No matter what we want to achieve or be in this world, it all has to start with each of us doing the inner work. This is probably the most profound learning I've taken from the Inner MBA.
While, I suppose, I did know this before I started the course, I did not have the confidence to speak about it so clearly or the knowledge to base it on and support it.
Over the course of the 9 month of the programme, I was able to see this being the simultaneously simple and hard answer or solution to every problem we looked at.
There's really no way around it, if we want to create positive changes in this world.

And I can tell you, it feels wonderful to have this knowledge and confidence now. The next challenge for me and possibly all graduates, however, will be, to see how we can put this into action.
It is now our challenge to let what we've learned become our new practice and invite more people to start doing the inner work, so that together we can overcome generational trauma and structures that limit and harden us.
Together, we can find ways to allow for all people and life in general to be able to flourish.
My method of choice is to support other people, you for example, to start doing or going deeper into the inner work.
Not everyone will have the time to immerse in this programme for several hours a week over such a long period of time. Not everyone will want to do this work professionally.
If you do, I can highly recommend it!
But if you'd just like to start doing the inner work for more clarity and confidence in your personal life, in your career and to be able to open up to more love and freedom in your life – apply for a free consultation with me.
I will support you with the practical tools and knowledge so that you can transform your life and become the best version of yourself.
What's The Inner MBA?
The Inner MBA is a 9-month virtual program that offers a great variety of perspectives and expertise for the participants to learn how to lead from within and bring their deepest values to business and life in general.
What you'll get:
a very well curated curriculum to lead you through the nine month, with weekly video lectures, Q&As and other virtual meetings
the opportunity to join a learning group to share the experiences with
a community forum where all participants can offer and participate in even more classes and meetings
the opportunity to learn how business can be thought differently: with the benefit and growth of all people and the protection of our planet in mind

how that can still be profitable, if not even more profitable
how more isn't better, but a good quality of life, for all involved, is
And it's wonderful to learn this from people who are already living and practising it.
I've participated in the 2nd cohort in 2021/22.
The program features leading wisdom teachers, business leaders, academics and researchers, as well as conscious CEOs – all offering their teachings on how to increase your self-awareness, create exceptional teams, and turn business into a force for good.
Something about my own story with the Inner MBA
When Sounds True announced the first cohort of the Inner MBA, I was already hooked on the idea and considered it to be a fantastic opportunity.
But I did not have the courage to apply. I wasn't ready yet.
By the time the second cohort opened up for applications, the situation was different.
I had already allowed myself to grow enough to at least feel I should apply and let the organizers decide whether this was the right thing for me to do, whether I belonged.
And they accepted didn't only accept my application, they also granted me a scholarship!
I suppose once we start doing the inner work, we also get a better understanding for when we are ready for new challenges, and it shows, too.
The Inner MBA Journey
The programme started in September, a couple of months after I had left Berlin and my old life, to start a very different one in the countryside in the west of Germany.
The summer was slowly fading, so it was a perfect time to dive into something new, while it was getting darker and more wintery outside.
The first thing I noticed about the course was how well each lesson prepared me for the next.
Every class is taught by a different teacher, who brings in their exclusive knowledge – often 20 or even 40 years of research and work in a certain field – to present us with the most prevalent pieces of wisdom to help us grow personally but also to help us to move this world in new ways.
Yet, while there are many diverse voice and perspectives to be heard, it all adds up to a curriculum that I would truly call life changing and a win for anyone who has the time to fully immerse themselves in it.
I did see other students get frustrated because they didn't have the time to participate fully. It takes time and space to let all the information think in and to grow this way too.
The programme itself is structured in three trimesters, with three modules each.
The first trimester laid a wonderful foundation by starting the inner work, with mindfulness teachers such as Tara Brach and Jack Kornfield, but also somatic practices taught by Richard Strozzi-Heckler and Michelle Maldonado.
I was especially impressed by Michelle Maldonado's, hmm, existence. She is such a radiant human being!
I came back to watch her videos a couple of times because she is approaching everything she's sharing with so much kindness and from such a seeming place of calm, that I found much to learn there.
The second trimester focused on teams and how to collaborate with other people in the workplace or in community.
It opened space to talk about safety and diversity in the workplace and, as mentioned before also pointed out again and again how we have to do the inner work first, to bring and share these values with our teams or in our communities.
The third trimester was all about applying what we've learned and sharing it in our workplaces or wherever in the world it may take us.
Here I was especially impressed by Otto Scharmer's work with the Presencing Institute, which I also wrote about in my recent article around changing the perspective on LGBTIQ+ issues.
After the nine month, it really felt like giving birth to a new me. One that you may now experience here and I wouldn't be here this way, this strong and confident and really ready to take on the world and tackle any challenge that may come, without it.
If you'd like to embark on a nine-month journey to get to know yourself better, meet wonderful people from around the world and learn from the best people in mindfulness and/or business – I invite you to join the Inner MBA!
If you want to prepare your life and business for a kinder and more sustainable future as well – the Inner MBA can be a great support in your transformation.
Do you have any more questions about the programme? Ask me.
Learn more about The Inner MBA.
Please use this link to apply so that I will get a commission, or send me a message to let me know you've applied. Thank you!
This might also be interesting for you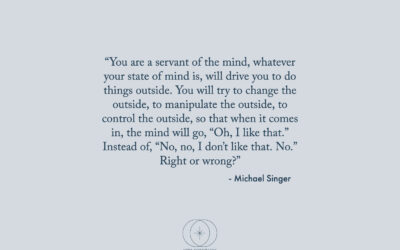 My recommendation: The Michael Singer Podcast The Michael Singer Podcast has enriched my life...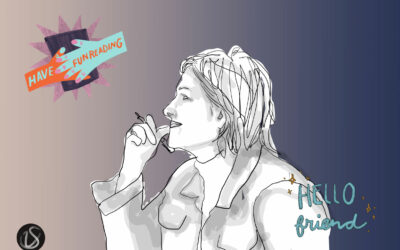 We are all vulnerable. We're all trying our best – no matter what topic or task we're working on....
Do you want the rest of your life to start today?
To start living your best life isn't as hard as it might seem. By tweaking just a couple of things in your life, change can unfold and open up new opportunities.
You'll develop a stronger connection to your inner guidance, and I'll show you how you can create more space for love and freedom in your life.
Apply for a free call to start your journey.
Together, we can make the impossible possible!
Coaching-sessions
Sessions take place online or via zoom, no matter where you are. All you need is a computer or mobile device with internet connection.
safe &confidential
Before the sessions starts, you'll sign a coaching contract so we can come to an agreement on responsibilities and boundaries.
Recordings & Materials
Sessions can be recorded for review at a later point. If relevant, I will provide PDFs and other resources to support your journey to reaching your full potential.