A Magical Year – what does it take to change the world?
A Magical Year is an 11-month course combining traditional wisdom with the latest research so you can find out for yourself what it takes to save the world: self-confidence, a sense of belonging and lots of love.
Designed and directed by Verena Spilker, M.A. the course begins on September 1st, 2022 and takes place online via zoom or video-on-demand.
A Magical Year – Courageously Creating Change
The events that unfolded in our lives in the last few years, have taken all of us by surprise, so we had to reevaluate many things we had taken for granted until then. And we know there are more challenges still ahead of us.
Climate change presents us with challenges on a global level, and we will need courage to handle them gracefully. But we are also challenged on a personal level.
We suffer from stress and anxiety, with about 60% of all physical illnesses caused by an unhealthy lifestyle, something that is not easy to change for many.
Finding the time and energy for the necessary social and global challenges under these circumstances may seem difficult.
So, what can we do? As an anthropologist, but also as a coach, I have investigated this question in depth over the last few years. The course A Magical Year is my answer.
During the 11 months, a limited number of participants will be able to learn what it takes to create more equality in our world and how to change our lifestyle so that we can sustain, ourselves and our planet.
It's not just theoretical knowledge, we will put what we learn into practice, week by week, with a lot of kindness, joy, patience and love.
The basic assumption that underlies all of this, is that change always begins with ourselves.
If we want a peaceful world, we cannot be dishonest to ourselves. This requires our willingness to deal with difficult personal and universal questions and topics.
But the benefit of this intensive work is that it will create more clarity and confidence.
Because once we have worked things out for ourselves and can see them as they are, they no longer have to distract us and take up our energy.
This is true for the topics of belonging and love as well. Only when we find love and belonging  in ourselves can we perceive them in others and share them with others as well. Practising this is the foundation of A Magical Year.
We become aware that, if we harm ourselves, we harm everyone. If we disregard others, we hurt ourselves.
To continue as before, is not an option for anyone. We must find new ways to live together peacefully, joyfully and with a sense of purpose and belonging.
Using traditional techniques such as meditation, breathwork and somatic practices combined with the latest scientific knowledge (from neuroscience & psychology, but also peace and conflict resolution research), we devote ourselves to a different area of ​​our lives' each month.
This way we can take a critical look at, rediscover and then consciously and lovingly reshape each aspect of our lives  – for our own well-being and thus for the benefit of all as well.
At the end of the year, we will not only be more confident and joyful in managing our individual lives, which can help reduce stress, anxiety and disease, but we will also be able to share our new skills and knowledge with others.
Why A Magical Year? So that together we can shape the present in such a way that we no longer have to be anxious about our future.
Let's make the changes happen that we want and need. Let's be courageous!

Your Magical Year – the basics of self-actualization can help you to:
Maintain or strengthen friendships, find new friends and get along better with your colleagues.
Establish a routine to stay healthy.
Gain more clarity about your calling, how to create flow and how to live out your strengths.
Find confidence around your money.
Learn to make time and space for leisure activities that you really enjoy (and how to treat yourself).
Find ways to resolve tension in your family life, to identify possible solutions and to put them into action.
Design your environment so that it gives you the peace of mind that you crave and can become your true refuge.
Learn how to communicate well in your partnership(s) so that you no longer have to avoid conflicts. Experience how open communication will bring you closer. This can also help to open yourself up to a new relationship.
Experience what life feels like when you are fully yourself.
Strengthen your connection to the universe/life-force/god/Allah/magical and get closer to understanding what your unique role is in life.
Connect with the abundance of life and unconditional love.
Enrich your life with new rituals, routines and new skills.
Experience a magical year and lay the foundation for a magical and self-actualized life!
This course starts in September 2022.
As the number of participants is limited, please register now, if you'd like to participate.
Live classes take place Tuesdays 6.30 pm CET (German) and Wednesdays 6.30 pm (English). Recordings will be made available for those who can't participate live.
EARLY BIRD REGISTRATION UNTIL JUNE 30th. Prices below.
participation
The meetings take place online via Zoom, so all you need to attend is a computer or mobile phone and internet access.
Recordings
If you cannot make it to an appointment in person, you will receive a video with an introduction to the weekly topic and inspirations and challenges.
Dates
The course dates are always in the first three weeks of each month (except in August, when we'll take a summer break). So the course consists of 33 sessions/topics.
Money-back-Guarantee
Register without regrets. If you find out within the first month that A Magical Year isn't right for you, you'll get your money back.
September – Our Environment
"I love cats because I enjoy my home; and little by little, they become its visible soul." ― Jean Cocteau
We start the course by observing our home. Is this how we want to live? Which things do we really need and like? Am I inspired by what I see?
How can we design our surroundings in such a way that we really feel good? We take a look at how we can use our environment to support us (and vice versa) and how we can express our souls in it.
Get a sneak peek into some of what we will be addressing in the first class.
current situation → ideal situation → blockages? → steps to reach your goals

Week 1 – Letting go
Week 2 – Connect
Week 3 – Shape
Inspiration:
Pleterski/Habinger – Wohnen mit allen Sinnen
"The meeting of two personalities is like the contact of two chemical substances: if there is any reaction, both are transformed." ― Carl Gustav Jung
Partnerships have a very special quality, they can give us a feeling of safety, but they can also limit us.
Regardless of whether you are in one or more relationships, want to open up to a new relationship or are happy by yourself – it is important to know yourself and your needs, to be able to talk about them and to know how to fulfil your wishes and how to free yourself from co-dependencies.
current situation → ideal situation → blockages? → steps to reach your goals

Week 1 – Who am I in (my/a) relationship?
Week 2 – Communication
Week 3 – Let the sparks fly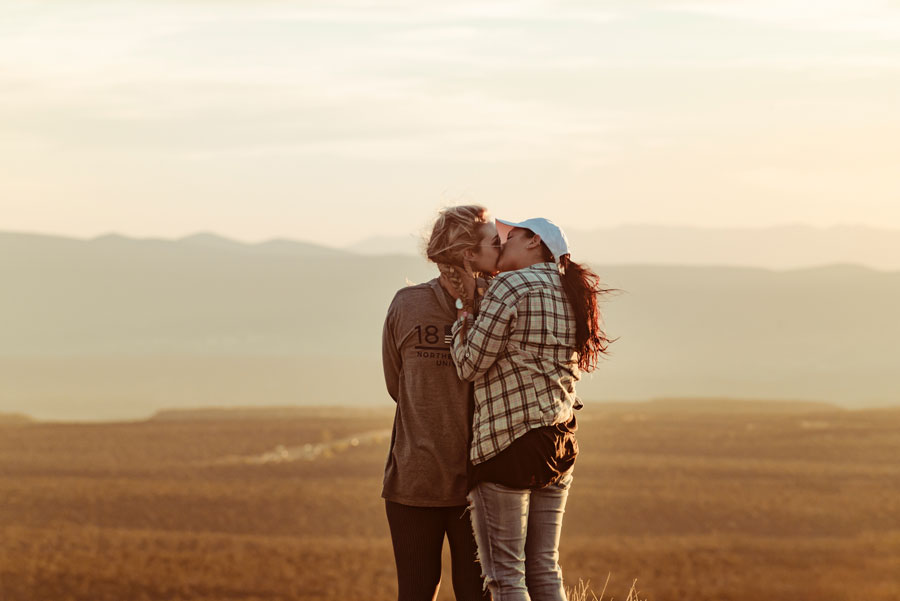 DATES:
🌕 Full Moon: 09.10. – Hunter Moon
🌑 New Moon: 25.10. – Partial Solar Eclipse
🌈 Day of German unity: 03.10.
🕍 Jom Kippur: 05.10.
💒 Reformation Day: 31.10.
Inspiration:
Caffyn Jesse – Science for Sexual Happiness
Ritual:
Conscious Breathing
"You can't fully grow and contribute behind armour." ― Brené Brown, Dare to Lead
We can only be there for others if we take care of ourselves first. And for that, we have to be honest with ourselves and drop our masks. What is really important to us? Where do we still need to grow?
A Magical Year provides the starting point to stimulate growth in all areas of our lives, but this month we will make sure to acknowledge where we are on our own personal journey to keep that present throughout the course.
current situation → ideal situation → blockages? → steps to reach your goals

Week 1 – Which areas of my life need special attention?
Week 2 – How do I find a routine that focuses on growth and development?
Week 3 – How can I support others in their growth?
DATES:
🌕 Full Moon: 08.11. – Fog Moon
🌑 New Moon: 23.11.
👫🏽 All Saints Day: 01.11
Animal:
Great Spotted Woodpecker
Inspiration:
C. Pinkola Estés – How to Be An Elder
November:
Rosehip Hand Balm
"We cannot live only for ourselves. A thousand fibers connect us with our fellow men; and among those fibers, as sympathetic threads, our actions run as causes, and they come back to us as effects." ― Herman Melville
December is a great month to take a break and, given the hustle and bustle around us, to ask ourselves why we're doing what we're doing. What do we believe in?
And how can we strengthen our connection to the universe/God/life energy? We embark on a search for the meaning of life and remember to be thankful for what we have.
current situation → ideal situation → blockages? → steps to reach your goals

Week 1 – What do I believe in?
Week 2 – How do I live in connection with the world?
Week 3 – What are the effects of my actions?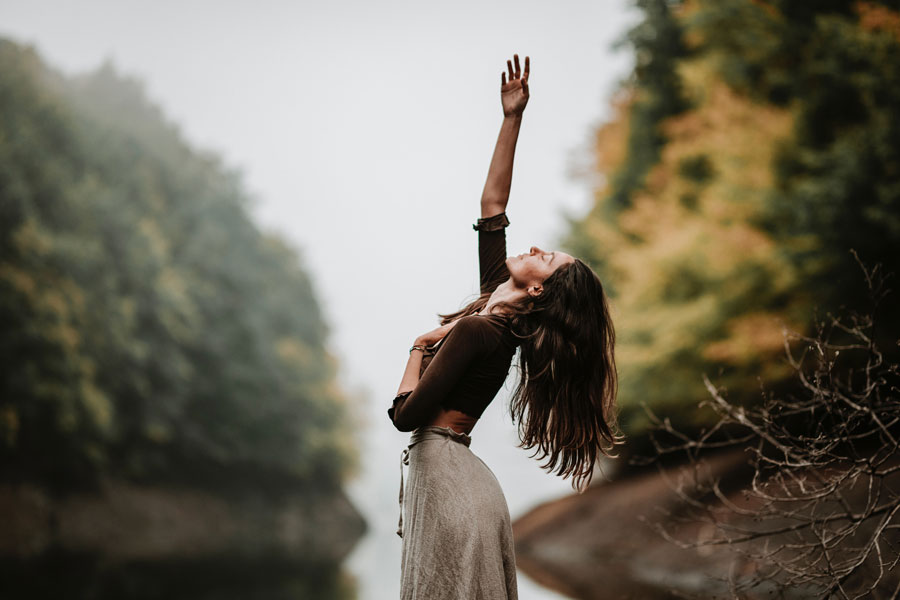 DATES:
🌕 Full Moon: 08.12. – Jul Moon
🌑 New Moon: 23.12. – Super New Moon
❄️ Winter Solstice: 21.12.
🕎 Chanukka: 19. – 26.12.
🎄 Christmas: 24. – 26.12.
Inspiration:
S.H. Buhner: The Secret Teaching of Plants
Recipe:
Sugar-free Christmas Cookies
"Wealth consists not in having great possessions, but in having few wants." ― Epictetus
During the last year, we had the opportunity to bring more clarity into our lives. This year, we're not starting with a set of resolutions, but with an evaluation of what's really important to us.
Studies have shown that quality of life improves up to an annual income of about $100,000. After that, it stagnates. How comfortable are you with your finances? Are you worried? Would you like to create some changes in how you deal with your money?
What do you need to really feel free? We will start making plans, thinking strategically and freeing ourselves from old thought patterns.
current situation → ideal situation → blockages? → steps to reach your goals

Week 1 – Creating more space/freedom
Week 2 – Making plans
Week 3 – Setting new goals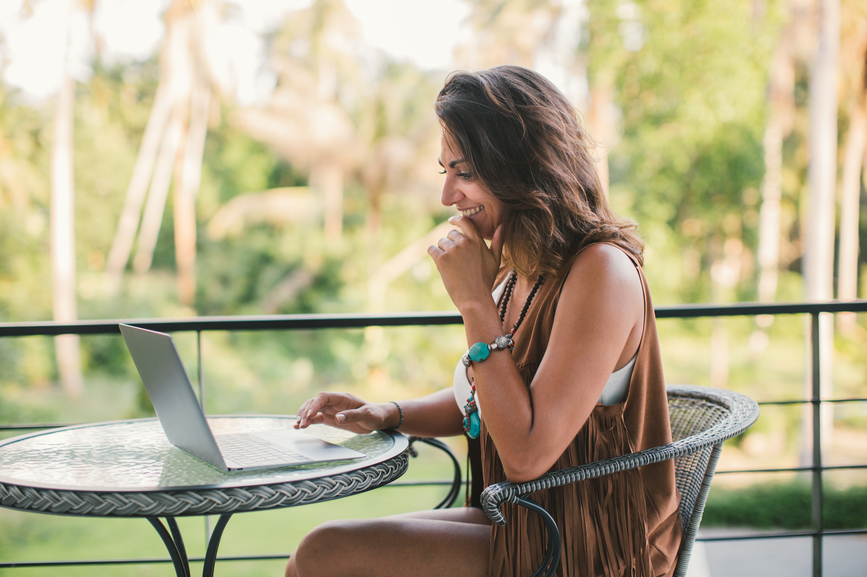 Dates:
🌕 Full Moon: 07.01. – Wolf Moon
🌑 New Moon: 21.01. – Partial Solar Eclipse
🍀 New Year: 01.01.
🤴🏿 Holy Three Kings: 06.01.
🏮 Chinese New Year: 22.01.
Inspiration:
It's Not Your Money – Tosha Silver
Recipe:
Elderflower Balls
Ritual:
Prayer for Openness and Abundance
"But many of us seek community solely to escape the fear of being alone. Knowing how to be solitary is central to the art of loving. When we can be alone, we can be with others without using them as a means of escape." ― Bell Hooks, All About Love: New Visions
All change begins with ourselves. In February, we reflect on our role in our communities. How would we like the relationships to our friends and teams to be? What can we do to make these wishes come true?
We build new connections, strengthen existing ones and see if we have already found our community or in which directions we can open up further.
current situation → ideal situation → blockages? → steps to reach your goals

Week 1 – I as a Friend
Week 2 – My Friend Group
Week 3 – Teams, Colleagues, Community
DATES:
🌑 New Moon: 01.02.
🌕 Full Moon: 16.02 – Snow Moon
Inspiration:
Belonging by Toko-pa Turner
"If we are creating ourselves all the time, then it is never too late to begin creating the bodies we want instead of the ones we mistakenly assume we are stuck with." ― Deepak Chopra
The time leading up to spring is a great time to detox and take care of our bodies. Which nutrients are important? What does our psyche have to do with the absorption of nutrients and our weight?
What is right for me, and why does everyone have a different opinion about it? Find clarity for your own path, learn simple hacks for everyday life, and find self-confidence with your very own health plan.
current situation → ideal situation → blockages? → steps to reach your goals

Week 1 – Nutrition
Week 2 – Movement
Week 3 – Care Products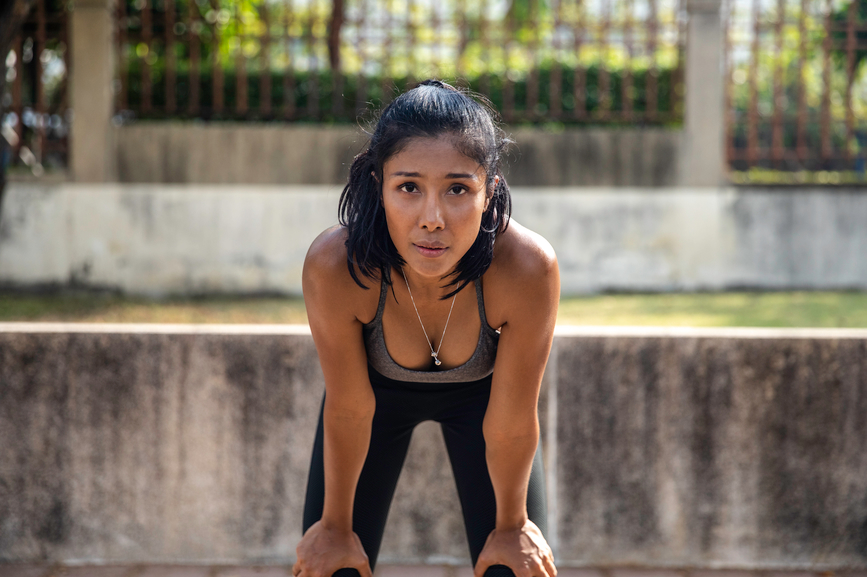 DATES:
🌑 New Moon: 02.03.
🌕 Full Moon: 18.03. – Worm Moon
🌸 first day of spring: 20.03.
🦸‍♀️ International Women's Day: 08.03.
Inspiration:
Marc David – Psychology of Eating
Recipe:
Natural Bath Additives
"Life has no meaning. Each of us has meaning and we bring it to life. It is a waste to be asking the question when you are the answer." ― Joseph Campbell
No question is a waste of time if it comes up, but the answers to all questions are really already within us. How can we hear or experience the answers? And how do we deal with them and integrate them into our lives?
How can we strengthen our inner voice? We courageously learn to rebalance our lives.
current situation → ideal situation → blockages? → steps to reach your goals

Week 1 – Which responsibilities do I have now?
Week 2 – How can archetypes help to bring more clarity into our lives?
Week 3 – What other tools can I use to strengthen the connection to myself?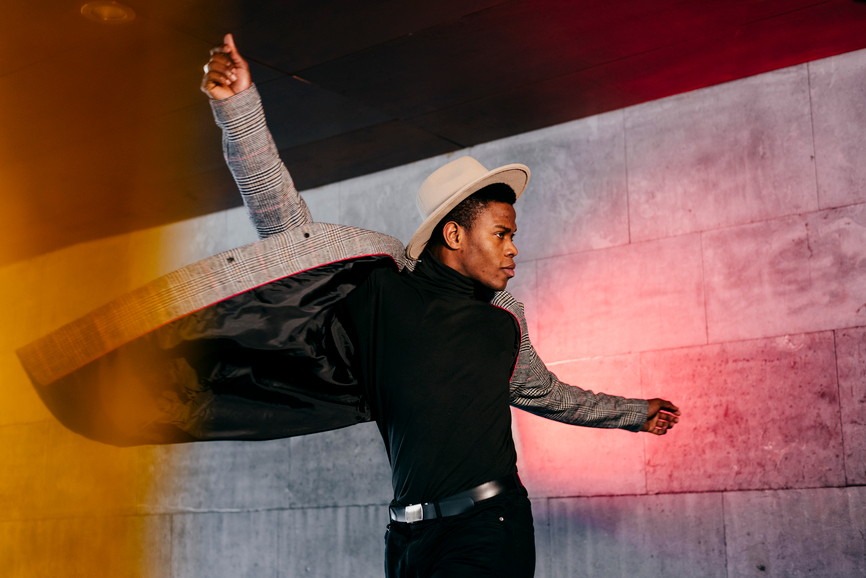 DATES:
🌑 New Moon: 01.04.
🌕 Full Moon: 16.04. – Pink Moon
🌑 New Moon: 30.04. – Partial Solar Eclipse / Black Moon
🕌 Start of Ramadan: 02.04.
🐰 Easter: 15. – 18.04.
🍷 Pessach: 16. – 23.04.
Inspiration:
Caroline Myss – Sacret Contracts
"A woman must have money and a room of her own if she is to write fiction." ― Virginia Woolf, A Room of One's Own
To explore our full potential, we need to get out of the survival mode, in which most people stay stuck their whole lives.
As we have already noticed, this has primarily to do with our inner attitude and our belief in ourselves. How can we increase trust in ourselves and in the world?
current situation → ideal situation → blockages? → steps to reach your goals

Week 1 – What do I need to feel safe?
Week 2 – How can I deepen my trust in myself?
Week 3 – How can I deepen my trust in the world?
Inspiration:
Ken Honda: Happy Money
Ritual:
Meditation to resolve Financial Blockages
June – Activities/Interests
"When he worked, he really worked. But when he played, he really PLAYED." ― Dr. Seuss
There is no aspect of life that is more or less important than any other.
As we work on ourselves, work for our money and take responsibility for ourselves and life around us, we also need time and resources to play, have fun and relax.
We look at what we need to have fun with others, to take life easier and to feel free.
current situation → ideal situation → blockages? → steps to reach your goals

Week 1 – How much freedom do I allow myself?
Week 2 – Which of my dreams have I not looked at yet?
Week 3 – How do I bring more fun and joy into everyday life?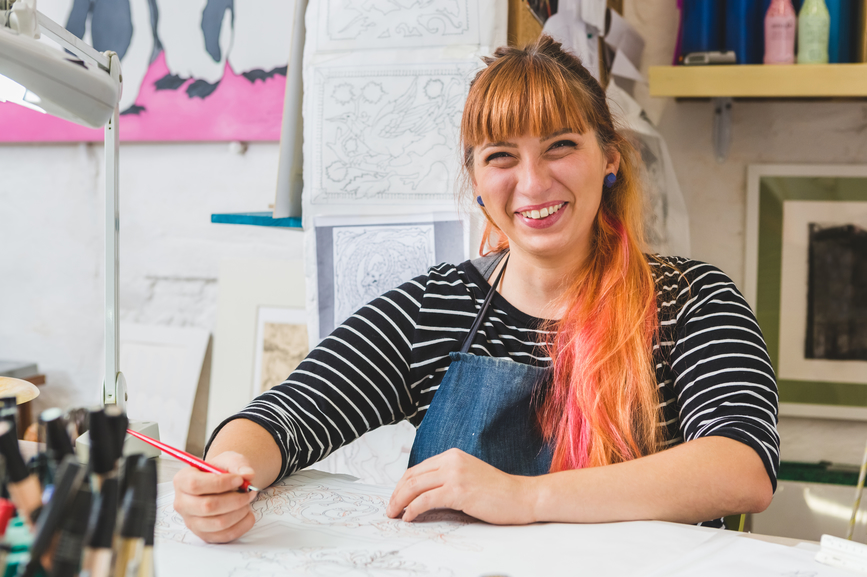 DATES:
🌕 Full Moon: 14.06. – Strawberry Moon
🌑 New Moon: 29.06.
☀️ Summer Solstice: 21.06.
☁️ Pentecost: 05./06.06.
⛪️ Corpus Christi: 16.06.
Inspiration:
Emma Horwath – A Year of Mystical Thinking
Ritual:
Summer Solstice Ritual
"I sustain myself with the love of family." ― Maya Angelou
To round up the experience, we dedicate the last month to ourselves and our families. Whether it's our biological family or family of choice, it's important to have or build strong connections that we can rely on.
While we often share interests in our community, with friends, or at work, this does not always have to be the case in the family. What is it that brings us together? And how can we resolve ongoing conflicts? We look at what we can do to mend what has been broken, who might need us, and what it is that we need.
current situation → ideal situation → blockages? → steps to reach your goals

Week 1 – Where do I see myself in my family?
Week 2 – Working with Conflicts
Week 3 – Strengthen your Relationships
DATES:
🌕 Full Moon: 13.07. – Buck Moon
🌑 New Moon: 28.07.
🐏 Festival of Sacrifice: 09.07.
Inspiration:
Heimat – Nora Krug
Recipe:
Pepper Massage Oil
"He held it indeed as certain, that no person, […] could be really in a state of secure and permanent Health without spending at least six weeks by the Sea every year." ― Jane Austen, Sanditon
Congratulations. You've made it and you did so well! Now it's time to switch off and relax a bit.
Enjoy your summer, at home, in the park or in far away places ☀️
Taking breaks is important to let what you have learned sink in and to let it become a part of your routine 🎡
I can't wait to see you put what you've learned to practice and hope we will stay in touch.

(I'm going to be offering a Retreat in August 2023 – more info coming soon!)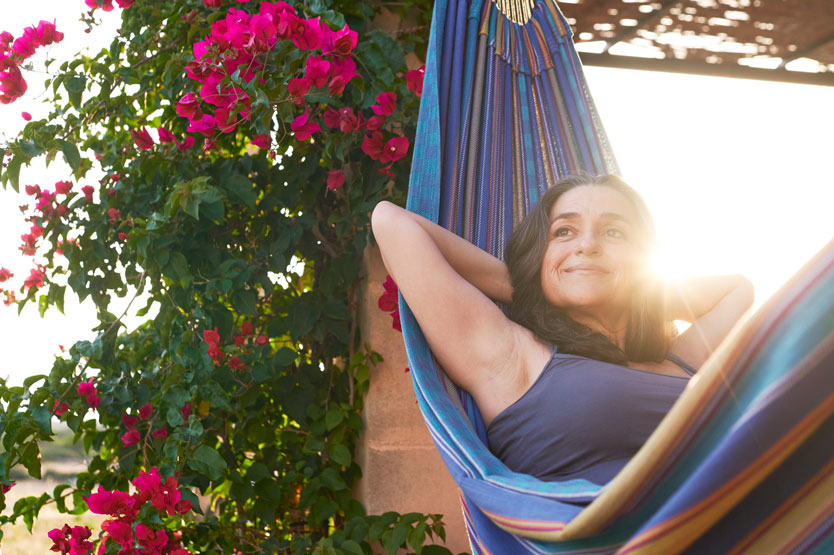 DATES:
🌕 Full Moon: 12.08. – Harvest Moon
🌑 New Moon: 27.08.
33 Coaching Sessions
Each month we focus on a different aspect of your life. For every topic you will receive an introduction from me, which takes place in a live group coaching, individual coaching, or on video. (Video recordings will be made available for those who miss a group coaching session)
33 worksheets
For each session, you will receive a worksheet with the topics discussed in class and further information for you to dive even deeper into the topic of each session in your own time and to also have something to remind you of the content of each session.
33 interactive challenges and questions
Between sessions, you are asked to reflect on the issues addressed and to integrate into your life what seems useful to you. This might be by writing in your journal, through engagement with other students or people in your life or by doing other exercises.
Community
We are already spending too much time online, aren't we? If there is a desire for more opportunities to meet online and communicate with the group, I will of course support that. We will decide together how, and what that will look like.
Goals
Month after month we will bring more clarity into a different area of your life, so you can enjoy your life more, relax more, find peace and beauty in what you have and gain the confidence to dream big and to achieve your goals.
OPTION I: GROUP
In addition to the 6 points above, you are invited to 33 live meetings (60 mins) via Zoom. The number of participants for each group is limited to 20 participants. You are also invited to the monthly Q&A (see below). Please take the chance to book a free discovery call in advance, so we can meet before the course starts and I can get to know you a bit.
OPTION II: Self-Learner
In addition to the 6 points above, you will be invited to 11 live Q&As. If you can't attend live, you may send in your questions before the date to get them answered during the Q&A and watch the recording.
OPTION III: 1:1
In addition to the 6 points above, you will be invited to 33 live coaching sessions with me (60 mins) via Zoom. The personal coaching is based on the topics of each month, but tailored to your own individual needs. (Due to capacity reasons, there are only very limited places per year. Please check for availability)
Investment
Group € 1399
Buy a fancy new TV, or eat out once a week for year – or sign up for this course. The first two will surely soon be forgotten, but the course will create sustainable change in your life and help you to live with more ease, happiness, love and freedom. Which one is it going to be?
Self-Learner € 399
Coffee and sandwich to go once a week for a year, or transforming your life to make your dreams come true? You'll even learn how to make some of your own beauty products and a lot of other useful things on the way, to help you spend less in the future.
1:1 € 8999
You already know what you want.
Early Bird Registration until July 7th.
Group
€ 1399
€ 999
Self-Learner
€ 399
€ 199
What happens if I don't like the course?
From your first session, you have 4 weeks (one month) to decide. If the course isn't the right thing for you, you will get your money back.
Why should I take this course?
Because it's far too easy to lose sight of your goals in everyday life. You start something and then let it slide again. The course covers all aspects of your life and helps you to stay with it. After a year, self-care and mindful living have become the new normal, and you will be able to continue on your own and to share your new knowledge, magic, direction and confidence with others.
It's fun, it's challenging, and there is no way that it won't open up new opportunities in your life. ❤️
Why are there no testimonials?
Because the course is brand new. With the money-back guarantee, you still don't take any risks. But you have the opportunity to actively influence the course and the content at this point! Do you like to be a step ahead of the crowd? Are you an early adopter? Then you are perfect for this course, and I'm looking forward to featuring your raving testimonial here soon!
Are payment plans available?
Yes, please message me so we can set up a payment plan.