Current Favourites

Welcome to the Blog. One of my main goals in life is to make life easier for anyone interested so we can spend more time focusing on building a more just and thriving world for all – together.
Here I share information on how to live a happy, healthy life, that is filled with love. The articles are organized by TOPICS. They are: LOVE, FREEDOM, PURPOSE and HEALTH.
I always love to hear from readers, so if you have any comments or questions, write me or apply for a free discovery session with me.
What does it look like to be of service to the world?
I wake up happy, I go to bed happy. I get so much more done in a day than I ever would have imagined.
I've solved a washing machine problem this morning, tended to my plants, had breakfast, planned for some future articles, checked my emails and danced a little in the kitchen.
In no way would this have been possible a year ago.
TOPICS
EXPLORATIONS | GROWTH | ACTIVITIES
SELF-LOVE | PARTNERSHIP(S) | LINEAGE | COMMUNITY
FOOD | MOVEMENT | CARE-PRODUCTS
ENVIRONMENT | SPIRITUALITY | HOPE
Photo by me from my archive.Dear future self, I...
read more
Photo by me from my archive.Dear future self, I...
read more
Photo by me from my archive.Dear future self,...
read more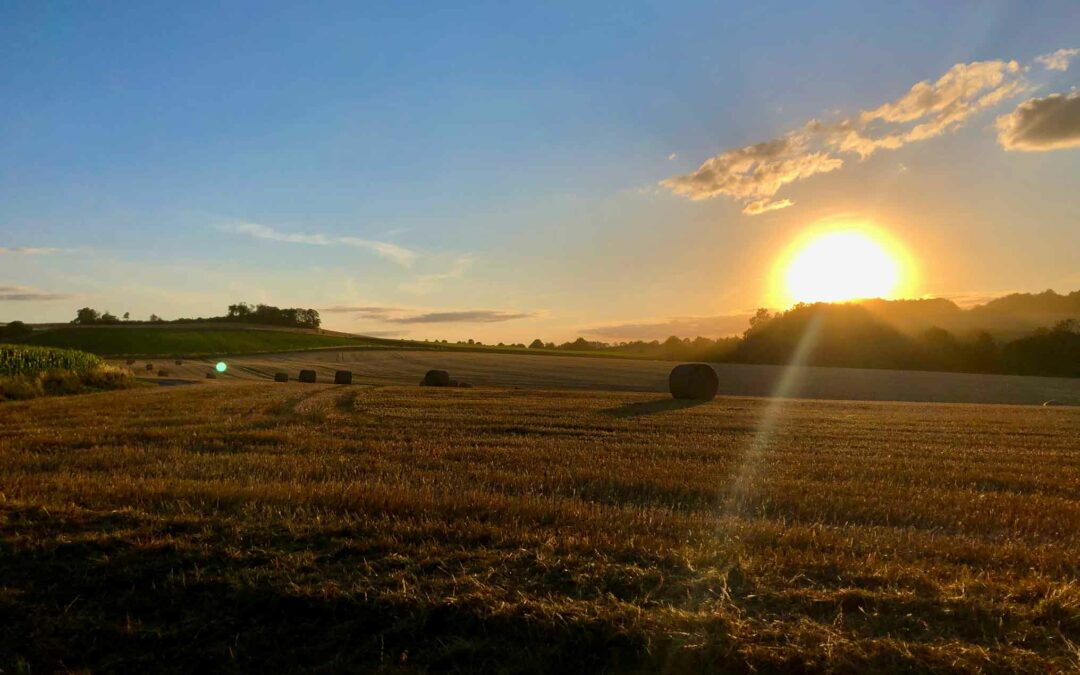 Photo by me from my archive.Dear future self,...
read more
Dear Future Self
a journey into the unknown
A MAGICAL YEAR
Practice a year full of exploration, love and liberation.
Would you like to open space for more love and freedom in your life? Would you like to invite more of what makes you happy and calm, and get rid of things that are stressful? Do you want to learn more about your life's purpose and get clarity on what you would like to achieve in this lifetime?
Let's start your transformation journey!
We have to rethink how we work.
Creating a mindful, environmentally friendly and inclusive workplace has more benefits than you might know.
Leadership needs to be on board to equip any business or organization for a sustainable future, but it requires all people within the company to make it happen.
Discovery call
Apply for a free, safe and confidential 30-min zoom meeting to see if working together is a good fit.
coaching sessions
If we decide to work together, you can book a package of 3, 6 or 10 sessions and we'll set up a schedule.
start your journey
- to become your best self. It's challenging, but also fun and it will surely open your life for more clarity, love & freedom.
SUPPORT MY FRIENDS
For two years I lived in Ukraine, many of the people I met became close friends, we stayed in touch for more than 20 years now. They have always been negatively impacted by structural racism, and now they have to deal with a war as well. If you can, please support.
Every day is precious

and so is our life. You can find ideas on how to make all areas of your life more meaningful, relaxed and filled with love in the different categories LOVE, FREEDOM, PURPOSE and HEALTH or by joining the A MAGICAL YEAR course. You can also follow me on Instagram, Facebook and LinkedIn or sign up to the NEWSLETTER for more. The three articles here are good places to start, if you'd like to learn more about my work and how you can open up space for more love and freedom in your life.
Photo by Kourosh Qaffari on Pexels.What makes self-actualization coaching special? Self-Actualization coaching was born out of the positive Psychology movement, which formed to provide an alternative to problem centred versions of therapy, such as psycho-analysis. To...
How can we make the most important decision of our lifetime, when for most of us, most of the time it does not feel like we're deciding at all?
It feels more like things have been decided, the choices have been made, and that we are dealing with the consequences.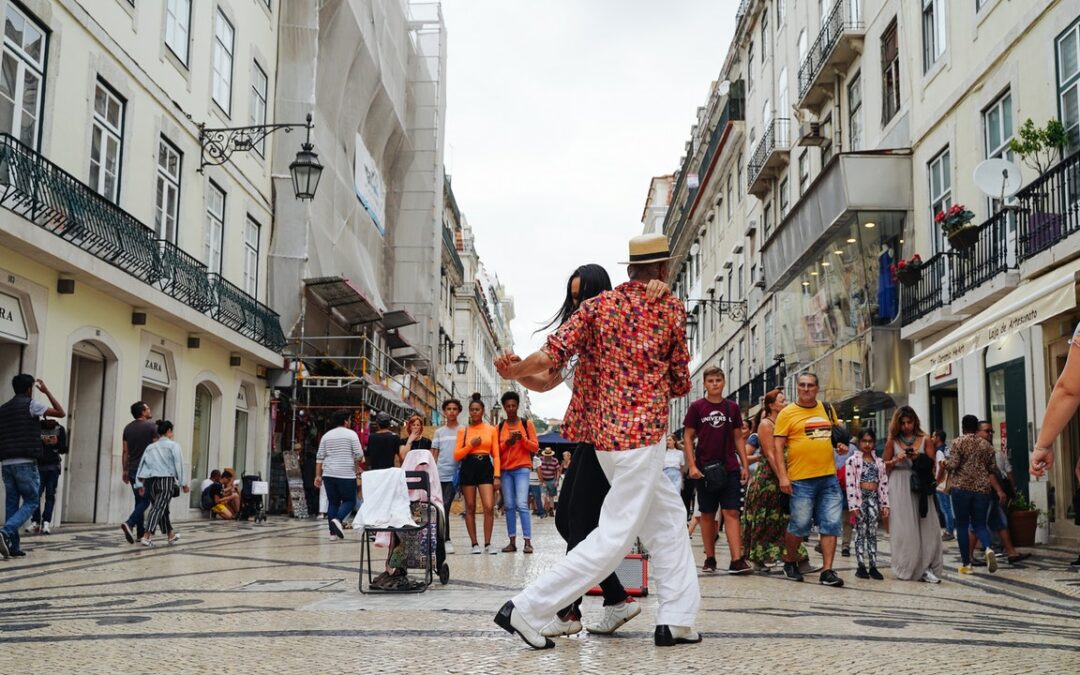 As an eight-year-old, when I woke up in the morning, I knew exactly what the most important thing was for me to do.
My friends and I would meet outside our school building to talk about everything that had happened in the 18 hours since we last saw each other. I could not wait to …
Recommendations

Sharing resources which have helped me on my way and which might inspire you too. So many wonderful people out there doing amazing work – please let me know if some of this resonates with you! Most of the podcasts and films I introduce here are available for free, everything here has or had a big impact on my life. So check it out. If I get a commission for anything that you can buy, it'll be marked accordingly.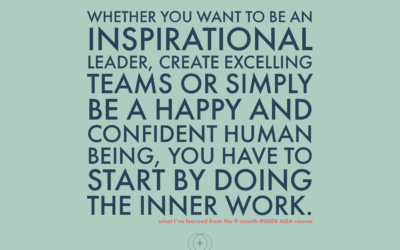 No matter what we want to achieve or be in this world, it all has to start with each of us doing the inner work. This is probably the most profound learning I've taken from the Inner MBA. While, I suppose, I did know this before I started the course, I did not have...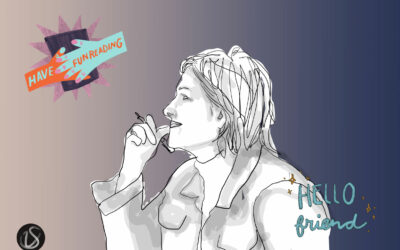 We are all vulnerable. We're all trying our best – no matter what topic or task we're working on. It is good to have friends, family & colleagues to support one, but it can also be really nice to have a book that tell's you it's OK. My favourite advice from Brené...
Film: The Boy Who Harnessed the Wind (2019)Director: Chiwetel EjioforWriters: Chiwetel Ejiofor (adaptation), William Kamkwamba + Bryan Mealer (based on the book by)Stars: Chiwetel Ejiofor, Maxwell Simba, Felix Lemburo The story of William Kamkwamba – a young schoolboy...
Exhibitions, Events & Publications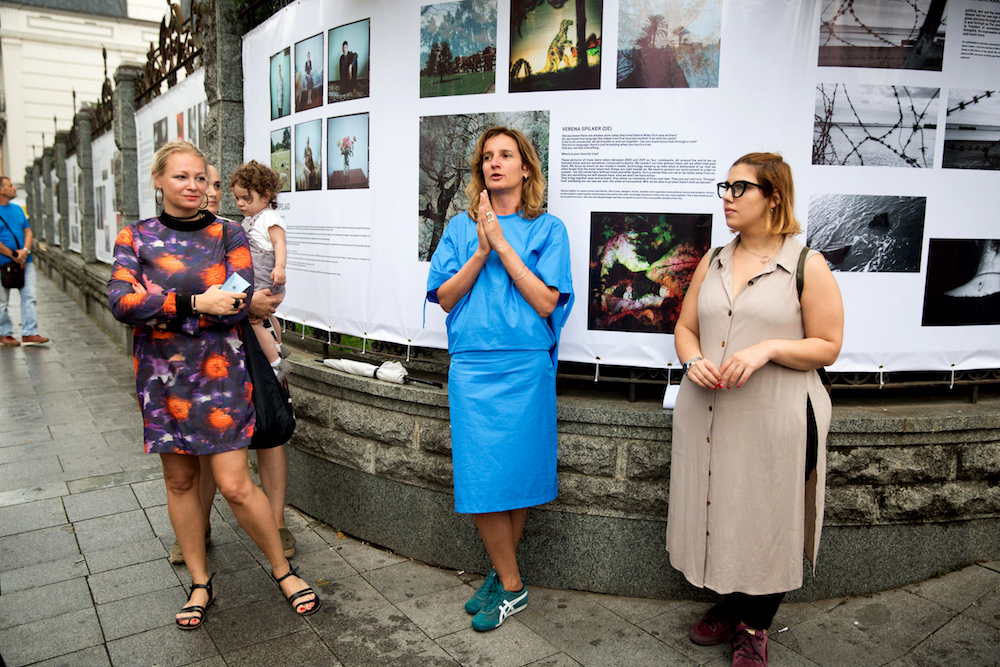 Jahr: 2019Ort: Batumi, Georgien + Korea Im Frühjahr war ich Teilnehmerin beim ArtGora Forum in Riga und die Konferenz und inspirierenden Menschen und Projekte dort haben viele tolle Eindrücke hinterlassen. Eine_r der wunderbaren Teilnehmer_innen teilte eine Call für...
Last September Jane asked me to draw a tarot card to accompany one of her wonderful poems for a book full of poetry and Tarot cards. I felt quite honored. The card was the Wheel Of Fortune and the poem one, I had previously translated for her for an event. Jahr:...
Bed Talks Berlin – The Free Thinking Festival Last year I got invited to participate at BedTalks Berlin. I got teamed up to speak with Philip Ibrahim, the host of The Student Hotel Berlin who also founded the pinkPillow initiative together with visitBerlin, Berlin's...
A MAGICAL YEAR
Practice a year full of exploration, love and liberation.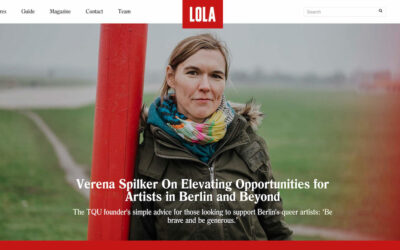 Local Hero: Verena Spilker On Elevating Opportunities for Artists in Berlin and Beyond Verena Spilker On Elevating Opportunities for Artists in Berlin and BeyondThe TQU founder's simple advice for those looking to support Berlin's queer artists: 'Be brave and be...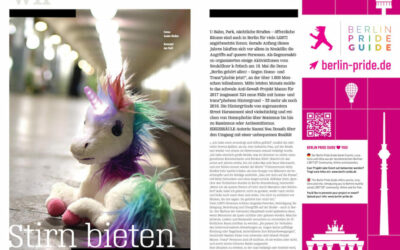 "Ich habe mich erniedrigt und hilflos geführt", erzählt die Aktivistin Verena Spilker, als sie, eine lesbische Frau, auf der Straße mal wieder von einem cis Heteromann sexuell belästigt wurde.Magazin: Juni 2018 U-Bahn, Parks, nächtliche Straßen – öffentliche Räume...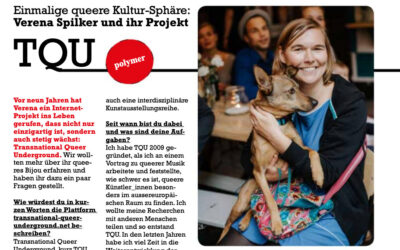 Verena Spilker und ihr Projekt TQU: Vor neun Jahren hat Verena ein Internet-Projekt ins Leben gerufen, dass nicht nur einzigartig ist, sondern auch stätig wächst: Transnational Queer Underground.Magazin: April / Mai 2018Die etwas anderen LGBT-Reisetipps, der Hashtag...