Hi, nice to meet you.
I'm Verena Spilker & I'm here to support you to become your most loving, kind, powerful, authentic, happy, successful, trusting & relaxed self — yet.
I'm a spiritual teacher, self-actualization coach, writer, speaker, explorer, artist, house renovator, dog and plant mum, friend, cook and many other things.
I've recently created the Sustainable Business Directory to support female*, non-binary and ally-run businesses worldwide and make all of our lives easier.
I've built this website (myself, I used to be a web designer) to connect with you, and to help you to get out of stress, anxiety, overwhelm, disease and a general feeling of not having fully arrived yet, so you too can start living a truly inspiring, joyful and free life as your best self, no matter what that might look like for you.
I'm also always happy to hear from you if you'd like to interview me or have a request about working together and supporting each other. ✨
The best way to work with me directly is through by booking a first coaching session with me or joining the CREATRIX School.
You are also invited to check out the BLOG or sign up to the NEWSLETTER for a lot of free information and tools, and to message me if you have any questions.
CLARITY 🌱 CONFIDENCE ✨ CONNECTION ❤️
Is it time for you to explore all life has in store for you, love fully, receive and thrive?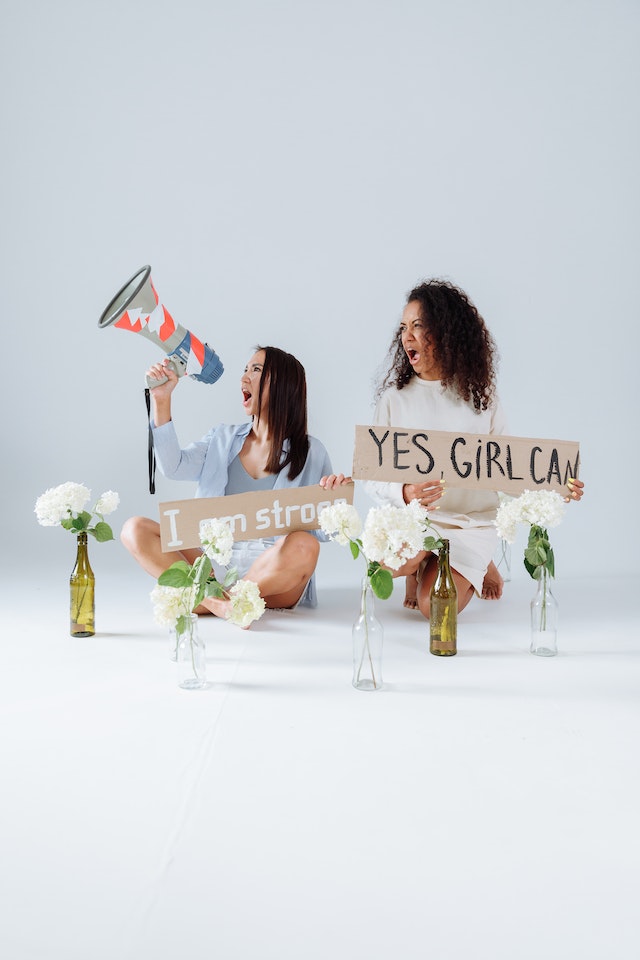 To take 100% responsibility for your life.
To love and accept yourself fully. To stop comparing yourself to others and start living your unique life.
To stop externalizing your problems and solve all problems right away.
To celebrate your wins and learn from your losses, but let neither stop you from continuing on your path.
How to live and discover your unique path/blueprint in life.
How to appreciate all experiences that you had so far, and to develop the confidence to handle any challenge that might come your way.
How to find love and appreciation for every living being, even the most unlikely ones.
To be fully present with other people and experience true connection.
To understand that everything has its right, that there is no reason to compete, that our differences are nothing to be afraid of and in fact are what makes our lives beautiful.
To see that our world is spectacular and perfect, so is every being in it and so are you.
To understand that this is not the same as saying nothing has to change.
To let go of old patterns that harm your development and growth, the people and environment around you, and open up space to become more creative and tuned in.
To make conscious choices, to understand how to use your energy wisely and how you can tap into genius and creativity.
To know and set your boundaries effortlessly and kindly, to recognize and admit mistakes, apologize for and learn from them.
To remain calm, kind, patient, focused and stay on your path even in turbulent times.
To be hopeful and to have the faith to see that we are all striving towards wholeness and balance.
How to live a happy and balanced life filled with love, joy, appreciation and success.
It's a new time.
It's your turn to be free.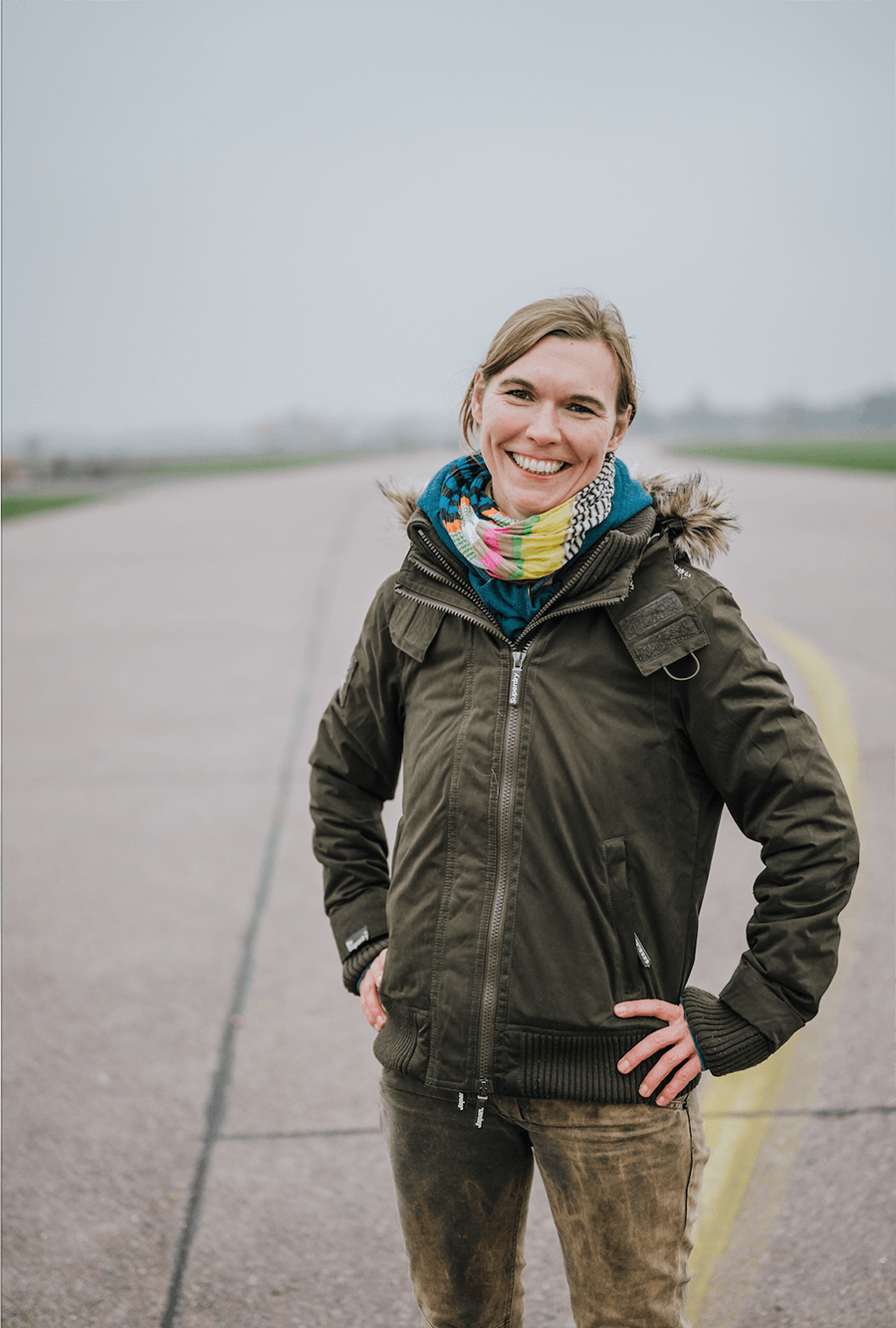 Being able to tap into genius or flow, a state of true knowing, connectedness and creativity, easily.
To experience freedom, purpose and joy in every aspect of your life.
Being open and able to give and receive unconditional love.
To be free of prejudice and judgement, and to forgive easily.
To live centred in yourself and in your connection to the universe/god/source/life energy.
Knowing and understanding yourself and being able to communicate your needs, desires and boundaries easily.
Processing and feeling your feelings so that you have the clarity and the freedom to react to a situation and not to your past.
We are all able to live this way. This is our natural state of being. Through cultural and personal conditioning, trauma, limits and learned behaviours we have removed ourselves from this state, but can come back and fully regain this state through deep-inquiry, living true to oneself and with the help of Self-Actualization Coaching.
Confidence Coaching, Success Coaching, Happiness Coaching, Self-Actualization Coaching – I'm here to help you to become the best possible version of yourself.
Because there's really no time to waste. The sooner we start to live our best lives, the more time we have to enjoy it.
Is it time to make the rest of your life better than anything that you have experienced before?
I believe that you only deserve to live the very best life.
And together we can make success, fulfilment & pure bliss your new reality, starting today.
You can book individual coaching with me or join the CREATRIX School.
I'm looking forward to meeting you and to seeing you become your best, your qu_ing self and how you will continue to share all of your unique beauty with this world in the best possible way!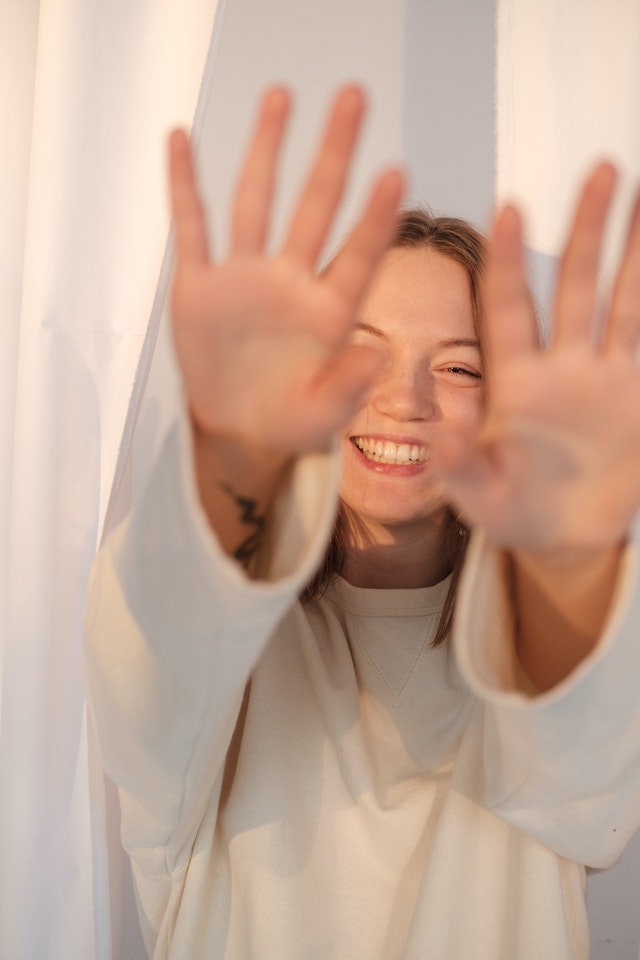 Many people don't even see how much they are suffering because everyone around them is facing the same hardships. I was one of these people for a very long time.
I thought: Everybody is stressed, why should I be able to not feel that way? It's how the world works these days.
Or: Getting sick is something that happens to me, why would I be able to prevent it? Everybody gets sick, what does that have to do with me?
I struggled with shame, with anxieties, and tried to blame my circumstances or my upbringing for the things that I wasn't happy about in my life.
I tried to find solutions on the outside instead of looking in to solve them.
I thought being happy and fulfilled was for other people, not for me.
But none of that is true.
I experienced that first hand and I see it in more and more people every day.
And it is my biggest wish and hope that you will get to experience this as well.
You have all it takes to live a life in balance and inner-peace, it's just a matter of knowing how & then doing it.

PS: I still remember my own fears, before I started to embark on my self-actualization journey:
A big one was that things would actually have to change (funny, huh?) because I did not know what would happen if I broke with old patterns, and that scared me.
I was also afraid that I would lose friends (which I did, but I also found new ones).
I was afraid to admit to myself that I have been hooked on many illusions, and that I would have to admit that to others as well.
And I was afraid that the fact that if I then changed my behaviour because of that, I would also implicitly show others that they are hooked on illusions as well. (I saw that as a bad thing because I was so afraid to criticize anyone)
More than anything, I was afraid of hurting other people's feelings, of making them uncomfortable, by making changes that were good and necessary for me to be me.
I was afraid to take up space to make decisions for myself and to do something so radically different for myself.
I'm so glad I did it anyway.
Because I still find it hard to believe what I gained from it:
A happy, relaxed life, certainty, groundedness, love and so much more.
It's a new time.
it's time for you to be free.
We want to be safe at all cost, and we wish to please and belong, this is how we are as human beings and this is why it is so important to have a coach and/or other people to support us on this journey.
I had and have my own teachers, coaches and guides and I'm happy to now be the person to cheer you on and support you in your growth and on your journey to becoming your true and best self, to discover your full potential, to live a life filled with love, so that when your time has come, you can pass on what you've learned here as well.
I do my work knowing that, not only, can, what I teach and share, transform your life, it will enable you to inspire transformation in many other people as well – because the new you will shine bright and other people will want to know what you did to become so happy and calm.
I cannot encourage you enough to make this first step and to discover that so much more is possible for you than you might be able to imagine right now.
I wouldn't have believed it, if somebody had told me how I'd feel today, five years ago.
Surprise yourself. It will be worth it.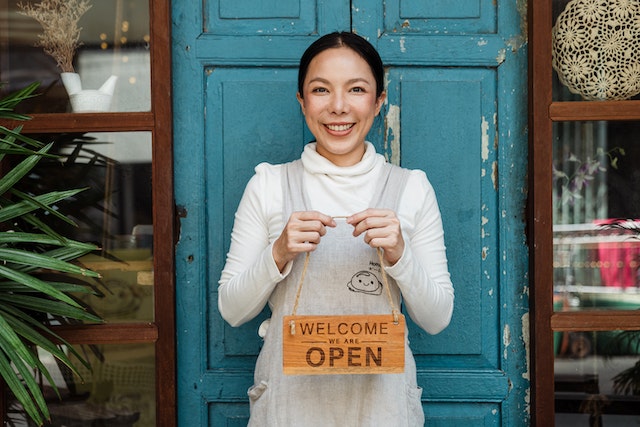 "Knowledge is only a rumour
until it lives in the bones"
– Asaro tribe
"It's no measure of health
to be well adjusted to a profoundly sick society."
– Jiddu Krishnamurti
"The aim of each thing which we do
is to make our lives and the lives of our children richer and more possible."
– Audre Lorde
"Tell me, what is it you plan to do
with your one wild and precious life?"
– Mary Oliver
That every person on our planet knows that they are capable of loving themselves, healing themselves and living true to themselves.
So, we can support our planet and each other in our healing and on our journey to oneness, wholeness and a raised consciousness while enjoying life as the unique adventure it is.
To share tools and practices that can support any person to access and grow their self-love, intuition and self-healing abilities and to discover, explore and live life as their true selves, while raising the consciousness of our planet and experiencing life fully.
I do this by offering coaching sessions and consulting, through the CREATRIX School, writing, speaking, blogging, a podcast and hosting workshops, trainings and events.
Get in touch
I'd love to hear from you!
Message me if you'd like to work with me, interview me, or invite me to speak at your event.
Getting your Wheel of Colours, to see yourself very clearly is a great way to start working with me.
Booking a first coaching session or joining the CREATRIX School are also wonderful ways to discover and start living your free and fully empowered life.
I'm looking forward to getting to know you and to supporting you on your journey to become your best self!
Even if I don't know you yet, I love you and I know you will be able to live your best and happiest life.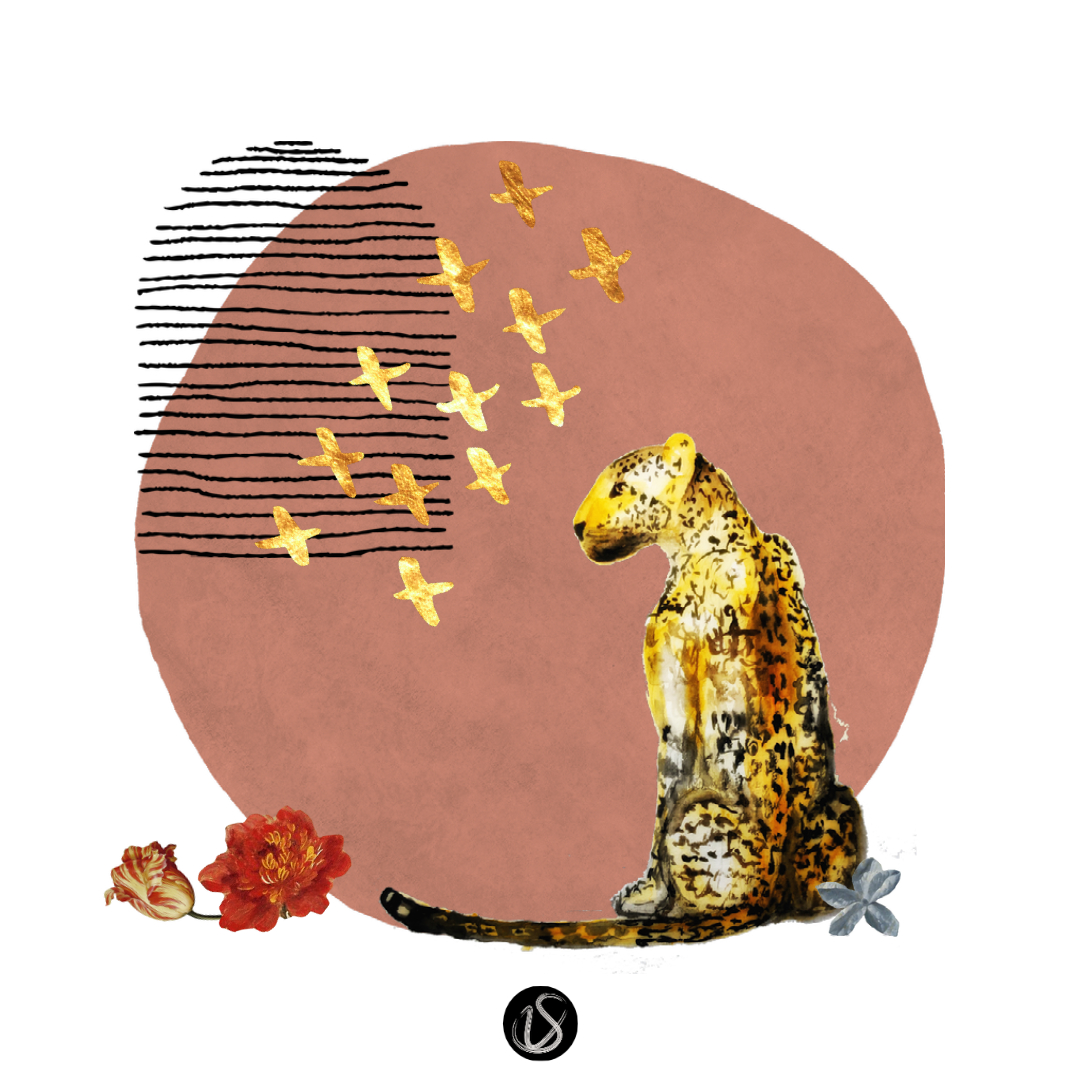 The three Elements of well-being:
Join the

I'M a CREATRIX School
Are you a creatrix?

Have you ever felt like you don't quite belong? That you're somewhat different from the rest of the people around you?
That there's a yearning deep down, a knowing, that you are capable of more? That while you know you are talented and can achieve a lot, something is somehow still missing?
Then you are a creatrix. And it's time to start living it.
I, too, felt this way as long as I can remember
And I didn't know what I was missing.
I had friends, a partner, a rewarding job. I was an artist, an activist and created real change.
Yet, I also felt lonely, uncertain, sometimes hopeless and often stressed.
No matter what or how much I did, it never felt completely right or like I had arrived.
Something was always missing.
Verena Spilker
Verena Spilker (°80) is a coach, anthropologist, writer, speaker, artist and designer living in Lower Saxony (Germany). She holds an MA in Cultural Anthropology, Political Sciences and Russian philology and graduated with honours from Leipzig University in 2010.
Since then, she's been working for different NGOs in Germany and Ukraine, is engaged in various fields related to music, art, anti-racist and queer-feminist work. She's the founder of Transnational Queer Underground and was the host of a radio show for 17 years.
She is working as a freelance coach since 2022.
Formal Education
2022 // Heroic Coach Certification
2022 // Graduation Inner MBA
2010 // M.A. from Leipzig University
2000 // High School Graduation
1998 // Foreign Exchange Semester USA
2010 // Abschluss Magistra Artium [Note 1,7]
Studium der Ethnologie, Politikwissenschaft und Russistik
2001-2005 Georg-August-Universität Göttingen
2005-2010 Universität Leipzig
2000 // Abschluss Abitur
Gymnasium Bramfeld, Hamburg
Leistungskurse: Englisch und Kunst
Prüfungsfächer: Philosophie und Mathematik Stufensprecherin [12. und 13. Klasse]
1998 // Auslandssemester Chula Vista High School, San Diego, USA
languages
German – mother tongue
English – fluent
Hungarian – good knowledge
Russisch – good konowledge
Spanisch – good konowledge
Ukrainisch – basic konowledge
Romanes – basic konowledge
Special Knowledge
Html/CSS – very good
WordPress – very good
SEO – very good
W3C-Standards – very good
Microsoft® Office – very good
Adobe® Photoshop® – very good
Adobe® InDesign® – very good
Adobe® Illustrator® – very good
Sound Studio® – very good
Native Instruments® Traktor – good
a.o.
Other:
Drivers Licence BE C1
Prizes
Winner Berlin + East Germany Prestige Awards 2020 – Web Design Specialist of the Year
European Enterprise Awards 2022 – Best Self-Actualization Coach (Germany)
Coaching
2022-now // Self-Actualization Coach – freelance coach for individuals, groups & companies.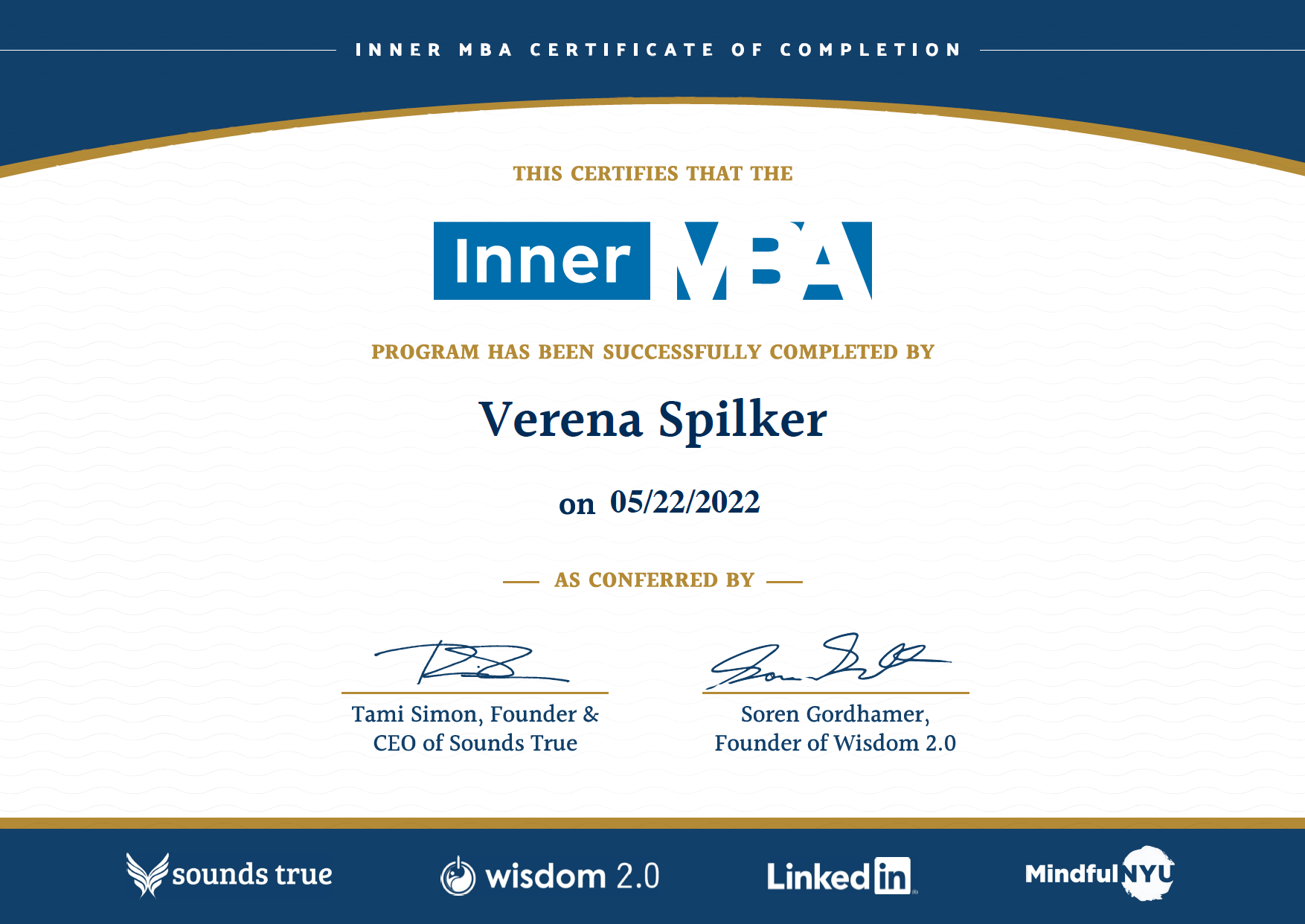 Qualifications
2021-2022 // InnerMBA A nine-month immersion program.
2022 // Heroic Coach Training – A 300-day training programme on virtuous and optimal living by Heroic.
2021 // Professional Life Coach Training – Transformation Academy
2010 // Conflict Management Training – Together For Peace / Batumi, Georgia
Web and Media Design
2002-now // web and media designer, freelancing, Göttingen, Leipzig, Berlin. Since 2014 self-employed, working for a.o. Amadeu-Antonio-Stiftung, Lola für Lulu in MV, DeutschPlus, Initiative Burak Bektas.
Qualifications
2014-jetzt // neue Entwicklungen im Berieich Webdesign, gendergerechter Zugang, Sicherheit, Datenschutz und Barrierefreiheit im Internet, Berlin.
2013 // Webdesign und Programmierung, Berlin. HTML5, CSS3, CMS, SEO und JavaScript.
2013 // Barrierefreiheit im Netz, Berlin.

2002 // HTML-Kurs an der Georg-August Universität Göttingen
work experiences
2016-2018 // Coach, self-employed, Expath, Berlin – Supporting highly qualified workers from different countries to transition to living in Germany.
2018-2020 // support worker at a therapeutic shared housing facility, KommRum e.V., Berlin.
2010-2011 // Koordinatorin Freiwilligendienst, Amaro Drom e.V., Berlin Registrierung für und Aufbau von FSJ und Europäischer Freiwilligendienst.
Betreuung von fünf ausländischen Freiwilligen, Entsendung deutscher Freiwilliger, Organisation, Betreuung und Abwicklung von internationalen Jugendbegegnungen und Seminaren.
2009-2010 // Mentorin, Roma-Gadje Dialogue Through Service
Betreuung von zwei ausländischen Freiwilligen in Berlin. Organisation und Durchführung von Seminaren für alle Freiwilligen des Programms in Deutschland.
2008-2009 // Freiwillige, Diakonisches Jahr im Ausland, Uzhhorod, Ukraine
Webdesign, Design, Übersetzungen, Unterstützung der Menschenrechtsarbeit in Roma NGOs. Entwicklung und Leitung von Seminaren für Freiwillige.
Vertiefen meiner Sprachkenntnisse (Ungarisch/Russisch).
2002-2005 // Verkäuferin, DisRecords, Plattenladen, Göttingen Verkauf, Veranstaltungsorganisation, Einkauf.
2000-2001 // Freiwillige, Diakonisches Jahr im Ausland, Szernye, Ukraine. Betreuerin im Kindergarten einer Roma-Schule.
Kritische Auseinandersetzung mit Armut, Segregation, Rassismus und Religionen. Erlernen einer neuen Sprache (Ungarisch).
Memberships
Transnational Queer Underground e.V. – head of organization
FG Gender – founding member
Network
2019 // Practitioners' Lab: Arts and Culture under Pressure, Zagreb, Croatia
2019 // Tallinn Feminist Festival, Tallinn, Estonia
2019 // ArtGora Forum, Riga, Lettland
2011 // Study Visit, Discover Caucasus – Volunteering in Georgia, Tbilisi, Georgien.
Aufbau und Ausbau von Strukturen für Freiwilligendienste. Austausch von best practices.
2012 // Teamerin, Aktion Sühnezeichen Friedensdienste, Uzhhorod, Ukraine. Leitung des Summercamps, Organisation und Kommunikation vor Ort, Vor- und Nachbereitung, Abrechnung.
2011 // Teamerin, Aktion Sühnezeichen Friedensdienste, Uzhhorod, Ukraine. Leitung des Summercamps, Organisation und Kommunikation vor Ort, Vor- und Nachbereitung, Abrechnung.
2011-2015 // Herausgeberin, Make Out Magazine, Berlin
Auswahl und Redigieren der Beiträge, Vertrieb, Öffentlichkeitsarbeit, Veranstaltungsorganisation, Webdesign.
2010 // Veranstalterin, be_cunt, FLT*I Sex-Party Reihe, Berlin
Programmgestaltung, Raumgestaltung, Veranstaltungsorganisation, Webdesign.
2010 // Veranstalterin, Lad.i.y.fest, Berlin
Programmgestaltung, Raumgestaltung, Design, Veranstaltungsorganisation.
2011 // Study Visit, Volunticipate – Volunteering in Roma and Jewish Organisations, Bánki Tó, Ungarn.
2010 // Conflict Management Workshop, Kobuleti, Georgien. u.a, Austausch über regionale Konflikte mit Menschen aus über 20 Ländern, Gespräche mit IDPs, Forum-Theater Workshop.
2009-2020 // Herausgeberin, Transnational Queer Underground, Berlin Programmentwicklung, Öffentlichkeitsarbeit, Veranstaltungsorganisation, Web- und Mediendesign, Finanzverwaltung.
2007 // Ethnologie Exkursion, Shutka, Mazedonien
Sprachkurs Romanes, 50 Unterrichtseinheiten + Exkursionen.
2005 // DAAD Stipendium, Sommerschule Lviv, Ukraine. Sprachkurs Ukrainisch 85 Unterrichtseinheiten + Exkursionen.
2004 // DAAD Stipendium, Sommerschule Bischkek, Kirgistan. Sprachkurs Kirgisisch 44 Stunden, 5 landeskundliche Vorlesungen + Exkursionen.
2004 // Teilnehmerin, EU Presidency Enlargement Arts Event, Dublin, Irland Mitarbeit an einem Kunstprojekt zur EU-Erweiterung. Repräsentantin für Deutschland
2006-2007 // Veranstalterin, Queerer Lesekreis, Leipzig Textauswahl, Diskussionsleitung
2006-2007 // DJ & Veranstalterin, A Queer Night Out, Staubsauger, Leipzig Organisation der ersten queeren Partyreihe in Leipzig.
2005-2008 // Journalistin, Persona Non Grata, Leipzig Musikrezensionen, Interviews, Artikel, Radiomoderation.
2004-2005 // DJ & Veranstalterin, Analog Disco, Kabale, Göttingen – Organisation der ersten queeren Partyreihe in Göttingen.
2003 // Teamleiterin, Children International Summer Villages, Knoxville, TN, USA Betreuung der deutschen Kinderdelegation.
2002-2004 // DJ & Veranstalterin, Musik & … , Rodeo Bar / King Kong Klub, Göttingen – Monatliche Partyreihe zu bestimmten Themen in Göttingen.
2001-2017 // Moderatorin und Programmdirektorin, Radiosendung balm&creak, Stadtradio Göttingen, Göttingen. Moderation, Programmgestaltung (Musik und Themenauswahl), Interviews.
Talks
2019 // Transnational Queer Underground and queer life + work in Berlin. Bedtalks Berlin, Deutschland
2019 // A queer Perspective on Art, Culture & Activism, TALFF, Tallinn, Estonia
2019 // A queer Perspective on Art, Culture & Activism, KRETS Malmö, Sweden.
2019 // Identity in Germany, NY Universtity, Berlin, Germany.
2019 // A queer Perspective on Art, Culture & Activism, ArtGora Forum, Riga, Lettland.
2012 // Roma zwischen Romantisierung und Ausgrenzung, Hamburg, AG Queer Studies, Universität Hamburg, Deutschland.
2011 // Roma und Sinti in Europa, Hamburg, Kolloquium Forschungsgruppe Intersektionalität, TU Hamburg
2010 // Queer Music, Wiesbaden,
Gegenbeispiele zum Sexismus in der Popkultur, Schlachthof Wiesbaden
2009 // Queer Music – Repräsentation und Manifestation, Leipzig, Gender Kritik Reihe II, Universität Leipzig
2009 // Wert- und Wortverschiebungen bei Roma in Transkarpatien, Leipzig, FTF-Netzwerken – Workshop für Wissenschaftler_innen
2009 // Economy and Prestige in Roma-Families, Uzhhorod, Ukraine, Roma-Gadje Initiative Dialogue Through Service, Seminar for Volunteers
2008 // Romani Education and Family Relations, Oradea, Rumänien, Roma-Gadje Initiative Dialogue Through Service, Seminar for Volunteers
2008 // Roma/Ciganyi in Transkarpatien, Leipzig, FTF-Netzwerken – Workshop für Wissenschaftler_innen
2005 // Die Rolle der Frauen in Roma Gesellschaften, Münster, Training für Lehrer_innen und Sozialarbeiter_innen
Press
2019 // Lola Magazine: Local Hero
2018 // Siegessäule: Stirn Bieten
2018 // GAY.CH – Einmalige queere Kultur-Sphäre
Publications (selection)
2019 // Fool's Journey – Wheel Of Fortune
2018 // Leopardskin & Limes – Horses
2018 // S_he's Amazing! – Dogs are Amazing!
2011 //
Post Privacy – Denkanstöße vom Gender Camp
In: Sona, Zoé u.a. (Hg.): Make Out Magazine # 1: Nerd-Issue
2011 // Queere Subkultur – Geboren aus der Randständigkeit, bedingt durch den radikalen Moment
In: Engelmann, Jonas u.a. (Hg.): testcard #20: Access Denied – Ortsverschiebungen in der realen und virtuellen Gegenwart, Ventil Verlag
2010 // Queer Theory – Queer Music. Making an Appearance.
In: Nagelschmidt, Ilse u.a. (Hg.): Interdisziplinäres Kollquium zur Geschlechterforschung, Peter Lang Verlag
2009 // Unter Anderen – Roma und Homosexualität in Mazedonien
In: Streck, Bernhard (Hg.): Shutka Shukar. Zu Gast bei Roma, Askali und Ägyptern, Leipziger Universitätsverlag, 2009
Exhibitions (my own work)
2019 // Suwon Festival: MirrorLand, (group exhibition), 1.-10.11.2019, Suwon, Korea.
2019 // Batumi Photo Days: MirrorLand, (group exhibition), 30.08.-15.09.2019, Batumi, Georgia.
2019 // Drawing/Connection (single exhibition), 14.06.-31.07.2019 Frauen*Nachtcafé, Berlin, Germany
2018 // A Window To The World (Gruppenausstellungen), Altes Spital Viechtach und Bahnhof Kötzting, Juni 2018
Exhibitions (curated)
2019 // Berlin, Germany – Photo Exhibition: Climate Crisis/Climate Change
2019 // Malmö, Sweden – Photo Exhibition: Climate Crisis/ Climate Change
2018 // Berlin, Germany – #TheGalleryProject
2017 // Prague, Czech Republic – #TheGalleryProject
2017 // Podgorica, Montenegro – #TheGalleryProject
2017 // Sofia, Bulgaria – #TheGalleryProject
2017 // Tallinn, Estonia – #TheGalleryProject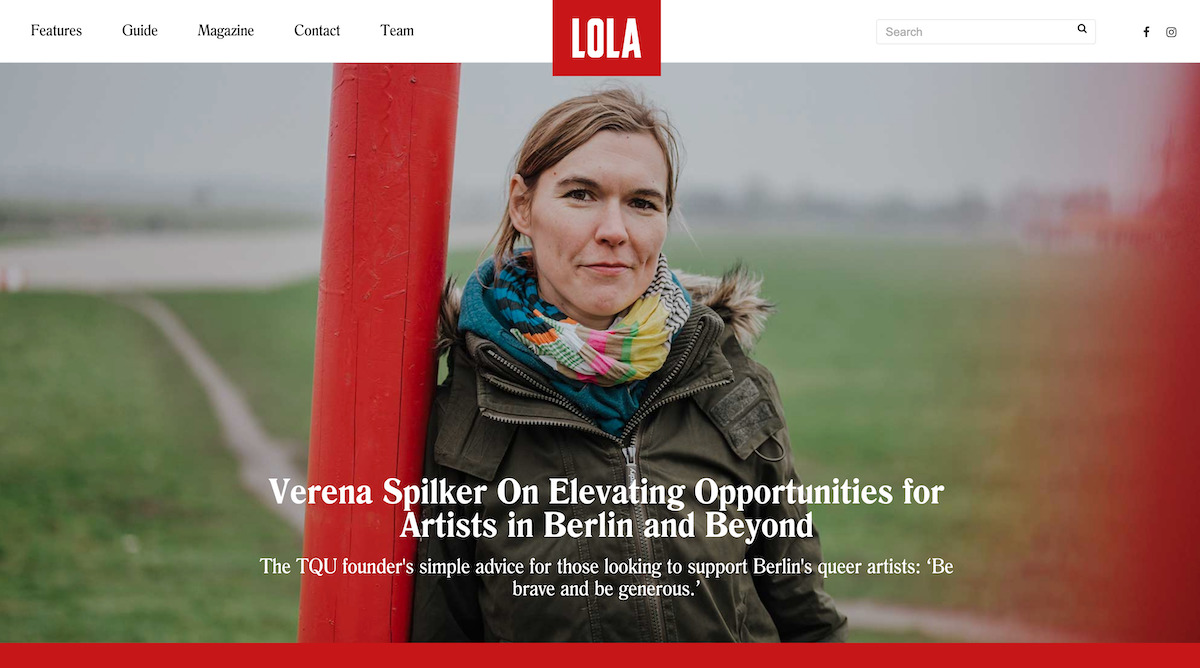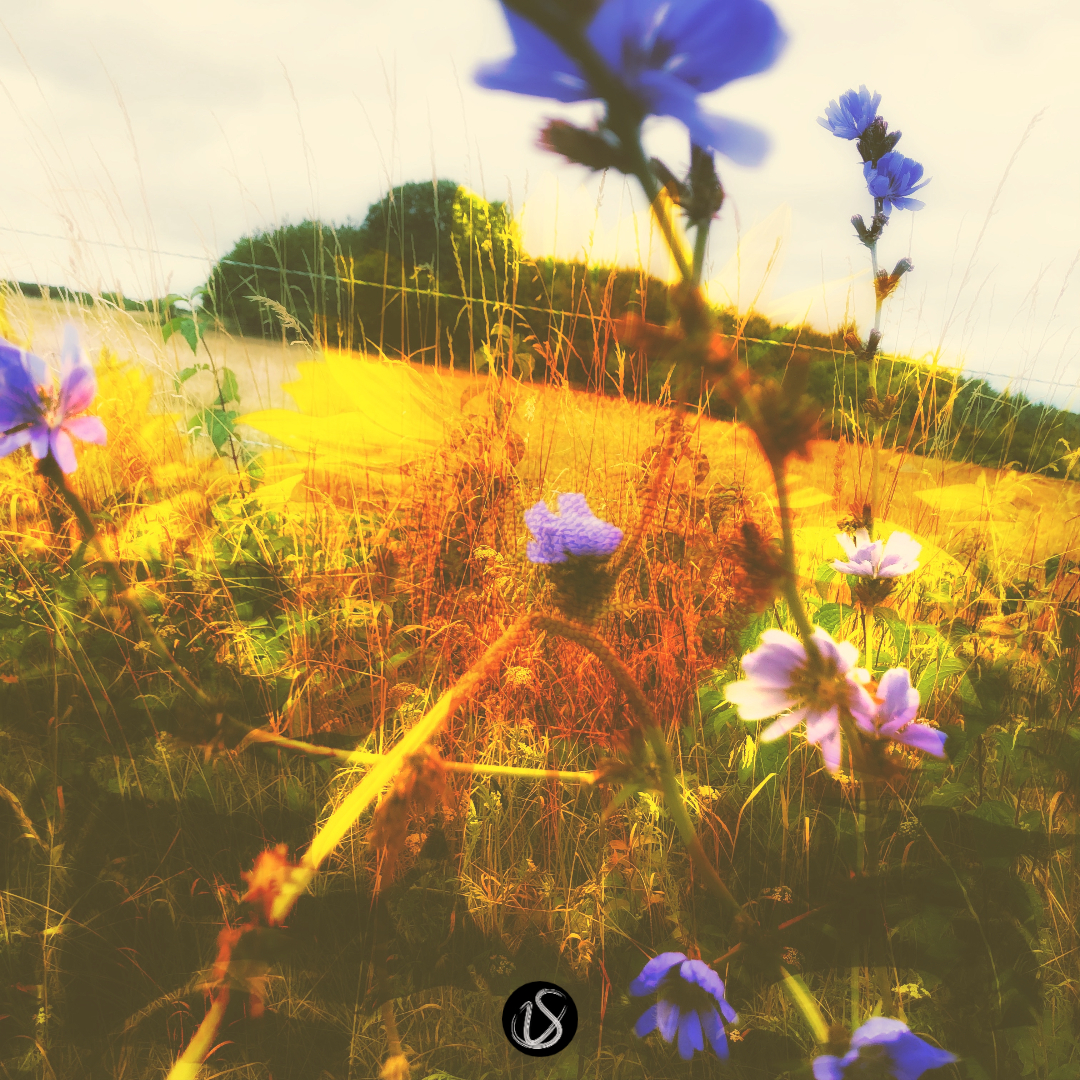 podcast
Listen to first Podcast Episode: Finding Freedom.
on facebook
Join the Facebook Group for inspiration & accountability.
free newsletter
Be the first to know about upcoming events & offers.
creatrix school
Bring clarity, love, confidence and abundance into your life.

sustainable business directory
Shopping consciously is easy now.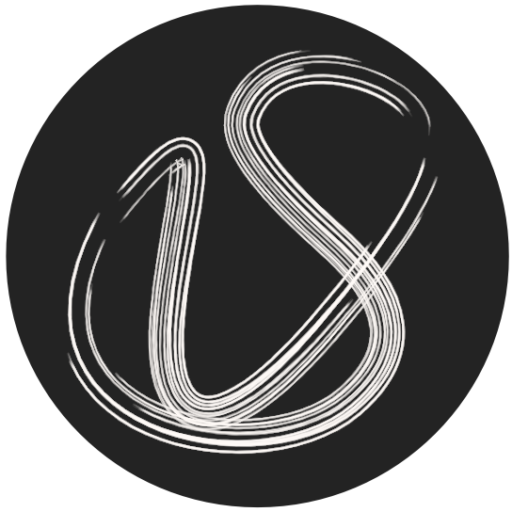 "I had a virtual meeting with Verena, and I felt really safe and comfortable opening up about my struggles with Verena.
She is such a good listener and she shared with me a list of practical and efficient tools/solutions to change my mindset and the way I talk to myself. It was eye-opening. I totally recommend talking to her - her expertise can be a precious resource for everyone!" - Francesco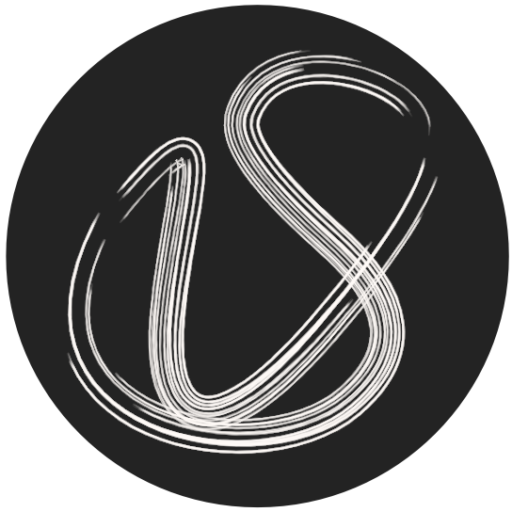 "I am at a stage in my life where I can (and want to) make a shift, but struggle envisioning the right direction to take and the action needed. Verena helped me to focus on my desires and what is keeping me stuck. Her approach is sympathetic, calm and down-to earth. It felt like she truly wanted to work with me towards my goals and my wellbeing, through small, concrete steps and kindness. She made me feel more confident, and now the change seems more approachable." – Elena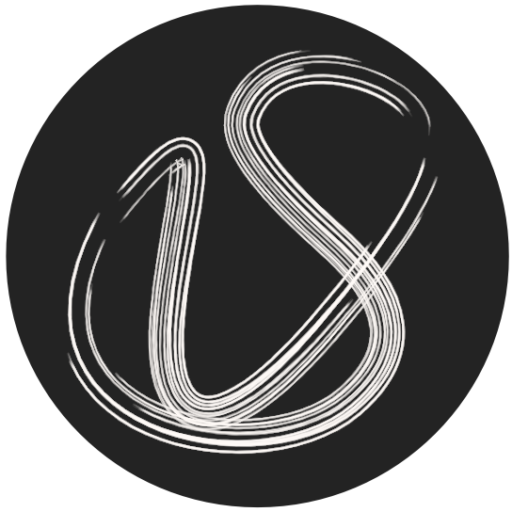 Verena holds compassion for herself and for me, listens and allows space and treats me as an equal.
She shows up with curiosity & presence, reminds me to listen to what's important to me, suggests simple, manageable practices, giving me concrete things to work with, all in one 60-minute call. Thank you again for this gift! – em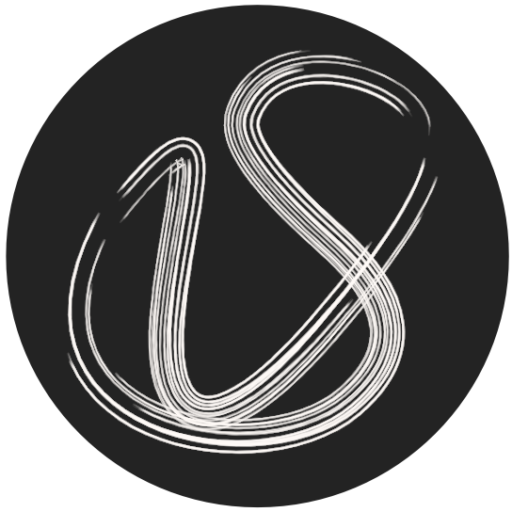 I always admired Verena's ability to bring together people of very diverse backgrounds and give others the space and the freedom to be who they are and to express themselves. It was amazing to watch her transform her life and herself and become much happier in the process. – Corinna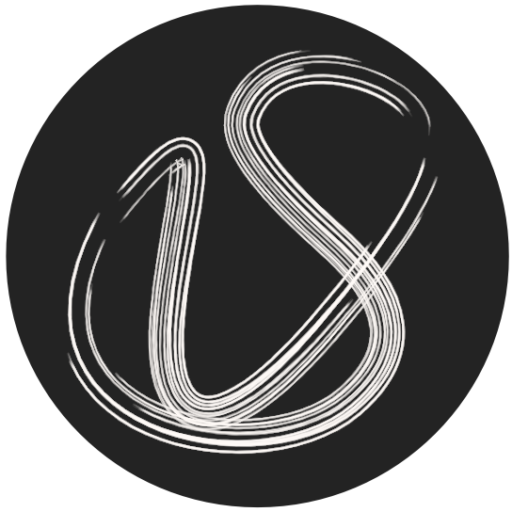 I'm so thankful for the email you sent yesterday about being a conscious digital citizen. 🙂 It really sparked my day and I must have agreed with every word you said […] maybe even more as I am opening up to start presenting my thoughts and work online to wider audiences, it is so important to be concise about adequate behaviour in the digital world and lead by example 😉 Thank you for reminding me of that! 🙂 😉 – Luisa
OUR WORLD NEEDS CHANGE.
Our world needs you.
In your full power.
Start exploring new ways to be in this world.
Are you ready to let go of what's been holding you back?

Are you ready to live a joyful, brave, explorative, creative, fulfilling and successful life?
Are you ready to discover what it feels like to be free?
What it feels like to be free to be who you are?
To discover all that you are?
Welcome
Are you ready to explore all that is possible for you?
Is it time to finally be yourself?
Is it time for your liberated life?
join us
To start becoming your true self, guided by me and together with other like-minded explorers. You are loved & so welcome.
become
Who you were always meant to be. And start living a generous, free and abundant and joyful life.