Generous Life Movement //
Courses
⭐️ Live with clarity, confidence and connection and start designing the life of your dreams.⭐️
Welcome to 2023 – your year to shine!
Are you ready for the best year of your life? 🍀
No matter which goals, hopes or dreams you have for this year, it's time to actually make them happen. 💥
2021, was the year of confusion and fear, in which we had to adjust to more changes than we would have ever imagined. 🍂
In 2022, we tried to recover, rethink and come back to live. 🌱
2023 is the year we can start to integrate and implement what we have learned and create a new reality and life, that is better than anything we've had before. 🌷
We've seen how precious our life is and learned a lot about what really matters: our families and communities, our health, our peace of mind and how we can find joy, calm, love and creativity independent of the surrounding circumstances.
If you too think it's time to become your best self and to leave these difficult years behind and emerge with more strength, consciousness, joy and excitement, then I'm can't wait to meet you!

Where Do You Want YOUR Life To Go?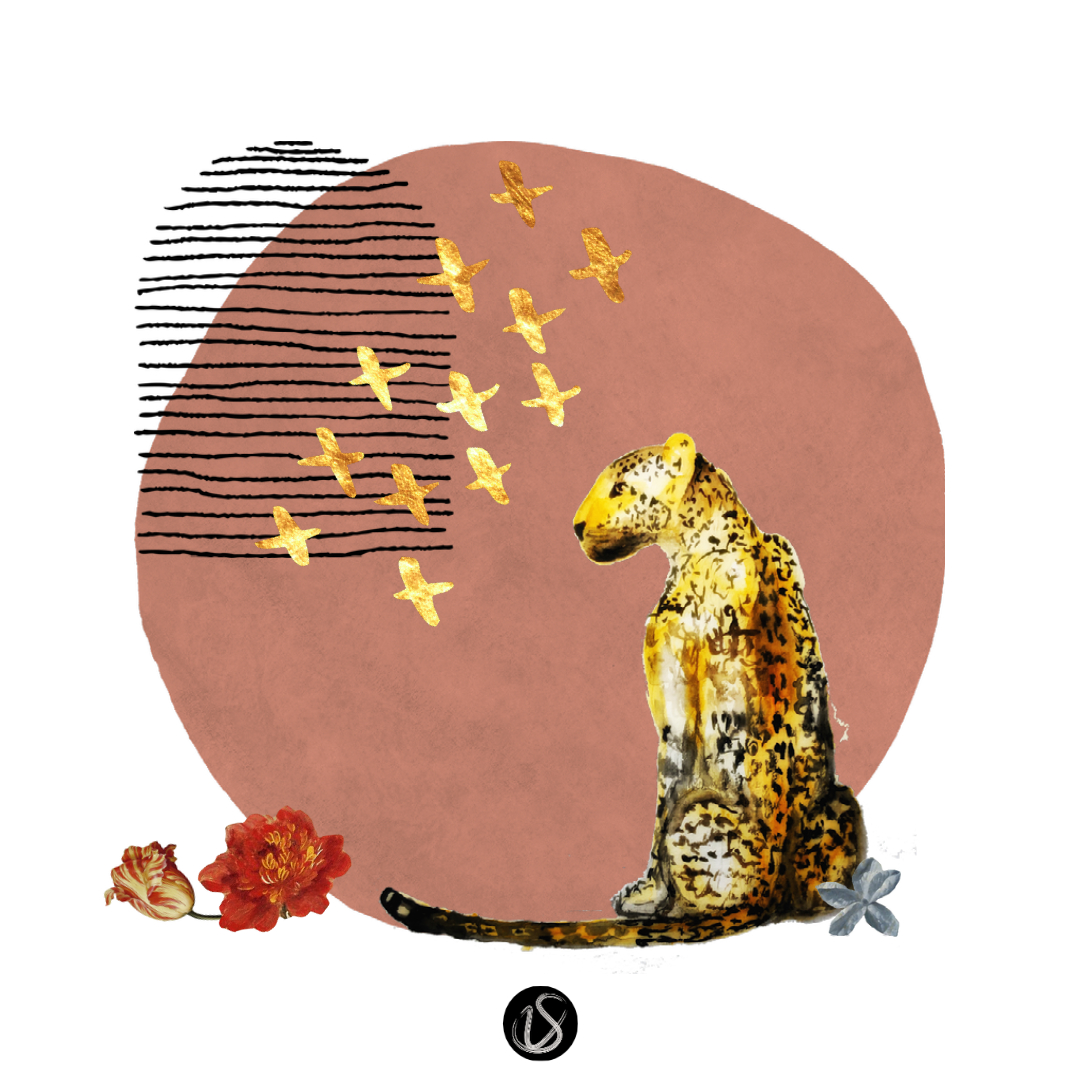 The most important question we all have to answer is: What do we want?
What Do YOU want from life?
And then the next step is to find out how you can get exactly that.
And this is what I'm here for. I can help you find that clarity and to build up the confidence to live the way you'd like to live.
The best way to work with me right now is by joining the I AM CREATOR School or booking a first session with me. Every month I will also offer more self-learn courses, which you will be able to find on this page.
A Magical Year – 12 COURSES to rethink every area of your life
Each course/month consists of 8 lessons delivered as video, audio & text files with exercises /pictures/ worksheets.
I recommend planning for at least an hour a week, sometimes a bit more, sometimes less, to get the best out of the programme.
These courses cover the same topics that we also work through in the I AM CREATOR School Community, but give you the opportunity to just pick the topics you find interesting and need for yourself right now.
If you'd like to have a more personal experience and also join group coaching sessions, an accountability programme and more, then I recommend making a commitment to learn how to become a creator of your life.
PART I //
MIND // PURPOSE
Living generously and with purpose
From thinking that we need to find our purpose to living it. We each have our reasons to be on this earth, as humans and as individuals.
I believe it to be our purpose as humans to experience and live life fully, and with that to gain more consciousness. As individuals, we each have a different path, which we will explore more fully and start to live consciously this month.
The topic for January is HOW TO LIVE YOUR PURPOSE, in which we will explore the difference between our calling, our vision, mission and our purpose, define our core values and with that enable ourselves to go through life with much more confidence, inner-peace and clarity.
We can start to transform into someone who knows where they are headed, what matters most to them, and who can trust their inner compass to guide them where they want to (or need to) go.
TOPICS
1. Exploring Your Purpose
2. Exploring Your Values
3. Aligning Values & Purpose
4. Practising your Purpose
5. Practising your Values
6. Designing Masterpiece Days
7. Designing a Fulfilled Life
8. Reflections
PART II //
SOUL // CONNECTION
BUILDING STRONG CONNECTIONS
From independence to interdependence. No matter how much we would like to be independent, we will always need each other and all of god's creation. It's important to acknowledge that and to see this as what it is: The source of our strength and our joy.
Problems we face with other people, or lack that we might experience, come from not really knowing and understanding ourselves and a lack of boundaries, not feeling empowered and missing communication skills.
All of these things can be learned so we can transform to stand strong, act with intention, and become an anchor for those around us as well.
The topic for February is HOW TO BUILD STRONG CONNECTIONS, in which we will explore how to do just that.
We can start to transform into someone who knows who they are and can lead confidently.
TOPICS
1. What Do You Believe in?
2. Grounding Yourself at Home
3. Grounding Yourself in Nature
4. Staying Grounded in Company
5. Can Astrology help?
6. Using Cards & Oracles as Guides
7. Creating Rituals & Routines to support us
8. Reflections
Growing, Eating and Sharing food
This is one of my most favourite transformations. From (barely) keeping our bodies alive by eating for comfort and/or survival to really spoiling and treating ourselves like the QU_INGS we are, by making eating and food a joyful and pleasurable experience.
It all starts with giving thanks. We are part of the circle of life, and we need to fuel ourselves with food to enjoy this beautiful life and in return nourish our environment so that it will continue to provide for us.
The topic for March is HOW TO CREATE A SACRED KITCHEN, in which we will do just that and experience all the life giving abilities of food.
We can start to transform into someone who knows how to express love for themselves and others with food.
TOPICS
1. Food as Medicine
2. Creating A Sacred Kitchen
3. Food and Diet Choices
4. Using Spices To Support Our Well-Being
5. Food Preparation to Save Time
6. Growing your Own Food + Composting
7. Celebrate Eating with Others
8. Reflections
PS: This can be a very sensitive topic for many, which makes it even more important. I've overcome an eating disorder myself, and now love to share ways to fill this area of our lives with extra care, joy and love.
PART IV //
MIND // MINDFULNESS
Become a kind & gentle steward of your mind
From thinking that our thoughts are a natural reaction to our circumstances to recognising that we can change our thoughts to change our circumstances.
Just speaking for myself, I had gotten this wrong for the longest part of my life. I thought my thoughts were a natural reaction to my experiences, yet I learned that that's not true and changed it. And with it the whole world around me changed. It's such an incredible experience. If you've not made that switch yet, you are so invited.
The topic for April is HOW TO BECOME A GENTLE STEWARD OF OUR MIND, in which we will learn how to speak with ourselves in a way that it will open doors for us we might have never imagined being able to walk through.
We can start to transform into someone who takes 100% responsibility for their life, by consciously directing their thoughts.
TOPICS
1. Noticing How We Speak to Ourselves
2. Letting go of Our Past and Other People's Fears & Opinions
3. Creating New Options
4. Affirmations
5. Mantras
6. Mirror Work
7. Noticing Changes & Making Them Stick
8. Reflections
PART V //
BODY // MOVEMENT
Life is motion – being in the flow of life
From thinking that our body limits us to recognizing that our body is a tool and a gift that allows us to experience life.
While it is possible to experience more of life than we can with our body, our life in this form begins and ends with our bodies. When we acknowledge that, we can learn to see our bodies in a new light.
When was the last time you were just grateful for your body? What do you do to keep it alive and smooth and mobile? How much of your time do you spend being grateful for your body, and how much complaining about it?
The topic for May is LIFE IN MOTION, in which we explore all the ways our bodies allow us to experience this world. Whether it's taste or sound or touch or movement, our experiences come to us through our bodies, it gives us everything we need, no matter what it looks like.
We can start to transform into someone who appreciates and takes care of their body as if it were the only thing they had because in a way it is.
TOPICS
1. Life is a Dance
2. Movement for Well-Being
3. Movement for Mobility & Strength
4. Movement for Joy
5. Moving for Expansion
6. Consciously Moving Through Space
7. Moving for Perspective
8. Reflections
PART VI //
SOUL // FAMILY
Family as a resource & place to grow
From thinking that other people or our families need to change to taking matter into our own hands.
Nothing mirrors our strengths and weaknesses to us as much as our closest connections, which is why they open so much room for conflicts to arise. One of the most helpful things I've learned is to recognize that everybody is always doing the very best they can.
Some might be able to forgive or acknowledge their part, others may not. Yet, we decide for ourselves how much we want to make our happiness depend on the way other people are.
The topic for June is HOW TO SEE OUR FAMILIES AS A RESOURCE FOR GROWTH, in which we will explore why things in our relationships to our families upset us so easily and what we can do to stop that. We will also focus on what it is that we are looking for and then how to create that.
We can start to transform into the strongest link, the one who is able to break the unhealthy patterns in our families to open new possibilities for ourselves and future generations.
TOPICS
1. What's your Situation now?
2. What Do You Wish for?
3. What's Your Story?
4. How to Make Peace with What Was
5. Coping with and Resolving Stress & Conflict
6. Creating Meaningful Time & Connections
7. Strengthening Unique Relationships
8. Reflections
HOW TO BECOME YOUR OWN BEST FRIEND
From thinking that we have to be there for others or put other people's needs before our own to recognizing that we need to be there for ourselves first to be there for others in a self-less way.
The topic for July is HOW TO BECOME YOUR BEST FRIEND, in which we explore how we can actually meet ourselves to figure out who we are and what we need on a whole new level. We let go of old assumptions, expectations and limitations and start building the most supportive relationship we've ever had.
We can start to transform into someone who supports ourselves and everyone around us unconditionally.
TOPICS
1. What's the Difference Between Body, Mind and Soul?
2. Becoming Our Own Best Friend
3. Using the Connection of Body, Mind and Soul for Our Well-Being
4. Finding the Right Meditation Style & Routine
5. Using Breath for Grounding and Well-Being
6. Why Multi-Tasking is a Myth and Causes Depression & Other Ways to Train Our Brains
7. How to start Making Priorities that Benefit Ourselves & Our Loved Ones
8. Reflections
PART VIII //
Soul // Community
Strengthening our sense of belonging, means enriching our communities, means supporting the whole world
From feeling disconnected to finding belonging. Everything we see in another person is a reflection of ourselves. If we don't see much that we like, we might not like much about ourselves. The more positive our outlook on this world becomes the more we have learned to love ourselves.
Yet, the problems we see in the world are also the places in which we will be able to contribute best, because we know from experience how much pain and suffering they can cause.
The topic for August is HOW TO BELONG, in which we will think about how and where we belong and how we can contribute and give in a way that increases our sense of belonging and feeling useful and needed.
We can start to transform into someone who embraces all their experiences, good or bad because they made us who we are today and gave us our unique perspective from where we can now support ourselves and others.
TOPICS
1. What Would An Ideal World Look Like?
2. Who am I in My Ideal World?
3. Where Can I find Like-Minded People?
4. What Project would I like to Join/Initiate?
5. How Do I reach Out and Connect?
6. How Can I Recentre in Difficult Situations?
7. How Can I Support Others on their Journeys?
8. Reflections
HOW TO TURN YOUR HOME INTO A SANCTUARY
We all need a place to restore and resource ourselves. And there is no better place than our homes for that.

The topic for September is HOW TO TURN YOUR HOME INTO A SANCTUARY in which we explore how to let go of old assumptions, expectations and limitations when it comes to the way we live, how to fill our homes with love and how to create the most perfect living circumstances for ourselves.
Living sustainably, while not having to give up on what makes our lives joy or meaningful, plays a big role in this and each of my courses.
If you would like to future-proof your life, and make it more mindful, joyful, healthy, generous, loving and meaningful – this is for you.
Topics: Where Do I live? / How Did I Get Here? / How Do I Want to Live? / Letting Go of What I've Outgrown / Bringing Clarity Into My Home / Filling my Home with Life / Creating a Sanctuary / Reflections
Includes 4 videos (50+mins total), 5 PDF handouts with text and exercises (54 pages total). To get the best results, plan for about 2 hours per week for the lessons and exercises.
free, grounded, loving & joyful living
From hoping to arrive or to find stability and security to enjoying the way, the action and the growth in our lives.
Often we dream of that moment when all the work is done and we can finally relax. But that time will never come, so we better find a balance along the way to enjoy the time we have now.
The topic for October is HOW TO LIVE JOYFULLY, in which we will practice the balancing act of life. Breathing in and out, moving inwards and outwards, up and down, back and forth. When there is no more movement, we find death. While things move we can go out and explore and enjoy, experience and then go back in and recover and rebuild. And joyfully repeat that for the rest of our lives in different ways.
We can start to transform into someone who knows that arriving is not possible and begin to fully embrace our experiences of the way.
TOPICS
1. Creating A Growth Plan
2. Managing Distractions
3. Taking full Responsibility for Our Lives
4. Conquering Obstacles with Love
5. Allowing for Pauses
6. Finding Balance
7. Filling our Chosen Lives with Joy
8. Reflections
PART XI //
soul // relationships
Build & Strengthen lasting & nourishing relationships
From looking for things that we are missing in other people to becoming these things ourselves so we can be open, loving and free in our relationships.
The beauty about the fact, that no matter where we're looking if we want to change something, it always comes back to ourselves, is, that we also have the power to create the change we are looking for. If something in our current relationships is not working, we can change that by becoming very clear on what it is that we want and then learning how to communicate that.
The topic for November is HOW TO BUILD STRONG RELATIONSHIPS, in which we will explore how to experience and express ourselves fully and with that attract more of what we want.
We can start to transform into someone who knows what they want and can love, give and receive freely.
TOPICS
1. What are You Missing in Your Current Relationships?
2. What are You Looking for?
3. How Can we Bridge that Gap?
4. Non-Violent/Mindful Communication 1-0-1
5. Exploring Your Boundaries
6. Exploring Other People's Boundaries
7. Coming Together and Creating Memorable Times
8. Reflections
PART XII //
BODY // integration
How to rest & recover well
From restlessness to being well-rested. Over 60% of our diseases is caused by an unhealthy lifestyle and the best way to put an end to being stressed and harming our bodies with this stress, is by prioritising rest and sleep.
Somehow people often think that when they allow more time for sleep and rest, they might miss out on something. Yet we miss much more and things take a lot longer when we're not fully resourced and relaxed. Disease and pain are the ways in which our body communicates that something is out of balance, if we listen and adjust pain and disease can go away.
The topic for December is REST & RECOVER, in which we will learn how to understand our body better and start building new routines to finally establish a healthy relationship with our bodies.
We can start to transform into someone who knows that what they don't do is as important as what they do.
TOPICS
1. Why Sleep Is So Important
2. Good Food for Good Sleep
3. A Good Morning for Good Sleep
4. A Good Day for Good Sleep
5. A Good Evening for Good Sleep
6. Is it Nap time yet?
7.  Prepare Your Bedroom for Great Sleep
8. Reflections
I'm Verena, and I will guide you through the courses.

Practices
In the hasty day-to-day business, it can be difficult to take a moment and to use all our senses.
They are such a great support system, though, and can help us to fully experience the present moment.

The same is true for our feelings, they are here to guide us, but to achieve that they need to be heard.
We will practice both during each course, so sensing and feeling your feelings can become part of your routine and take some of the responsibility away from your mind.
For more ease and peace of mind.
Practices
The things that bother and limit us the most are the ones we're not looking at.
Or maybe we are looking at them and dislike them, but don't ask them why they are there.
Usually, they have all the reason to be there, and once we find the reason and hear them out, they disappear.
Journaling is a wonderful exercise for that and something we will be practising regularly during the programme.
When we understand that even the most difficult things are here to help us, life becomes much more joyful.
Practices
Children learn what we model, not what we teach – and so do we.
When we read about something, think we've understood it, but don't practice it, it remains a rumour.
The same is true when we share what we've learned, but not what we practice with others: We spread rumours.
The same will be true for these courses.
If you only consume the information, but don't put it into practice, you will only accumulate more rumours. You won't know for yourself if it works.
But you have the chance to find out, all you have to do is try.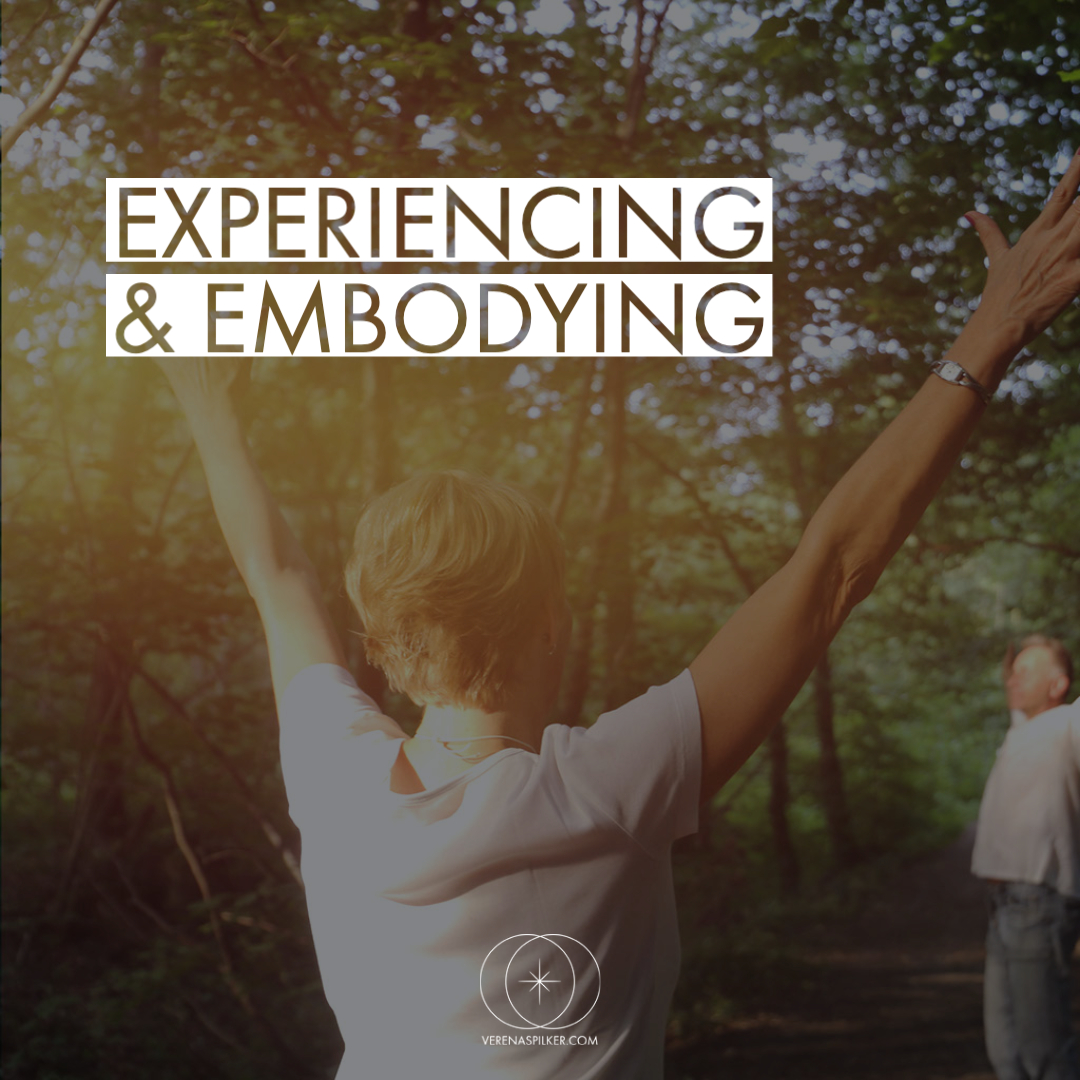 Practices
Where in your body do you feel pain? What does it feel like when somebody is disappointed with you? Or when you are really happy?
We will put what we learn into action and start listening to our bodies more.
With practical exercises and experiments, we will learn to navigate our worlds and lives with much more ease and joy.
Nature can help us with this, and so can dance and movement of all sorts.
It's going to be an exciting year!
Let's get started.
Easy access and comfortable delivery
participation
You can participate from any place as long as you have an internet connection.
Delivery
The course content will be delivered directly to your mailbox.
Yours to keep
You will receive the course content as a handy PDF, which includes all worksheets and links to additional video and audio materials.
This way you can revisit the exercises and all materials whenever and wherever you want.
Money-back-Guarantee
Sign up without regrets. If you find out that the course isn't right for you, you'll get a complete refund within 30 days.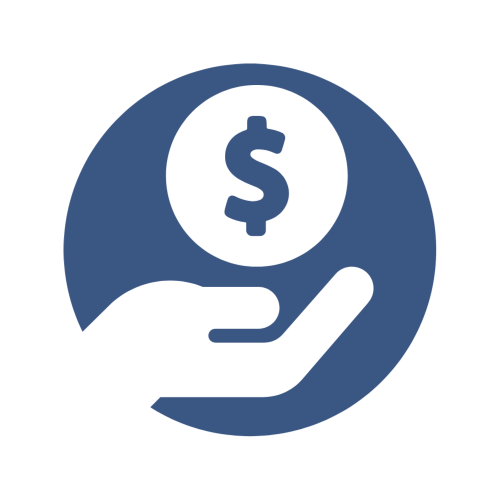 Risk-Free, 100% Money-Back Guarantee
If you don't get exactly what you expect, just e-mail me at mail@verenaspilker.com within 30 days after you purchased a course, and I'll refund your money – no questions asked.
"I had a virtual meeting with Verena, and I felt really safe and comfortable opening up about my struggles with Verena.
She is such a good listener and she shared with me a list of practical and efficient tools/solutions to change my mindset and the way I talk to myself. It was eye-opening. I totally recommend talking to her - her expertise can be a precious resource for everyone!" - Francesco
I am at a stage in my life where I can (and want to) make a shift, but struggle envisioning the right direction to take and the action needed. Verena helped me to focus on my desires and what is keeping me stuck. Her approach is sympathetic, calm and down-to earth. It felt like she truly wanted to work with me towards my goals and my wellbeing, through small, concrete steps and kindness. She made me feel more confident, and now the change seems more approachable. – Elena

Verena holds compassion for herself and for me, listens and allows space and treats me as an equal.
She shows up with curiosity & presence, reminds me to listen to what's important to me, suggests simple, manageable practices, giving me concrete things to work with, all in one 60-minute call. Thank you again for this gift! – em

I always admired Verena's ability to bring together people of very diverse backgrounds and give others the space and the freedom to be who they are and to express themselves. It was amazing to watch her transform her life and herself and become much happier in the process. – Corinna

I'm so thankful for the email you sent yesterday about being a conscious digital citizen. 🙂 It really sparked my day and I must have agreed with every word you said […] maybe even more as I am opening up to start presenting my thoughts and work online to wider audiences, it is so important to be concise about adequate behaviour in the digital world and lead by example 😉 Thank you for reminding me of that! 🙂 😉 – Luisa
OUR WORLD NEEDS CHANGE.
Our world needs you.
In your full power.
Start exploring new ways to be in this world.
How can you benefit from coaching? Life is precious, and it's a limited period of time we have on this earth, in this form. We can use this time to grow, experience, love, serve and learn.
Each of us gets to choose in every moment how their life is going to continue, but often we don't make the choices we want, but the ones we think are expected from us. And that leads to chaos, unhappiness and confusion because we're not aligned with our inner knowing.
Once we realize that we have the power to choose and change our circumstances, life enters into a more natural flow.
But to get there, we have some unlearning to do. We need to uncover the subconscious believes that keep us stuck, we need to leave our comfort zones and stretch ourselves, and we have to form new habits that serve us better. And that's what I'm here for, I will help you to become joyfully interdependent.
If you would like to work with me as a coach, I can guide you to find new options that are more aligned with your inner knowing, and to learn to trust your inner voice, to clear blockages that have been holding you back and to open up space for what really matters in your life. The best way to work with me this year is by joining the I AM CREATOR School as a VIP member with individual coaching.
On this journey you can find clarity, confidence, love, freedom, connection and so much more.
Ask yourself:
Am I ready to explore what else is possible for me? Am I curious to learn more about myself and my powers?
join us
To start raising your consciousness, guided by me and together with other like-minded explorers.
become
Who you were always meant to be. And start living a generous, free and abundant and joyful life.