A Magical Year // Courses
Embark on a TRANSFORMATIONAL 12-MONTH JOURNEY to overcome anxiety, overwhelm and stress and start getting better at living a generous and balanced life.
Do you experience overwhelm, stress or anxiety and don't really know how to change that? Then you're not alone.

We live in challenging times and over 60% of our physical diseases are caused by our lifestyle, in other words, by us not knowing how to regulate, find grounding and the perspectives we need to calm down and centre ourselves.
Often we simply don't know how to create the necessary and usually simple changes it takes to balance our lives. But no worries, you can learn all of that in A MAGICAL YEAR.
This programme is designed with people like you, activists, changemakers, innovators and creatives in mind: Busy  & smart people who believe in making this world a better place.
If you want to learn what it takes to start taking really good care of yourself so you don't burn out and can continue to create the changes we all need with ease, joy and in your full power, then this is for you.
A Magical Year consists of a short video introduction for each part and weekly tasks, ideas, materials and exercises delivered in text and audio format – because we all spend too much time staring at screens already.
You are also invited to attend a monthly live Q&A and to join the Generous Life community to meet other changemakers, innovators & creatives working on similar goals and topics, and to meet, learn and grow together.

If you are like me, you want change fast and you want it to last.
I've created the content for A MAGICAL YEAR so that you can learn things once and then benefit from them for the rest of your life.
The knowledge of how to live a well-balanced, happy life has been around forever, but it has not been taught in schools, and it's not common practice yet.
To research and try it out yourself takes more time than many of us have.
I've spent the last three years researching what it is we need to know, to be healthy, enjoy our lives, support others and be part of the solution and not the problem, when it comes to solving the problems our world faces today.
Which really are the problems each of us faces every day.
I've been studying with mindfulness and wisdom teachers, leading researchers in neuroscience and biology, as well as business leaders who are already creating the changes we need.
I've learned somatic, meditation and breathing practices, I've studied nutrition, and countless studies to learn what we can do to naturally enhance our well-being, without the need of fancy tools, which don't ever make our lives easier, but keep us in a state of dependency.
And most importantly, I've put everything to practice myself and I'm successfully sharing this with my coaching clients.
But change takes time, and lasting change takes practice.
Few people can afford enough 1:1 coaching to really implement all the necessary changes in their lives.
Which is why I created A MAGICAL YEAR.
I want every person, no matter what their circumstances, to be able to learn how to live a happy, healthy, relaxed and fulfilled life.
I want this for YOU too. Especially if you are as invested in making this world a more peaceful and loving place, as I am.

Now here's a question:
Have you taken shorter courses or classes before, but were disappointed with the outcome because the changes just didn't last?
I see this happening again and again and I understand the frustration.
This has nothing to do with the course content not being good, but with the fact that change takes time and needs repetition.
Also, to make changes last, we need to make them in ALL AREAS OF OUR LIVES because everything is connected.
If one area of our lives is not in balance, it will constantly boycott the changes we try to make in other areas.
The last years have affected many of us. And to continue as before, is barely an option.
A MAGICAL YEAR invites you to get a restart, to question once and deeply, let go of what doesn't serve you any more and playfully and joyfully add new elements to your life that will support you in your growth and give you the clarity, stability and calm we all need so desperately right now.
Why join A Magical Year?
Because you know that you want this change.
You want to live confidently, knowing what is good for you and how to come back to yourself in difficult situations.
You want to live a joyful and meaningful life, in which you are successful, create the changes we need and can also allow yourself to just be you.
You want to relax, feel loved and be free to create.
And I am just like you.
Let me show you how.
A Magical Year – Programme Outline
I know that you are a curious being, so I'm happy to give you some insights into what it is exactly that we will be looking at.
Each course/month consists of 8 lessons delivered as text files with exercises /pictures/ worksheets, and audio files, which are a little more personal and good to listen to on a walk, if you don't want to read.
You will also have the opportunity to join an online-community and attend monthly live Q&As (or submit your questions beforehand, if you know you can't make it). I recommend planning for an hour or so a week, sometimes a bit more, sometimes less, to get the best out of the programme.
(Just a quick calculation: This is at least an hour worth of coaching per week for one year, which alone would cost you a minimum of €5600, without all the extras. I'm offering this for just €270 for a limited time – because I really believe that everyone should have this knowledge and know how to put it to practice.)

Are you excited? I am and I can't wait for you to get started and to see you change your life for the better.
And there's really no risk, if you sign up and decide it's not the right thing for you, you will get a refund, no questions asked.
HOW TO TURN YOUR HOME INTO A SANCTUARY
We all need a place to restore and resource ourselves.  And there is no better place than our homes for that.
In this part of A Magical Year, we will look at hidden assumptions and unacknowledged hopes when it comes to our homes and make sure to find out how we can fulfil them
and turn our homes into sanctuaries.
Living sustainably, while not having to give up on what makes our lives joyful, or take up extra time or resources, will play a big role in this and every part of A Magical Year as well.
If you would like to future-proof your life, and make it more mindful, joyful, healthy, generous loving and meaningful – this is for you.
TOPICS
1. Where Do I live?
2. How Did I Get Here?
3. How Do I Want to Live?
4. Letting Go of What I've Outgrown
5. Bringing Clarity Into My Home
6. Filling my Home with Life
7. Creating a Sanctuary
8. Reflections
HOW TO TURN YOUR HOME INTO A SANCTUARY – LIMITED TIME OFFER
1-Month Programme for €37 instead of €47.
BUY NOW, START OCTOBER 3RD, 2022.
A MAGICAL YEAR – LIMITED TIME OFFER
This includes HOW TO TURN YOUR HOME INTO A SANCTUARY and the eleven other 1-month courses combined to allow you a life-altering transformational 12-month journey.
This 12-Month Programme is available for €270 instead of €470 for a short time.
BUY NOW, START OCTOBER 3RD, 2022.
PART II //
MIND // Mindfulness
HOW TO BECOME YOUR OWN BEST FRIEND
If there was one person in the whole wide world, that should matter to you the most, it would be you. Yet somehow we seem to be three – our body, mind and soul.
In this part of A Magical Year, we will look at how we can become great stewards of our minds so that it won't bother us all the time, but instead can support our physical well-being and our soul-expression so that we grow into becoming our best selves.
Learning new skills that can bring your body, minds and souls in balance and practising those skills continuously, will change your life. While it might seem like you have to invest time for this in the beginning, you will soon see, that you are actually gaining time because you become clearer on your goals and can focus much better.
If this is something you are looking for, then this is for you.
TOPICS
1. What's the Difference Between Body, Mind and Soul?
2. Becoming Our Own Best Friend
3. Using the Connection of Body, Mind and Soul for Our Well-Being
4. Finding the Right Meditation Style & Routine
5. Using Breath for Grounding and Well-Being
6. Why Multi-Tasking is a Myth and Causes Depression & Other Ways to Train Our Brains
7. How to start Making Priorities that Benefit Ourselves & Our Loved Ones
8. Reflections
PART III //
SOUL // Connection
BUILDING STRONG CONNECTIONS
Once we've created stability in our homes, and learned how to direct our minds to support us, it's time to anchor ourselves.
In this part of A Magical Year, we will experiment with finding or deepening our connection to the universe/God/life energy/Allah or however you might want to call it – in our homes, at work, and in nature.
We will start to create a compass of our inner needs, longings, desires, joys and values, and start practising connecting to them alone and with others.
If you are looking to get better at centring yourself, and strengthening your connection with your soul, your guidance your well-intentioned inner voice and all life – then this is for you.
TOPICS
1. What Do You Believe in?
2. Grounding Yourself at Home
3. Grounding Yourself in Nature
4. Staying Grounded in Company
5. Can Astrology help?
6. Using Cards & Oracles as Guides
7. Creating Rituals & Routines to support us
8. Reflections
How to rest & recover well
If we want to achieve great things and feel energized to enjoy what we do, re need to give our bodies enough time to rest and restore.
In this part of A Magical Year, we will look at why sleep is so important, and find out how much sleep you really need and how to make sure you get it.
Again, this might seem like a time investment in the beginning, but you will soon see, as well, that you are actually gaining time because you become more effective, energized and focused.
If you are looking to build a routine that supports your dreams and allows you to reach your goals – health, work or love -wise, then this is for you.
TOPICS
1. Why Sleep Is So Important
2. Good Food for Good Sleep
3. A Good Morning for Good Sleep
4. A Good Day for Good Sleep
5. A Good Evening for Good Sleep
6. Is it Nap time yet?
7.  Prepare Your Bedroom for Great Sleep
8. Reflections
PART V //
MIND // Self-Talk
Become a kind & gentle steward of your mind
Now that we've already familiarized ourselves with guiding our minds, it's possible to dive in deeper.
Self-love is a big topic and something we all struggle with on different levels. Yet, the practice remains the same wherever we are on our self-love journey. The more we practice, the deeper we get. In this part of A Magical Year, we will try different approaches to strengthen our self-love.
If we want to experience love and trust that others love us and care for us, we have to practice loving ourselves.
If you are looking to build a more loving, kind and generous relationship with yourself, if you are willing to let go of some of the prejudices you have for yourself and limitations you set for yourself, then this is for you.
TOPICS
1. Noticing How We Speak to Ourselves
2. Letting go of Our Past and Other People's Fears & Opinions
3. Creating New Options
4. Affirmations
5. Mantras
6. Mirror Work
7. Noticing Changes & Making Them Stick
8. Reflections
PART VI //
SOUL // Relationships
Build & Strengthen lasting & nourishing relationships
We are in a relationship with ourselves, with our partners, friends and family – each relationship has its own benefits, troubles and joys.
In this part of A Magical Year, we will explore our assumptions, wishes and realities when it comes to relationships of all kinds and take practical steps towards building the relationships we wish for.
Often it is as easy as giving what we are looking for to receive it as well. But past experiences can make this difficult, and making the first move can be scary.
If you are looking to get better at being vulnerable with others to build stronger connections, become better at finding the right words to communicate your boundaries, needs and wishes and to resolve and not shy away from conflicts – then this is for you.
TOPICS
1. What are You Missing in Your Current Relationships?
2. What are You Looking for?
3. How Can we Bridge that Gap?
4. Non-Violent/Mindful Communication 1-0-1
5. Exploring Your Boundaries
6. Exploring Other People's Boundaries
7. Coming Together and Creating Memorable Times
8. Reflections
Growing, Eating and Sharing food
Food is our medicine and preparing, consuming and sharing food really is what can bring us together and help to create meaningful relationships – with ourselves, nature and other people.
In this part of A Magical Year, we will look at mindful eating, simple food rules for health and well-being and how we can integrate food in our lives so that it nourishes, heals, supports and connects us.
Healthy eating doesn't have to take up more time or cost more if you know how to do it right.
If you are looking to build a healthy eating routine to support your personal well-being goals – in a judgement free zone – then this is for you.
TOPICS
1. Food as Medicine
2. Creating A Sacred Kitchen
3. Food and Diet Choices
4. Using Spices To Support Our Well-Being
5. Food Preparation to Save Time
6. Growing your Own Food + Composting
7. Celebrate Eating with Others
8. Reflections
PS: This can be a very sensitive topic for many, which makes it even more important. I've overcome an eating disorder myself, and now love to share ways to fill this area of our lives with extra care, joy and love.
PART VIII //
MIND // Purpose
Living generously and with purpose
As our journey continues, and we gain more control over our minds and spiral deeper into our connection with our souls – we can start investigating and living our values and our purpose more.
In this part of A Magical Year, we will work on our own unique compass that can guide us to live our own unique lives.
We will define our values and our purpose, and see how we can align our actions with them. We will think about the things we would like to achieve in our lifetime and start taking the steps to reach those goals
If you are looking to build a reliable guidance system that is uniquely yours to support you on your life's journey and start living purposefully and with an actionable plan to reach your goals – then this is for you.
TOPICS
1. Exploring Your Purpose
2. Exploring Your Values
3. Aligning Values & Purpose
4. Practising your Purpose
5. Practising your Values
6. Designing Masterpiece Days
7. Designing a Fulfilled Life
8. Reflections
PART IX //
SOUL // Family
Family as a resource & place to grow
Families can take many different forms and shapes these days. We can have our biological and our chosen families, core and extended families, but it's important to have support systems in our lives that go deeper than friendships.
In this part of A Magical Year, we will take stock of what we have and think about what we would like to have when it comes to our families.
And from there we will see which practical steps it will take to get what we wish for.
If you are looking to strengthen your connection to existing family members, find ways to resolve conflicts or find the courage to create the family you are longing to have –  then this is for you.
TOPICS
1. What's your Situation now?
2. What Do You Wish for?
3. What's Your Story?
4. How to Make Peace with What Was
5. Coping with and Resolving Stress & Conflict
6. Creating Meaningful Time & Connections
7. Strengthening Unique Relationships
8. Reflections
PART X //
Body // MOVEMENT
Life is motion – being in the flow of life
When we look at our lives, it's barely a straight line. It's much more like a waltz, or a cha cha cha, or maybe it's completely improvised.
In this part of A Magical Year, we will look at how we move through life. How much exercise do we need on a daily basis, what are our well-being goals when it comes to fitness and flexibility, and how can we move through life with joy and ease?
Life is motion and to stay alive, to be part of the flow of life we have to stay in motion as well.
If you are looking to build a healthy movement routine to support your personal well-being goals – in a judgement free zone – then this is for you.
TOPICS
1. Life is a Dance
2. Movement for Well-Being
3. Movement for Mobility & Strength
4. Movement for Joy
5. Moving for Expansion
6. Consciously Moving Through Space
7. Moving for Perspective
8. Reflections
PART XI //
MIND // Growth
free, grounded, loving & joyful living
TOPICS
1. Creating A Growth Plan
2. Managing Distractions
3. Taking full Responsibility for Our Lives
4. Conquering Obstacles with Love
5. Allowing for Pauses
6. Finding Balance
7. Filling our Chosen Lives with Joy
8. Reflections
PART XII //
SOUL // community
Strengthening our sense of belonging, means enriching our communities, means supporting the whole world
TOPICS
1. What Would An Ideal World Look Like?
2. Who am I in My Ideal World?
3. Where Can I find Like-Minded People?
4. What Project would I like to Join/Initiate?
5. How Do I reach Out and Connect?
6. How Can I Recentre in Difficult Situations?
7. How Can I Support Others on their Journeys?
8. Reflections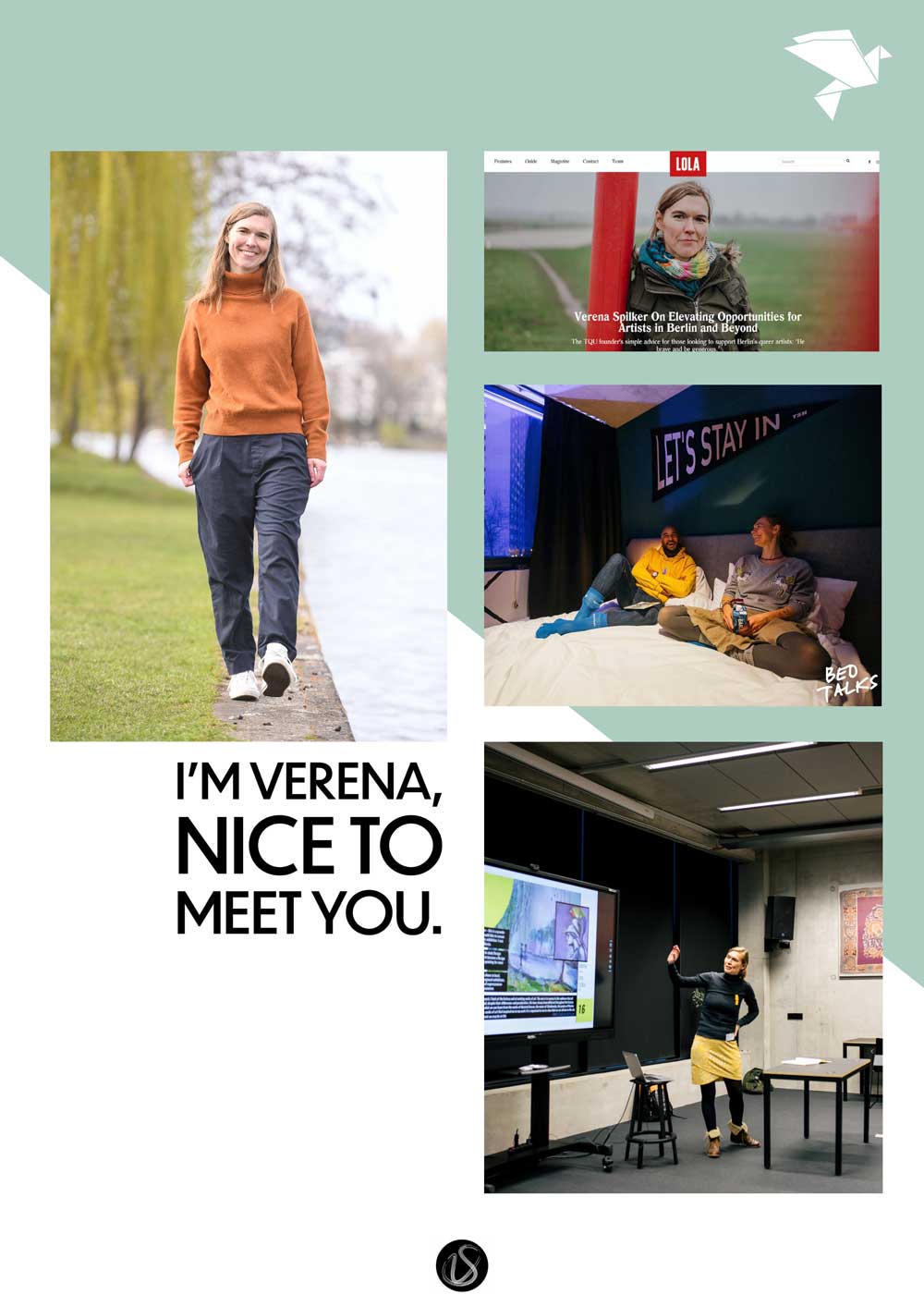 I'm Verena and I was born in the 80s in Hamburg, Germany, where I also grew up.
I'm now a coach, author, speaker, explorer, artist, house renovator, dog and plant mum, friend, cook and many other things.
I live in Germany, but also spent some time in the US and lived in Ukraine for two years.
READ MORE
I used to be a DJ with a weekly radio show at a local German radio station, and deejayed in bars, clubs and at festivals and bigger events.
I have organized and hosted many events myself, including exhibitions, festivals, film nights in Germany and Europe and ran an LGBTIQ NGO for more than ten years, while also working as a web designer, helping people relocate to Germany for work and supporting people in an assisted living community.
While that might have looked like a happy, successful and fulfilled life from the outside and while I very much tried to make it seem that way and tried to believe that it was – that didn't make it so.
I kept up a facade, did what, I thought, was expected of me and secretly dealt with addictions, fear, anger, depression and a lot of confusion and frustration.
Then this magical day came, where I simply said, no more, and I feel very lucky that my body didn't give up, before I gave up that lifestyle.
As I said above, 60% of today's physical illness is caused by lifestyle choices and I'm quite sure it would have only been a matter of time for me to develop a severe physical disease as well.
On that magical day I quit drinking, smoking and late nights and began to learn about healthy living.
As a result, a new life, maybe less glamorous, but much more authentic, happy and joyful started to unfold.
For me, it all began with changing what I eat. I then, bit by bit, realized that I had to look at every aspect of my life to find balance, grounding, love and energy as all parts are interconnected.
This course, the accompanying book and my work as a coach in general are the results of three years of intensive research, an Inner MBA, the Heroic Coaching programme and built on the foundation of me being trained as an anthropologist, a lifelong interest in human development and lots of newly found love for this world and for you.
You will learn more about my life's story in the course, as every part requires some introspection, and I will share mine with you as well, wherever it is useful.
Generally, there are a couple of presumptions that I base my work on, which you will become more familiar with during the programme:
We are our own best friend and 100% responsible for our own lives.
Every person is acting the best way they can in any given moment and deserves to be met with love.
The choices we make when it comes to food, sleep, exercise and self-talk have an effect on our physical and mental well-being.
Most of us don't know what it means to live healthy lives, that are good for ourselves and the planet – but we can all learn everything we need to do so (and this course will provide you with all the necessary basics).
When we start seeing our lives as our souls having a body experience, we can reduce a lot of pressure and start to see life as a wonderful experiment not for us to endure, but to explore, direct and enjoy.
With this being said, I'm very much looking forward to spending the next twelve months with you and I'm certain that this will be as life-altering for you, as the last years have been for me.
YOU ARE UNIQUE. YOU ARE PERFECT. YOU ARE A GIFT.
And I can't wait to meet you.
Practices
In the hasty day-to-day business, it can be difficult to take a moment and to use all our senses.
They are such a great support system, though, and can help us to fully experience the present moment.

The same is true for our feelings, they are here to guide us, but in order to do that they need to be heard.
We will practice both during the programme, so sensing and feeling your feelings can become part of your routine and take some of the responsibility away from your mind.
For more ease and peace of mind.
Practices
The things that bother and limit us the most are the ones we're not looking at.
Or maybe we are looking at them and dislike them, but don't ask them why they are there.
Usually, they have all the reason to be there, and once we find the reason and hear them out, they disappear.
Journaling is a wonderful exercise for that and something we will be practising regularly during the programme.
When we understand that even the most difficult things are here to help us, life becomes much more joyful.
Practices
Children learn what we model, not what we teach – and so do we.
When we read about something, think we've understood it, but don't practice it, it remains a rumour.
The same is true when we share what we've learned, but not what we practice with others: We spread rumours.
The same will be true for this programme.
If you only consume the information, but don't put it into practice, you will only accumulate more rumours. You won't know for yourself if it works.
But you have the chance to find out, all you have to do is try.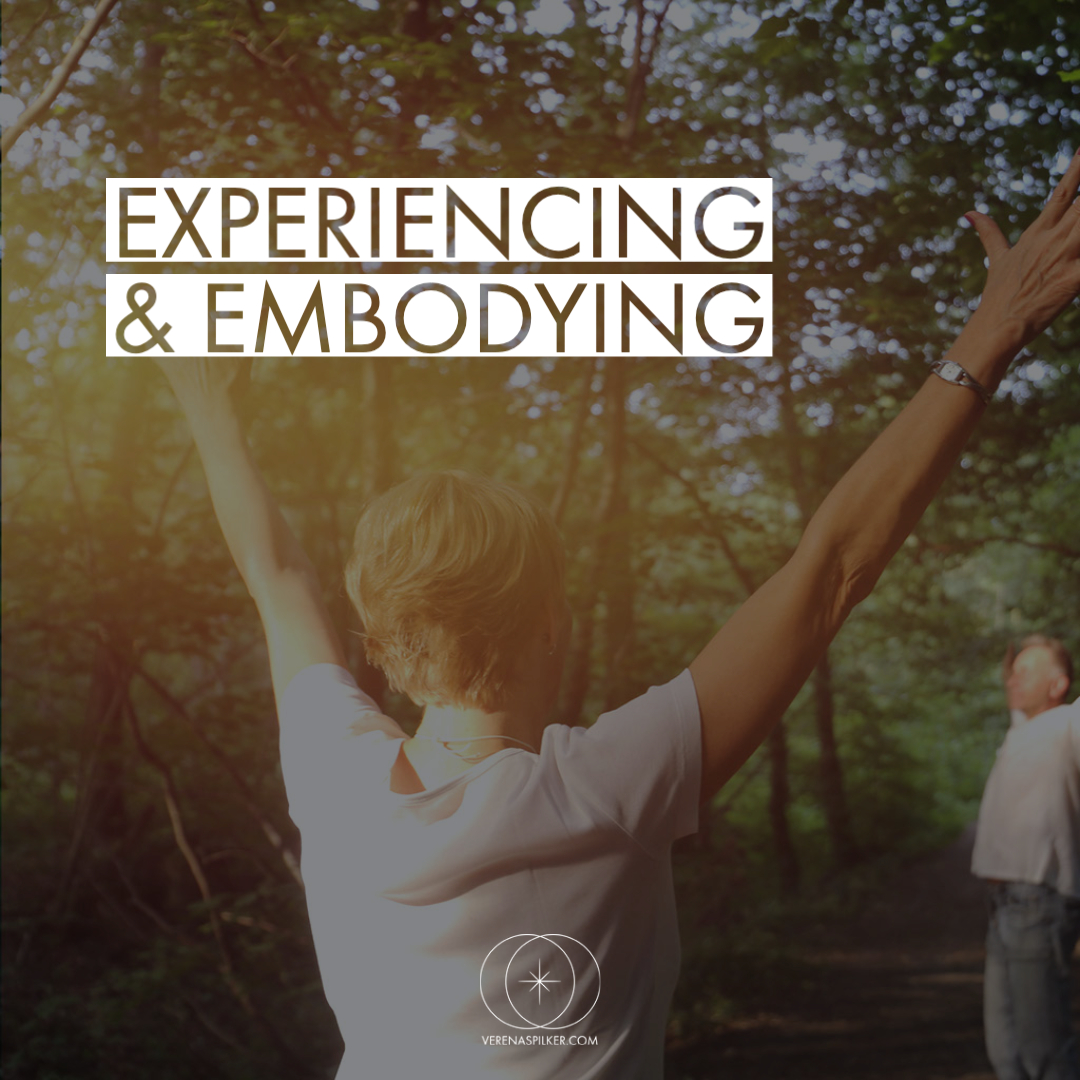 Practices
Where in your body do you feel pain? What does it feel like when somebody is disappointed with you? Or when you are really happy?
We will put what we learn into action and start listening to our bodies more.
With practical exercises and experiments, we will learn to navigate our worlds and lives with much more ease and joy.
Nature can help us with this, and so can dance and movement of all sorts.
It's going to be an exciting year!
Let's get started.
How Can We Overcome Stress?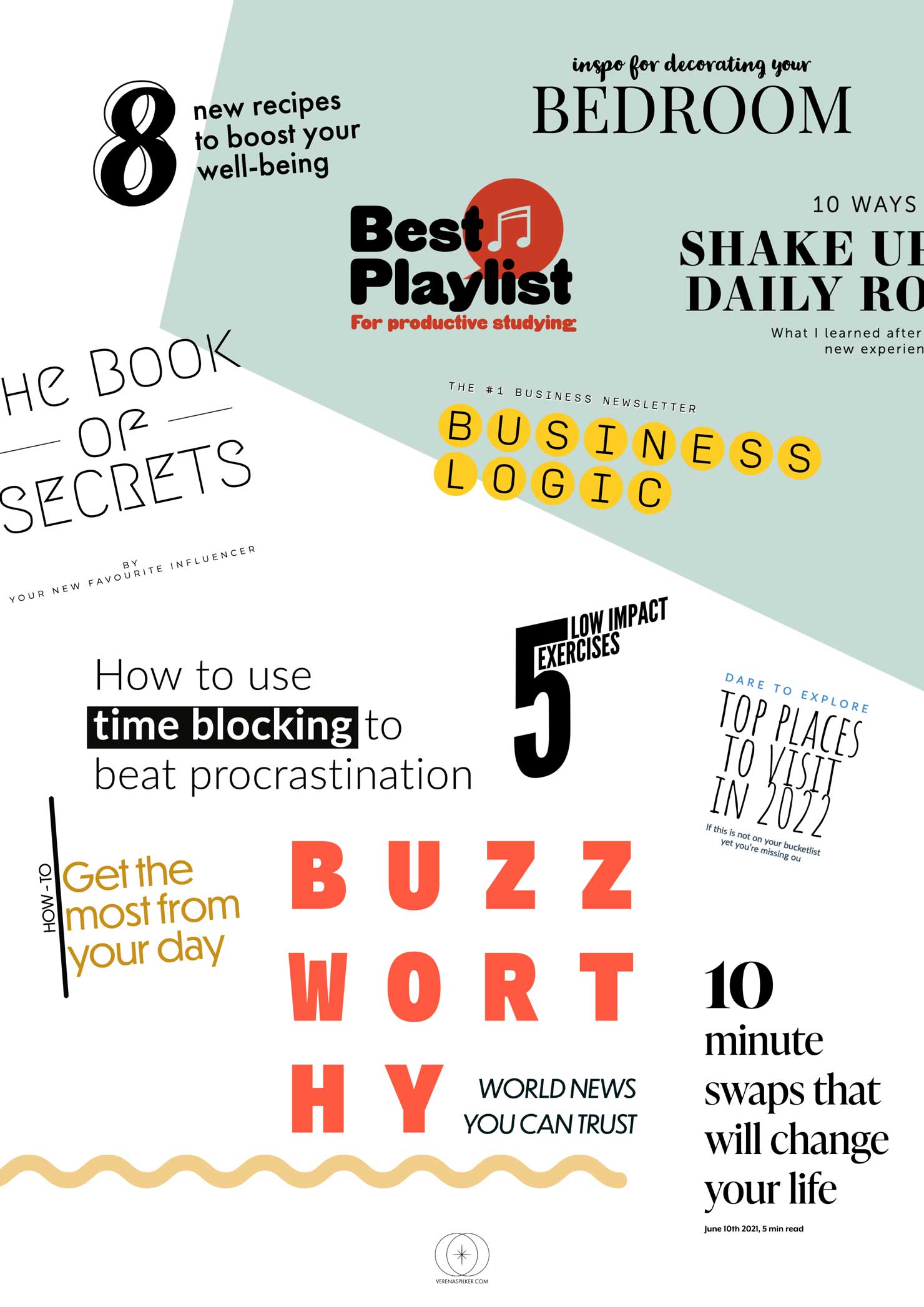 I believe that one of the main reasons why we find it hard to focus on what's important and good for us, is because we've learned to silence our inner voices and instincts.
We are bombarded with new trends and ideas, things to do and not to do, and research will continue to come up with new and better ways to 'improve'- but the question is: What do we really need? And how can we know?

READ MORE
Many of us think that we only need one more course, or one more article, or one more workout to finally have it all figured out.
And I'm well aware that I'm offering you a course with which I'm hoping to present you new ideas and tools to bring more ease and joy and love into your life.
And I love taking courses and learning new things, and reading and new research – there's nothing at all wrong with that.
What's wrong is how we react to it, and that is what I want to help you change with this course.
As I said above (in the about me part), we have to become our own best friend, which is why we have to learn that our well-being comes first.
If we are not stable and grounded, we can't provide stability and ground for anyone else. If we're not happy, we won't find happiness in someone or something else.
Whatever it is we are looking for, we have to find it in ourselves first.
I believe that we have the opportunity to break with generational patterns of making do, self-loathing and blaming others for the situation we are in, or a lack of opportunity.
And while it seems challenging to do this work, it is also extremely rewarding.
If we don't start to be good to ourselves, to relearn to listen to ourselves and what our body needs and our soul longs for, our children will grow up to be just like us, not knowing how to regulate and be still, and we will leave the work to break with generational trauma to them.
By looking at how we live, how to be mindful, how to hear what our soul has to say, by finding connection to ourselves and all life around us, by finding belonging in ourselves and community, by bit by bit starting to live according to our values and needs, we can find stability and a sense of calm that can get us out of feeling stressed and overwhelmed by the world and all that is going on around us.
This is what this programme is about.
It's a bit of an antidote of a course maybe because it's not going to present you with quick fixes or fancy new technology to solve problems for you (which as far as I know does not work), but instead I will ask you to slow down and listen to yourself.
A MAGICAL YEAR will provide you with opportunities to explore your desires and wishes, and to look at where you come from, the story you've been living, the present you've created and experience, and then to imagine what it would feel like if all your needs would be met.
I will then show you how you can take the steps, to create an actionable plan, to make what you long for your new reality.
It's simple really, but it can also be difficult. Because you will have to look at things you've been avoiding and actually practice being with them and yourself with kindness.
To get the best out of the programme, you should be ready to invest an hour or two per week.
If that seems like a lot, that is OK, and to allow for it anyway will be the first achievement of this programme.
Because you deserve to spend at least two hours a week to be with yourself and to get to know yourself better. This will be part of your new practice.
We all need this time to reflect, to decompress and to renew. Not only you yourself, but everyone around you will benefit from that. You'll see.
If you want to live with more ease, love, joy and freedom, you will have to allow for it and create the space to find balance in your life in your own ways.
In A MAGICAL YEAR, you can learn and practice how that may work.
FACEBOOK GROUP
You are invited to join a private Facebook community to meet other participants, get your questions answered, and to dive deeper into related topics. This is an offer, if you're not on Facebook, join the Q&As.
MONTHLY Q&A
Participants will be invited to an intimate Q&A via Zoom once a month and have the opportunity to send in their questions beforehand. Recordings will be made available for those who can't join in person.
Easy access and comfortable delivery
participation
A MAGICAL YEAR consists of 12 online courses.
You can participate from any place as long as you have an internet connection.
Delivery
The course can be booked as a 12-month programme, or as 12 individual courses.
The course content will be delivered directly to your mailbox.
Yours to keep
With the last email of each course, you will also receive the course content as a handy PDF, which includes all worksheets and links to additional video and audio materials.
This way you can revisit the exercises and all materials whenever and wherever you want.
Money-back-Guarantee
Sign up without regrets. If you find out that the course isn't right for you, you'll get a complete refund.
A Magical Year – 12 Month Programme
Secure payment vial PayPal // Credit Card // Invoice // Direct Bank Transfer
12-Month Programme
Limited to 100 participants for only €270 instead of €470..
You save €200.
12-Month Programme
+ 3 private 60-min Coaching Sessions with Verena, to be taken within the 12 months of the programme.
Limited to 4 participants – for €630 instead of €920.
You save €290.
12-Month Programme
+ 6 private 60-min Coaching Sessions with Verena, to be taken within the 12 months of the programme.
Limited to 3 participants – for €930 instead of €1370 .
You save €440.
12-Month Programme
+ 9 private 60-min Coaching Sessions with Verena, to be taken within the 12 months of the programme.
Limited to 2 participants – for €1170 instead of €1820.
You save €650.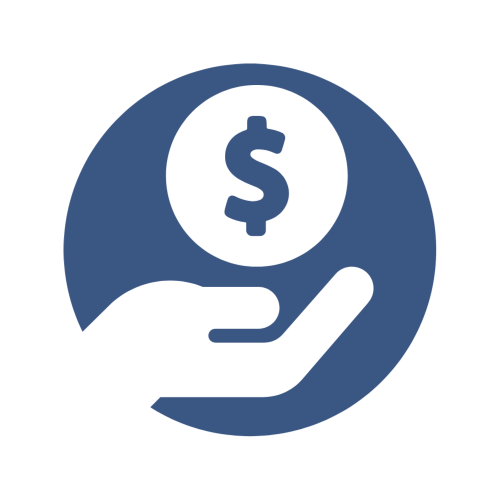 Risk-Free, 100% Money-Back Guarantee
If you don't get exactly what you expect, just e-mail me at mail@verenaspilker.com within 30 days, and I'll refund your money – no questions asked.
"I had a virtual meeting with Verena, and I felt really safe and comfortable opening up about my struggles with Verena.
She is such a good listener and she shared with me a list of practical and efficient tools/solutions to change my mindset and the way I talk to myself. It was eye-opening. I totally recommend talking to her - her expertise can be a precious resource for everyone!" - Francesco
I am at a stage in my life where I can (and want to) make a shift, but struggle envisioning the right direction to take and the action needed. Verena helped me to focus on my desires and what is keeping me stuck. Her approach is sympathetic, calm and down-to earth. It felt like she truly wanted to work with me towards my goals and my wellbeing, through small, concrete steps and kindness. She made me feel more confident, and now the change seems more approachable. – Elena

Verena holds compassion for herself and for me, listens and allows space and treats me as an equal.
She shows up with curiosity & presence, reminds me to listen to what's important to me, suggests simple, manageable practices, giving me concrete things to work with, all in one 60-minute call. Thank you again for this gift! – em

I always admired Verena's ability to bring together people of very diverse backgrounds and give others the space and the freedom to be who they are and to express themselves. It was amazing to watch her transform her life and herself and become much happier in the process. – Corinna

I'm so thankful for the email you sent yesterday about being a conscious digital citizen. 🙂 It really sparked my day and I must have agreed with every word you said […] maybe even more as I am opening up to start presenting my thoughts and work online to wider audiences, it is so important to be concise about adequate behaviour in the digital world and lead by example 😉 Thank you for reminding me of that! 🙂 😉 – Luisa
OUR WORLD NEEDS CHANGE.
Our world needs you.
In your full power.
Start exploring new ways to unleash your full potential.
Why Self-Actualization Coaching? Because your life is precious. Because your life can be easy, filled with love and joy, even if things seem complicated or sad now.
This world is a wonderful place, with so many things to experience, places to see, and wonders to marvel about – but your lifetime is limited. How will you use the time you have left? To enjoy life is not only meant for some. Anyone can do it. Including you, no matter where you are and how you feel right now.
Self-Actualization Coaching with Verena can help you to open up space for what really matters in your life. You will find clarity, confidence, love, freedom and so much more.
Find out how you can Start to Live your Best Life
with Self-Actualization Coaching
book Discovery call
Apply for a free, safe and confidential 30-min zoom meeting to see if working together is a good fit.
set up schedule
If we decide to work together, you can book a package of 3, 6 or 10 sessions and we'll set up a schedule for your needs.
become your best self
Let's overcome old patterns & build new routines - It's challenging & fun and will bring you more clarity, love & freedom.