and to make your life magical! ✨
Growing up, nothing seemed more thrilling than to become independent, to prove our worth through our achievements and then to be able to get the things that, we thought, would make us into someone.
And everything around us supported us to believe that that was what life was about.
But eventually, many of us come to realize that no achievement or thing will ever bring us the happiness and connection we are longing for.
I believe that all we need to be happy is to be able to really be ourselves, to experience life, to grow, to express ourselves, to enjoy each other's presence and to share our gifts with each other.
Once we realize that all we need is ourselves and each other, we can start to invest in ourselves and see that by becoming our best selves, we will not only become happier and more successful in what we do, everyone around us benefits from our new presence as well. We are interdependent and that is great.
Each and every one of us has the power to change our world, not by trying to change the world around us, but by changing ourselves.
To contribute to our world in positive ways without burning out, it is essential to get very clear on who we are and where we want to go, to understand what we need, what our unique gifts are and how we can use that knowledge to bring our puzzle piece into the whole and with that become the best team players, listeners, partners, community members, supporters and general earth inhabitants and live a truly happy, generous and abundant life.
Once we know how to be our best selves, we can live sustainably and contribute wholeheartedly and generously to the world we live in, without draining our resources or feeling like we're missing out on anything important.

When we know how to feel free, how to be loving and curious, how to grow, to dare, to learn and to experience with joy, we can invite others to experience the same.
I can help you to achieve this, with proven tools and simple, yet effective methods to unlearn limitations, (re-)discover your powers and start thriving in your own unique way.
1 Session
How Do you want to live your life?
Why is this important? Because we each have different goals, hopes and dreams for our lives. Let's get clear on yours!
1st Shift
From Shame, Guilt & Other Negative Feelings to Creating Positive Action
Why is this important? Because these feelings limit us in our ability to think clearly and act according to what we believe in and want.
2nd Shift
From Criticizing People and Actions to Understanding and Utilizing Intentions
Why is this important? Because if we don't get to the root of the problem, it is very difficult to change the outcome.
3rd Shift
From Feeling Broken or not enough to Being Whole
Why is this important? Because if we try to fix something that isn't broken, we are distracted from the actual problem.
4th Shift
From Victim Mode to 100% Responsibility (and Power)
Why is this important? Because if we wait for somebody or something else to change our situation, it might never happen. We need to and can take matters into our own hands.
5th Shift
From Fear and Doubt to Love
Why is this important? Because fear and doubt block us, whereas love fuels our thoughts & actions and guides us in the right direction.
6th Shift
From Living to Get By or Get Rich to Serving our Communities
Why is this important? Because we need to break out of the circles of dependency to rise together.
7th Shift
From Making Assumptions to Asking the Right Questions
Why is this important? Because our perspectives are biased and limit ourselves, our vision and with that, our ability to act.
8th Shift
From Imagining to Being
Why is this important? Because everything that matters happens is in the present moment, the rest is just distraction.
9th Shift
From Being Guided to Leading
Why is this important? Because this is your life, you are the only one who can know what's right for you.
10th Shift
From Avoiding the Worst to Expecting the Best
Why is this important? Because our expectations create our outcome.
12th Session
What have you learned and experienced?
Why is this important? Because your life is in your hands. The more conscious you are of what you've learned and how you want to continue, the easier it becomes to meet all your goals and make your dreams come true.
I will do everything in my power to make this a life-changing and magical experience for you. It's up to you to make it count and to let your life be all you ever hoped it could be.

How to work with me ✨
Currently, the best way to work with me directly is by joining the I AM CREATOR School and booking the VIP option as long as places are available.
You also have the option to get the FULL membership and participate in biweekly Group Coaching Sessions.
I will be offering the ten mindset shifts described on this page as 1-to-1 and Group Coaching Sessions in 2024 together with a second level, in which I will guide you to build your dream business.
If you have special needs or wishes and would like to work with me more intensively, book a first session with me, so we can work out a way to do that if I have availabilities.

I'm looking forward to meeting you!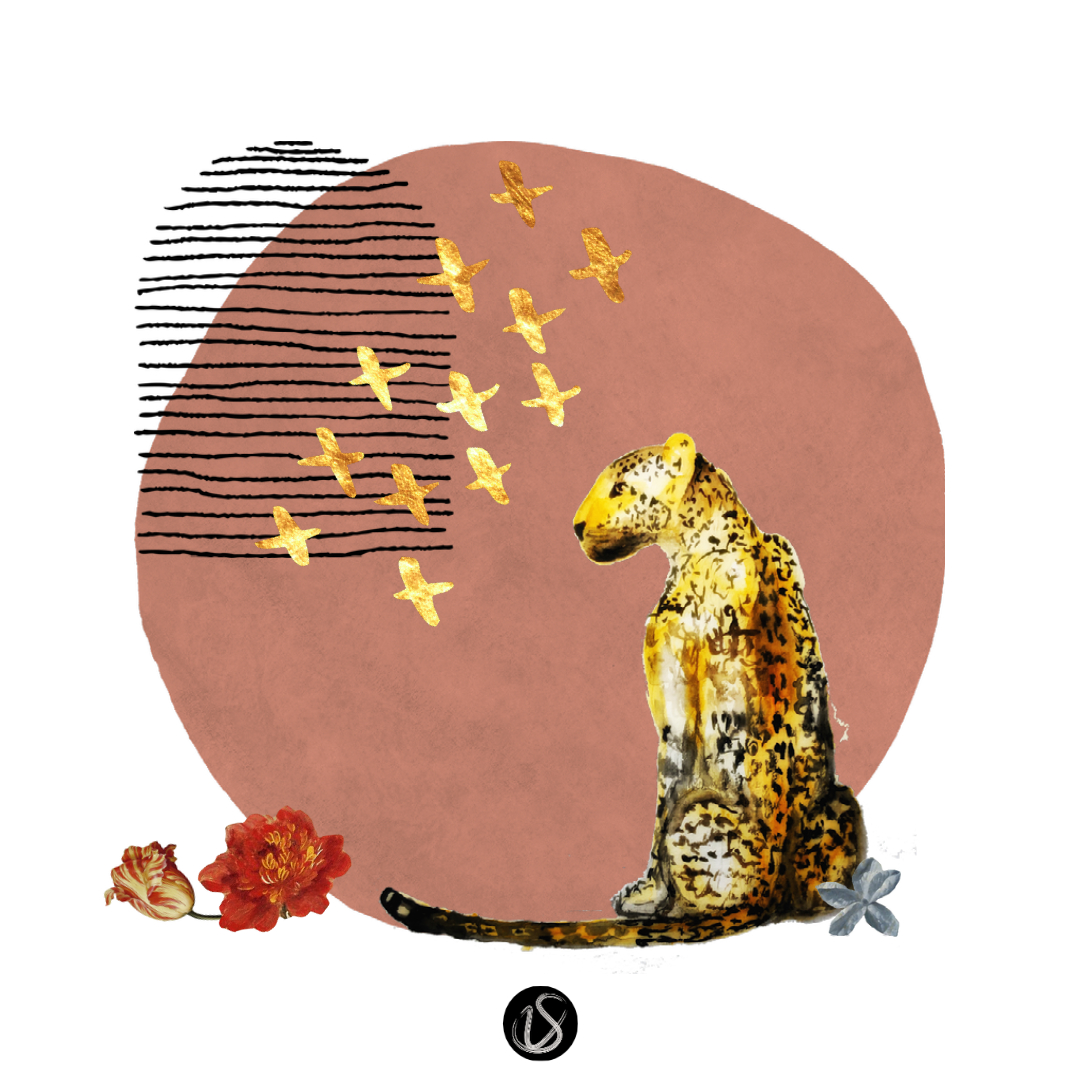 Coaching with me is the fastest way to start creating the life of your dreams.
If we continue to work together, you will get reimbursed for this first meeting.
Get an experiential understanding of how I can help you to become your best and most powerful & joyful self yet as effectively as possible.
I'm looking forward to meeting you and to help you transform your life!
Become the Qu_ing you are meant to be
bring more love & freedom into your life
start designing your dream life
handle stressful situations with ease
learn to listen to & trust your intuition
make the rest of your life the best it can be
– become the YOU, you were always meant to be! ❤️
"I had a virtual meeting with Verena, and I felt really safe and comfortable opening up about my struggles with Verena.
She is such a good listener and she shared with me a list of practical and efficient tools/solutions to change my mindset and the way I talk to myself. It was eye-opening. I totally recommend talking to her - her expertise can be a precious resource for everyone!" - Francesco
I am at a stage in my life where I can (and want to) make a shift, but struggle envisioning the right direction to take and the action needed. Verena helped me to focus on my desires and what is keeping me stuck. Her approach is sympathetic, calm and down-to earth. It felt like she truly wanted to work with me towards my goals and my wellbeing, through small, concrete steps and kindness. She made me feel more confident, and now the change seems more approachable. – Elena

Verena holds compassion for herself and for me, listens and allows space and treats me as an equal.
She shows up with curiosity & presence, reminds me to listen to what's important to me, suggests simple, manageable practices, giving me concrete things to work with, all in one 60-minute call. Thank you again for this gift! – em

I always admired Verena's ability to bring together people of very diverse backgrounds and give others the space and the freedom to be who they are and to express themselves. It was amazing to watch her transform her life and herself and become much happier in the process. – Corinna

I'm so thankful for the email you sent yesterday about being a conscious digital citizen. 🙂 It really sparked my day and I must have agreed with every word you said […] maybe even more as I am opening up to start presenting my thoughts and work online to wider audiences, it is so important to be concise about adequate behaviour in the digital world and lead by example 😉 Thank you for reminding me of that! 🙂 😉 – Luisa
OUR WORLD NEEDS CHANGE.
Our world needs you.
In your full power.
Start exploring new ways to be in this world.
How can you benefit from coaching? Life is precious, and it's a limited period of time we have on this earth, in this form. We can use this time to grow, experience, love, serve and learn.
Each of us gets to choose in every moment how their life is going to continue, but often we don't make the choices we want, but the ones we think are expected from us. And that leads to chaos, unhappiness and confusion because we're not aligned with our inner knowing.
Once we realize that we have the power to choose and change our circumstances, life enters into a more natural flow.
But to get there, we have some unlearning to do. We need to uncover the subconscious believes that keep us stuck, we need to leave our comfort zones and stretch ourselves, and we have to form new habits that serve us better. And that's what I'm here for, I will help you to become joyfully interdependent.
If you would like to work with me as a coach, I can guide you to find new options that are more aligned with your inner knowing, and to learn to trust your inner voice, to clear blockages that have been holding you back and to open up space for what really matters in your life. The best way to work with me this year is by joining the I AM CREATOR School as a VIP member with individual coaching.
On this journey you can find clarity, confidence, love, freedom, connection and so much more.
Ask yourself:
Am I ready to explore what else is possible for me? Am I curious to learn more about myself and my powers?
join us
To start raising your consciousness, guided by me and together with other like-minded explorers.
become
Who you were always meant to be. And start living a generous, free and abundant and joyful life.