To take care of OUR PLANET, we need to learn how to take care of ourselves.
⭐️ Embark with me on a TRANSFORMATIONAL 12-MONTH JOURNEY to overcome anxiety, overwhelm and stress and start living a generous life. ⭐️
Self-Actualization Coaching
for you
To open up space for more love and freedom in your life, leave unhelpful patterns behind, become your best self and reach any goal you set for yourself.
Our world needs you, in your full power.
For Community
Learn how to be yourself with others, overcome social anxieties, and find out what you can do to experience belonging in your community, family and at work.
We need each other & can do so much more together.

for our planet
To take care of OUR PLANET, we need to learn how to take care of ourselves. Your experience on this earth is unique, and so is your role, your calling and your needs. If you start being generous with yourself, you can be so with others.
I'm here, to help you to become the best version of yourself, to live with authenticity, and share your love and unique skills and insights with the world. You are a gift.
book Discovery call
Apply for a free, safe and confidential 30-min zoom meeting to see if working together is a good fit.
set up schedule
If we decide to work together, you can book a package of 3, 6 or 10 sessions and we'll set up a schedule for your needs.
become your best self
Let's overcome old patterns & build new routines - It's challenging & fun and will bring you more clarity, love & freedom.
"I had a virtual meeting with Verena, and I felt really safe and comfortable opening up about my struggles with Verena.
She is such a good listener and she shared with me a list of practical and efficient tools/solutions to change my mindset and the way I talk to myself. It was eye-opening. I totally recommend talking to her - her expertise can be a precious resource for everyone!" - Francesco
I am at a stage in my life where I can (and want to) make a shift, but struggle envisioning the right direction to take and the action needed. Verena helped me to focus on my desires and what is keeping me stuck. Her approach is sympathetic, calm and down-to earth. It felt like she truly wanted to work with me towards my goals and my wellbeing, through small, concrete steps and kindness. She made me feel more confident, and now the change seems more approachable. – Elena

Verena holds compassion for herself and for me, listens and allows space and treats me as an equal.
She shows up with curiosity & presence, reminds me to listen to what's important to me, suggests simple, manageable practices, giving me concrete things to work with, all in one 60-minute call. Thank you again for this gift! – em

I always admired Verena's ability to bring together people of very diverse backgrounds and give others the space and the freedom to be who they are and to express themselves. It was amazing to watch her transform her life and herself and become much happier in the process. – Corinna

I'm so thankful for the email you sent yesterday about being a conscious digital citizen. 🙂 It really sparked my day and I must have agreed with every word you said […] maybe even more as I am opening up to start presenting my thoughts and work online to wider audiences, it is so important to be concise about adequate behaviour in the digital world and lead by example 😉 Thank you for reminding me of that! 🙂 😉 – Luisa
Find out how you can Start to Live your Best Life
with Self-Actualization Coaching
The three Elements of well-being:
Do you experience overwhelm, stress or anxiety and don't really know how to change that? Then you're not alone.

We live in challenging times and over 60% of our physical diseases are caused by our lifestyle, in other words, by us not knowing how to regulate, find grounding and the perspectives we need to calm down and centre ourselves.
Many of us also don't know how to make the necessary and actually pretty easy changes in our day-to-day lives to eat, exercise and rest well so that we can take on new challenges with more ease.
But no worries, if this is you, then I've created a low-cost, yet high-quality opportunity for you to overcome all of these obstacles with one course.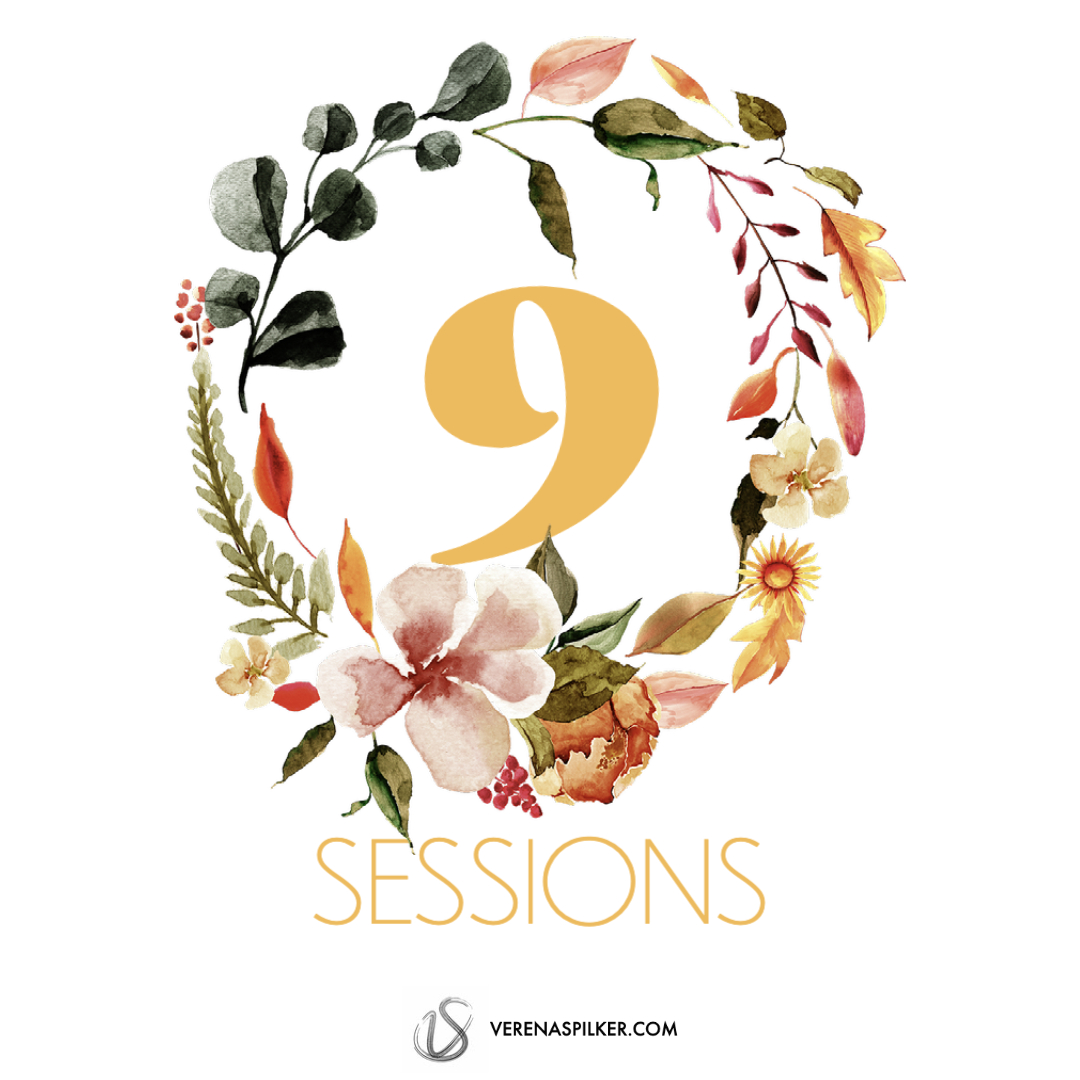 Self-Actualization Coaching is a fantastic, safe and very accessible way to help you figure out and reach your individual goals.
Together, we will create clarity, see what might have been blocking you and find out how you can organize your thoughts and your life in a way so it relieves you from unnecessary responsibilities and stressors and lets you refocus on the things that really matter to you.
Working with archetypes is a wonderful way to get to know ourselves better. Archetypes can be helpful to recognize where we are at in life and to take our actions less personally.
I got inspired to create some illustrations of some of the archetypes, to accompany the work, which you may now buy as posters (PDF) for your home, as well.
Hi, I'm Verena, a coach, author, speaker, explorer, artist, house renovator, dog and plant mum, friend, cook and many other things.
I made this website to inspire you to live your best life as your best self and I'd be delighted to be able to help you get there. Book a call with me, check out the blog or sign up to the free newsletter for free information, or join A MAGICAL YEAR.

Do you think it's time for more love and freedom in your life?
Yes? I thought so.

I might not know where you are at right now and what your specific questions are, but I'd love to find out.
What I do know is, that for most of my life I did not think I would be able to live a life on my own terms, and find happiness, love and freedom doing it.
Instead, I kept up a facade, did what, I thought, was expected of me and secretly dealt with addictions, fear, anger, depression and a lot of confusion and frustration.
It was only when I found the right teachers, methods and tools and understood that I needed to change my beliefs, free myself of other people's opinions and tune into my own inner guidance that I could move beyond confusion and actually be of service in this world, without sacrificing my own well-being.
If you're curious to learn more about how you too can overcome all challenges in your life and contribute to this world fuelled by love – apply for a free, safe and confidential 30-min consultation call to see if working together is a good fit.
I know that you can achieve even greater things in your life, and that you deserve to be happy and to enjoy your life, while also caring for our world and for others.
Our world needs you, in your full power.
You are already whole and perfect. You are a gift. It's time for you to start living with renewed boundaries, self-love and even more energy.
Ready to give it a try?