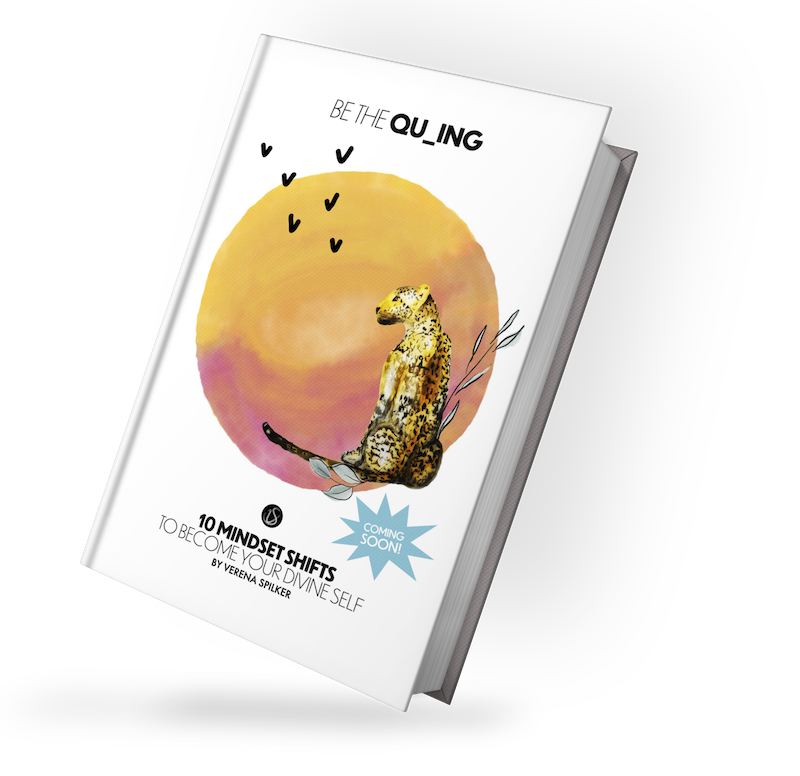 Free Yourself from your Limitations
And start living as
your divine Qu_ing self
Hi, I'm Verena.
I'm a spiritual teacher, self-actualization coach, writer, podcast host, artist and conscious entrepreneur.
It's my purpose to live life fully and my calling to bring more peace and understanding, respect and love into this world.
(If you'd like to find your what your purpose and calling is, you can do that here.)
I live my purpose and my calling by making the tools and techniques available that can help you to heal yourself, liberate yourself from the limitations you've adopted over the course of your life, so you can begin to live as the free, loving, kind, creative and flourishing person you are meant to be – your authentic and perfect self.
If you'd like to start your liberation and have my fullest attention and support, book a FIRST COACHING SESSION with me or join the CREATRIX School to start self-actualizing, today.
I can also create a WHEEL OF COLOURS for you, which gives you insights into your subconscious, and through that you can recognize possible blockages & obstacles and resolve them to bring balance and create a better flow in your life.
Because the more you thrive, the better this world becomes.
Want to know more about me? Visit the ABOUT page.
I'm also the founder of the GENEROUS LIFE MOVEMENT, a community where we can meet, learn from each other & grow together.
This community space includes a SUSTAINABLE BUSINESS DIRECTORY, so you can put your money where your heart is and support other like-minded creatrixes, and/or get your business listed, to reach the community.
Your wheel of Colours
We often spend a large part of our lives trying to figure out exactly what we need, and in some areas of our lives we might struggle a lot to find helpful answers.
Wouldn't it be nice, to have a kind of instruction manual that tells you how you work and what you need in different situations?
The Wheel of Colours can be seen as such an instruction manual.
The Wheel of Colours gives us a glimpse into our subconscious and can thus enable us to analyse our very individual composition, our abilities and needs more precisely than we would be able to do in the conventional way, through talk therapy, or in contact with other people.
With the Wheel of Colours, you now have the unique opportunity to find out things about yourself that might take other people their whole lives to discover.
And you can use that for your personal growth and benefit right away.
It doesn't matter if you'd like to find more clarity in your professional or private life, the Wheel of Colours will reveal to you what you need to know, show you how you tick and what can help you to live your life to the fullest and thus be happy, content, successful and feel loved.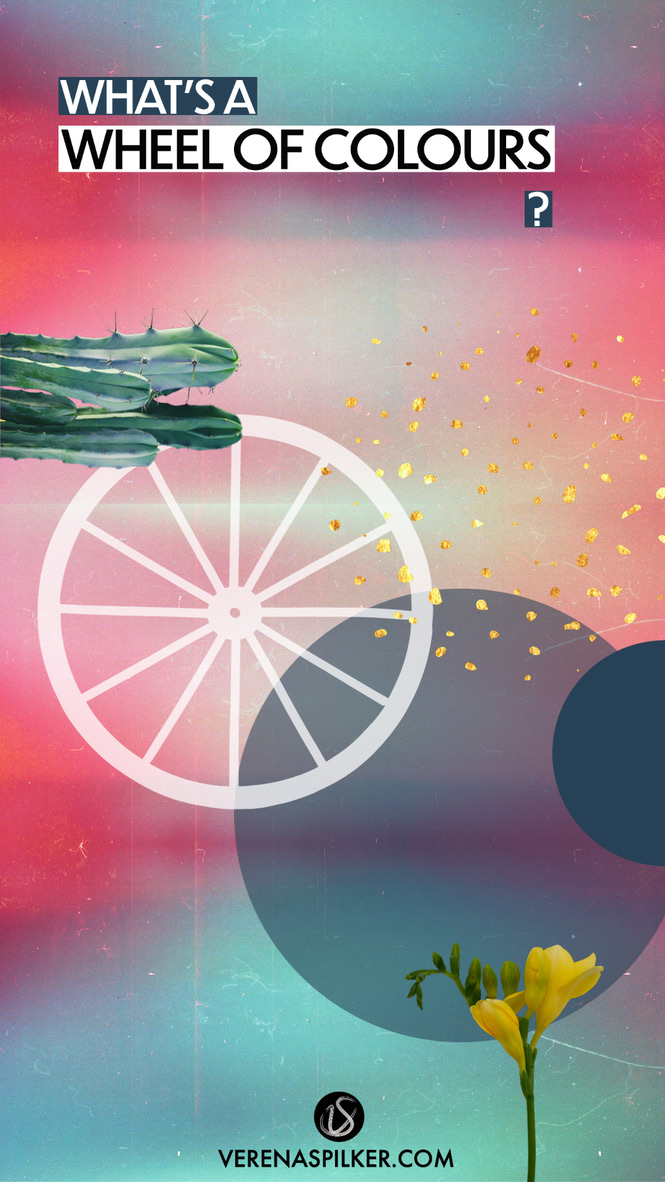 "Having Verena explain my Wheel of Colours to me was a very encouraging experience where I got to look at and appreciate a lot of aspects of my personality.
We talked about my gifts, but also the challenges I face according to my personal distribution of colours.
I particularly enjoyed the practical tips for the different areas of life that pointed me to things I want to work on and pay attention to."

Corinna
"I wasn't aware of the concept of the Wheel of Colours and stumbled upon it accidentally.
At first, I was rather sceptical because I didn't know how the whole process was supposed to work. But the result was amazingly accurate and gave me a lot more insight.
I knew myself quite well before that, but through this experience I was able to deepen my self-reflection even further and today I am putting some things into practice in a practical way.
This new perspective has brought me more clarity."
Maeva
"I find it amazing how coherent the wheel of colours is and how much truth you can find in it, even if what you learn might be difficult.
It's very useful and makes a lot of sense to learn more about yourself this way, if you want to understand yourself better. Very insightful!"

Danina
"Right after I received the wheel, there was a situation where someone asked me what I was thinking and I could just point to the relevant part of the wheel and be understood.
I could never have said that so well and precisely in my own words."
Annemarie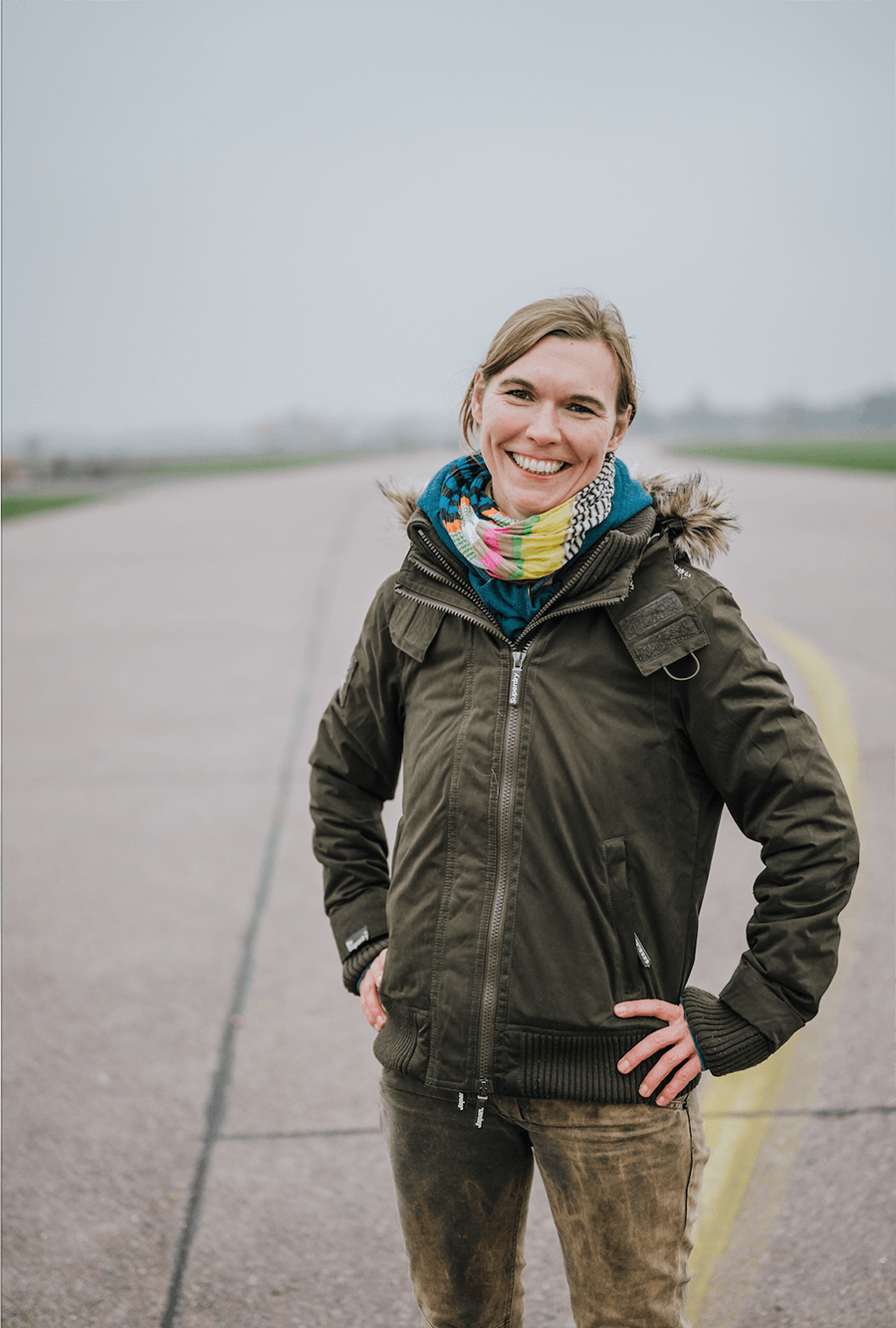 To free yourself from limitations & beliefs which don't serve you and hold you back.
To tap into genius or flow, a state of true knowing, connectedness and creativity, easily.
To experience freedom, purpose and joy in every aspect of your life.
To be open and able to give and receive unconditional love.
To be free of prejudice and judgement, and to forgive easily – so nothing and no one can hold you back.

To live centred in yourself and in your connection to the universe/god/source/life energy.
To know and understand yourself and to communicate your needs, desires and boundaries easily.
To process your feelings so that you have the clarity and freedom to react to any situation in the best possible way, instead of through the lens and limitations of your past experiences.
WOULD YOU LIKE TO learn MORE?
I offer a 12-week Qu_ing Coaching Programme, but I'd also be happy to design a tailor-made coaching programme for you.

The three Elements of well-being: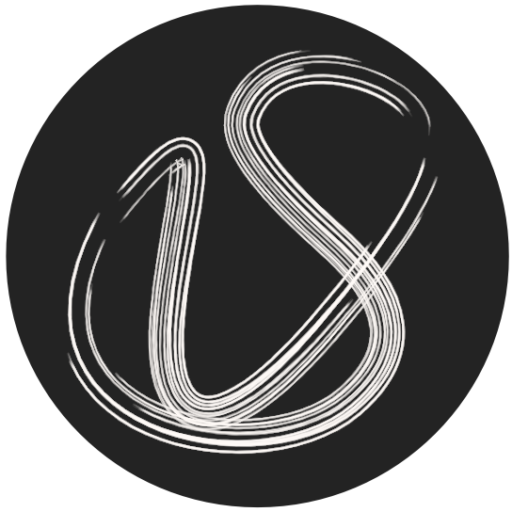 "I had a virtual meeting with Verena, and I felt really safe and comfortable opening up about my struggles with Verena.
She is such a good listener and she shared with me a list of practical and efficient tools/solutions to change my mindset and the way I talk to myself. It was eye-opening. I totally recommend talking to her - her expertise can be a precious resource for everyone!" - Francesco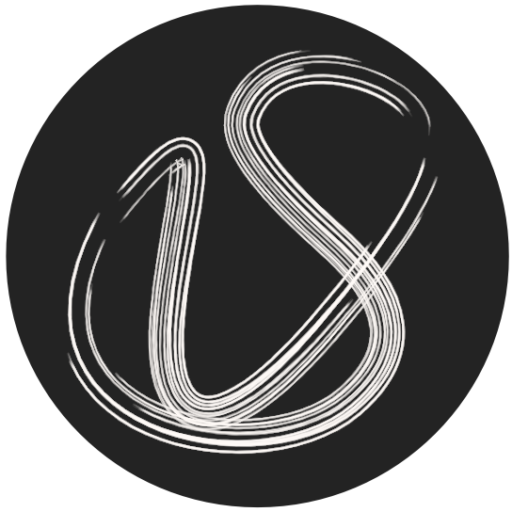 "I am at a stage in my life where I can (and want to) make a shift, but struggle envisioning the right direction to take and the action needed. Verena helped me to focus on my desires and what is keeping me stuck. Her approach is sympathetic, calm and down-to earth. It felt like she truly wanted to work with me towards my goals and my wellbeing, through small, concrete steps and kindness. She made me feel more confident, and now the change seems more approachable." – Elena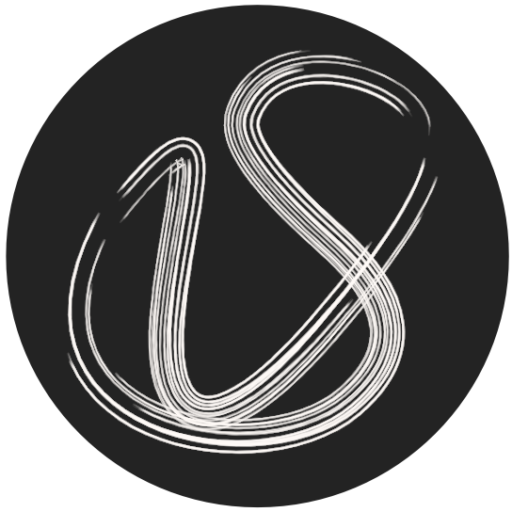 Verena holds compassion for herself and for me, listens and allows space and treats me as an equal.
She shows up with curiosity & presence, reminds me to listen to what's important to me, suggests simple, manageable practices, giving me concrete things to work with, all in one 60-minute call. Thank you again for this gift! – em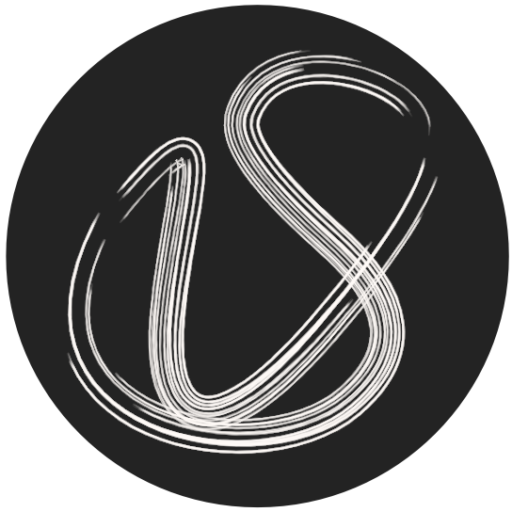 I always admired Verena's ability to bring together people of very diverse backgrounds and give others the space and the freedom to be who they are and to express themselves. It was amazing to watch her transform her life and herself and become much happier in the process. – Corinna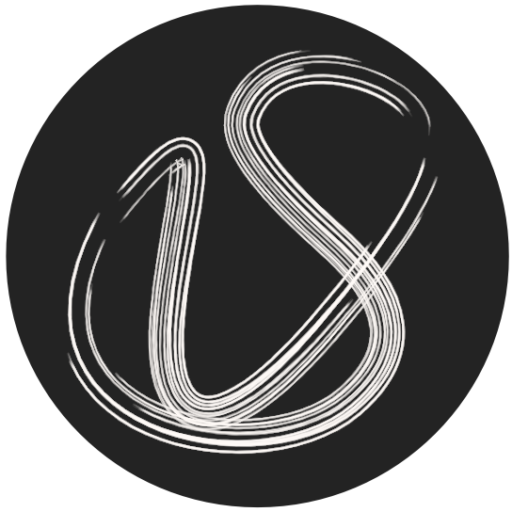 I'm so thankful for the email you sent yesterday about being a conscious digital citizen. 🙂 It really sparked my day and I must have agreed with every word you said […] maybe even more as I am opening up to start presenting my thoughts and work online to wider audiences, it is so important to be concise about adequate behaviour in the digital world and lead by example 😉 Thank you for reminding me of that! 🙂 😉 – Luisa
Join the

I'M a CREATRIX School
Are you a creatrix?

Have you ever felt like you don't quite belong? That you're somewhat different from the rest of the people around you?
That there's a yearning deep down, a knowing, that you are capable of more? That while you know you are talented and can achieve a lot, something is somehow still missing?
Then you are a creatrix. And it's time to start living it.
I, too, felt this way as long as I can remember
And I didn't know what I was missing.
I had friends, a partner, a rewarding job. I was an artist, an activist and created real change.
Yet, I also felt lonely, uncertain, sometimes hopeless and often stressed.
No matter what or how much I did, it never felt completely right or like I had arrived.
Something was always missing.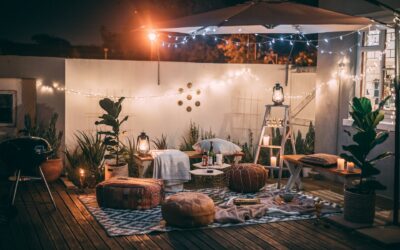 When was the last time that you cooked yourself a fancy dinner? Set the table, put on nice music? Just for yourself?
How easy you find it to do something nice just for yourself, shows how much you actually love and respect yourself.
And to do something nice just for yourself is a great way to practice self-love.
Where do we come from? Today we will look at the Inner Child Archetypes. There are eight different ones: The Magical Child Archetype, the Divine Child Archetype, the Nature Child Archetype, the Curious Child Archetype, the Dependent Child Archetype, the Orphan Child...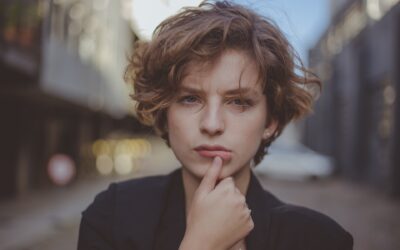 One of the most common obstacles we encounter on our way to living our best life or the life of our dreams is negative thinking.
In this article, I will show you how to overcome this obstacle. To start, take a second to think about…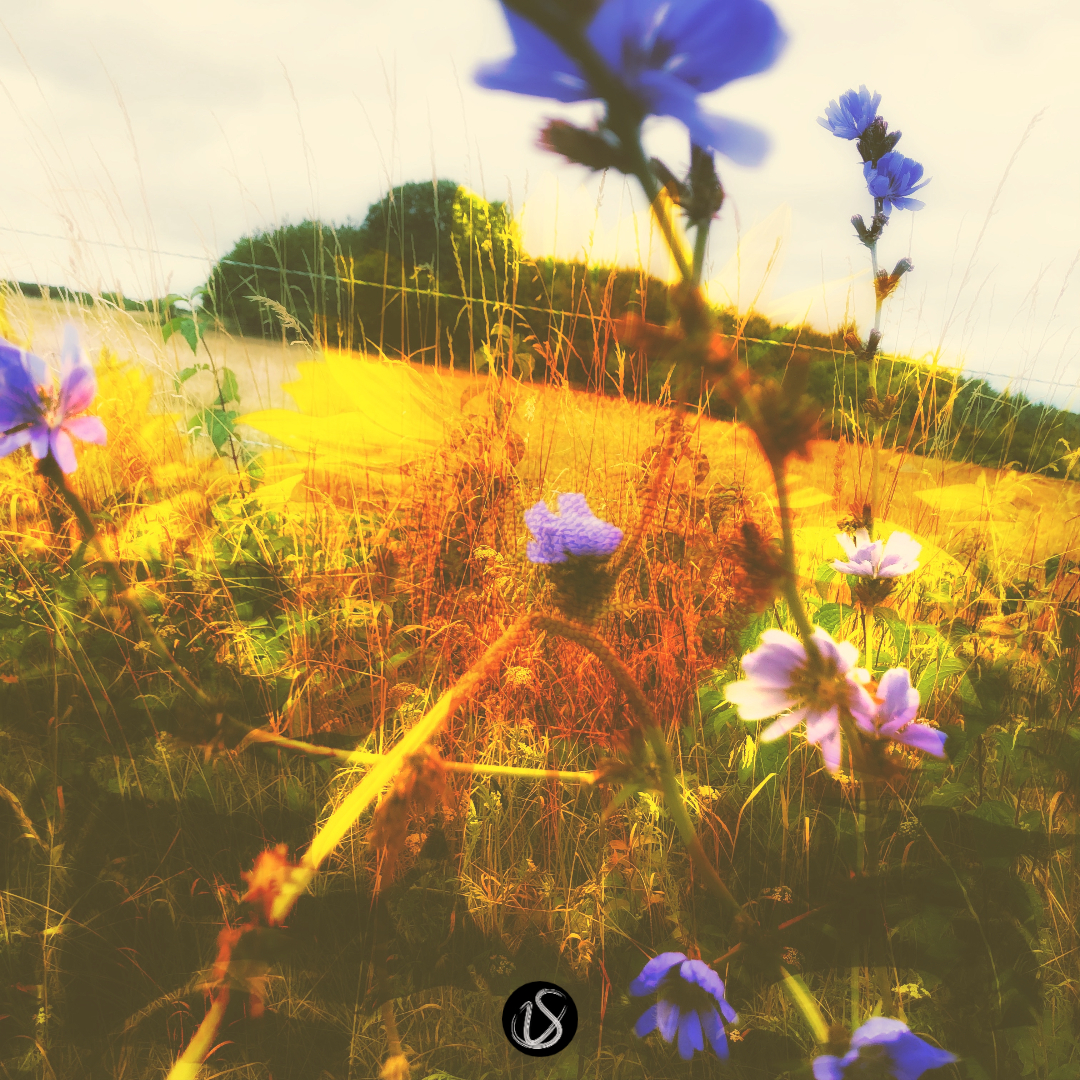 podcast
Listen to first Podcast Episode: Finding Freedom.
on facebook
Join the Facebook Group for inspiration & accountability.
free newsletter
Be the first to know about upcoming events & offers.
creatrix school
Bring clarity, love, confidence and abundance into your life.

sustainable business directory
Shopping consciously is easy now.

OUR WORLD NEEDS CHANGE.
Our world needs you.
In your full power.
Start exploring new ways to be in this world.
Are you ready to let go of what's been holding you back?
Are you ready to live a joyful, brave, explorative, creative, fulfilling and successful life?
Are you ready to discover what it feels like to be free?
What it feels like to be free to be who you are?
To discover all that you are?