You can always count on love
I've just been listening to an interview with Sharon Salzberg on the Sounds True podcast (listen here). Actually, I've just pressed pause in the middle of it, to write this.
In the interview, she is talking about her latest book Real Change: Mindfulness to Heal Ourselves and the World, which she finished before the pandemic in 2020 and then wrote a preface to, to put it into the new context of the circumstances that no one was expecting, when she originally wrote the book.
Reflecting on what to write, she said this: "If we are going to look for something intact in this world, that is not broken by all these changing circumstances, it will be something about love and our ability to love. It's a potential we have in any situation."
And I find this so incredibly profound, and beautiful.
We are in such uncertain times and we invest so much into stabilizing ourselves with external factors. But what do we really invest in ourselves? Love is a potential we have in ANY situation. We can always count on love. It's so worth investing in our ability to give and receive love without holding back.
It is, and always has been, my dream to find ways to live together, that respect our resources and are supportive, including finding beauty and richness in our differences, valuing and protecting vulnerability and thereby allowing each other to live freely.
In the last two years of the pandemic, we learned to live with so much less. Fewer activities, fewer opportunities, viewer distractions. Which is why it is and has been so hard for so many people, me included, at times.
I suppose 99% percent of the time that we, as adults, are awake, we distract ourselves from ourselves. With chores, meeting people, what we need to buy, gardening, sports, driving, talking, picking things up, keeping up to date, imagining who or how we'd like to be, taking care of others and so on.
I remember this quote that said: "If you can't find the time to meditate for ten minutes, meditate for an hour." Hearing it for the first time, at a time, when I found it extremely difficult to allow myself to meditate for ten minutes, I honestly just wanted to know how.
But that is precisely the point. At that time, I found it hard to allow myself to meditate. I knew it was good for me, but I felt bad to allow myself something good – because, subconsciously – I didn't think I deserved it. Because I did not fulfil any number of criteria, of how I thought I needed to be.
I feel extremely grateful that I have had the opportunity and chose to take it – to move to the countryside last year, including the decision to be in a house by myself (with my two lovely dogs), in a place where I did not know anyone, with all my friends and family a pretty big distance away.
At times, I struggled to be by myself, but I struggled through it and let everything that needed to surface, surface. There was a lot of crying, a lot of facing demons, but also so much new joy and an entirely new sense of freedom and power and the release and allowing for love.
Freeing myself from outside expectations, and accepting myself fully, were probably the most profound changes to my life I know.
So often we think of freedom, as the ability to have or do everything we want. To have access to friends, to shops, to other facilities, to travel, to new impressions. But what if the real freedom lies in the way we react to any situation?
I've written about freedom elsewhere, I have interviewed around 50 people to ask what freedom meant to them (listen to podcast here), and looked through concepts of freedom in philosophy and different religions.
But the only definition that really makes sense to me, comes from Buddhism. It is to find freedom it that moment between when something happens and our reaction. And in that second there is ALWAYS THE POTENTIAL TO REACT WITH LOVE.
So, when we look for things to hold us, something that we can always count on to be there for us, with us, this is what we have: Love and the freedom to choose it.
Thank you, Sharon and Tami, for this wonderful reminder!
This might also be interesting for you
Some years ago, a friend gave me a pair of Toms shoes because they didn't fit her right. And I've...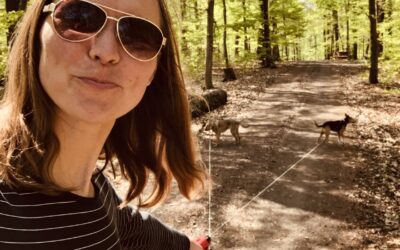 It's quite funny to think that it's only been a year since I moved to my current home. It's 8:30...
Why be a force for good? – As women, we have always had to use all our strength to be recognized for what is inside of us. Just by being ourselves, we have developed many superpowers that can benefit us in the current challenges.
At this point, we all have to rethink our world if we want to preserve it. And for that, we need you more than ever – as a force for good.
Do you want the rest of your life to start today?
To start living your best life isn't as hard as it might seem. By tweaking just a couple of things in your life, change can unfold and open up new opportunities.
You'll develop a strong connection to your inner guidance so that you become able to tap into your full potential. Can you do that yet? If not, apply for a free call to start your journey and to become part of a community that will make this world a better place!
Coaching-sessions
Sessions take place online via Zoom, so all you need is a computer or mobile phone and internet access.
safe &confidential
Before the sessions starts, you'll sign a coaching contract so we can come to an agreement on responsibilities and boundaries.
Recordings & Materials
Sessions can be recorded for review at a later point. If relevant, I will provide PDFs and other resources to support your journey to reaching your full potential.