Love
"But many of us seek community solely to escape the fear of being alone. Knowing how to be solitary is central to the art of loving. When we can be alone, we can be with others without using them as a means of escape."
― Bell Hooks, All About Love: New Visions
Any situation, any experience gets better if you choose to see and meet it with love. But choosing love is not always easy.
On this page, you find some inspiration when it comes to love in Partnerships, your Lineage (family) and Community and of course as Self-Love.
You are also invited to join A MAGICAL YEAR to explore these topics more thoroughly, or to book a coaching session with me.
Self-Love
Most people have such a hard time to love themselves. Why is that? Because most of us have never experienced unconditional love. But that doesn't mean that it doesn't exist. You are loved. I love you, the universe loves you and believe me, you have every reason to love yourself! If you struggle with self-love and would like some assistance in how to (re)discover it – write me.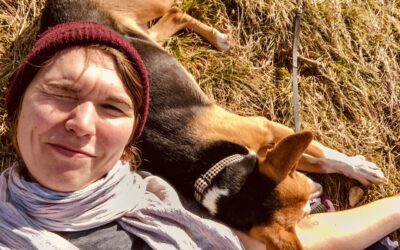 It is, and always has been, my dream to find ways to live together, that respect our resources and are supportive, including finding beauty and richness in our differences, valuing and protecting vulnerability and thereby allowing each other to live freely.
In the last two years of the pandemic, we learned to live with so much less. Fewer activities, fewer opportunities, viewer distractions. Which is why it is …
Partnerships
Partnerships have a very special quality – they can give us a feeling of safety, but they can also limit us. Regardless of whether you are in one or more relationships, want to open up to a new relationship or are happy by yourself – it is important to know yourself and your needs, to be able to talk about them and to know how to fulfil your wishes and how to free yourself from codependencies. If you could use some assistance in figuring out where you cross the line from happy interdependence to limiting codependence, write me.
No Results Found
The page you requested could not be found. Try refining your search, or use the navigation above to locate the post.
Lineage/Family
It's quite funny sometimes to think about how complicated we make it to interact and communicate with each other. Once upon a time, the first humans evolved, somewhere on the land that we now call Africa. Since then we've been spreading all around the globe, continents divided and changed shape, yet we are all family. The human family. Obviously, we grow up closer to some people than to others, we recognize our own faces in those who came directly before or after us, we share habits, routines, experiences and it's wonderful to watch someone grow and change and blossom. It's also wonderful to have the opportunity to know someone all their life. Yet for many, family also means misunderstandings, hurt feelings, secrets, shame. How can we rethink family-life? How can we strengthen our connections, talk about our needs and wishes, and grow together? If you would like to untangle some family twists, write me.
No Results Found
The page you requested could not be found. Try refining your search, or use the navigation above to locate the post.
Community
Our community is our present and our future. For too long have we been focusing on ourselves as individuals or our core families. It's wonderful to see more and more community gardens and projects emerge. Studies about longevity show, that being part of an active (physical, not online) community actually prolongs your life. And it's the perfect way to practice what we learn. What are you doing to have a positive impact on your community? If you don't really feel like you have community yet, start feeling around what you might be interested in and where you could find yours! For help with finding community, write me!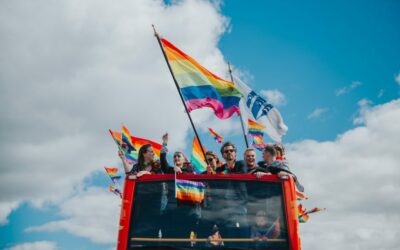 "Just be yourselves, there's no better way to live your life."
Meet Eva Jóa, one of the organizers of Reykjavik Pride.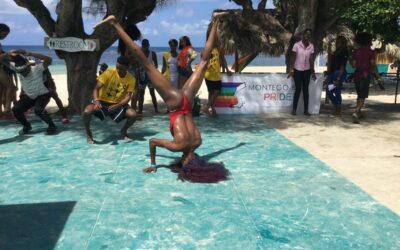 "This is a global struggle and until we are all free, then none of us are free. While acknowledging that there is still work to do in the global north, which must be attended to, we need to get involved in any way that we can to assist those countries who are still lagging far behind. This starts with contacting these groups and asking what help they need. We in the global south need support, not salvation, from our global north LGBT allies."
Meet Maurice Tomlinson, the founder of Montego Bay Pride.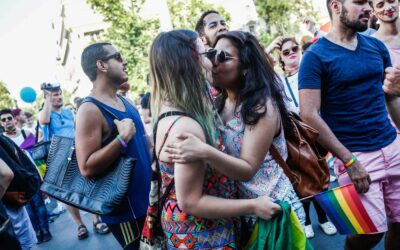 "Stand up for each other! Be patient, don't expect yourselves to change the world in one day. Show solidarity, support other oppressed groups and listen to their voices. Focus on the things in common instead of fighting over ideological differences. Take care of yourselves and watch out for your peers."
Meet Viktória Radványi, one of the organizers of Budapest Pride.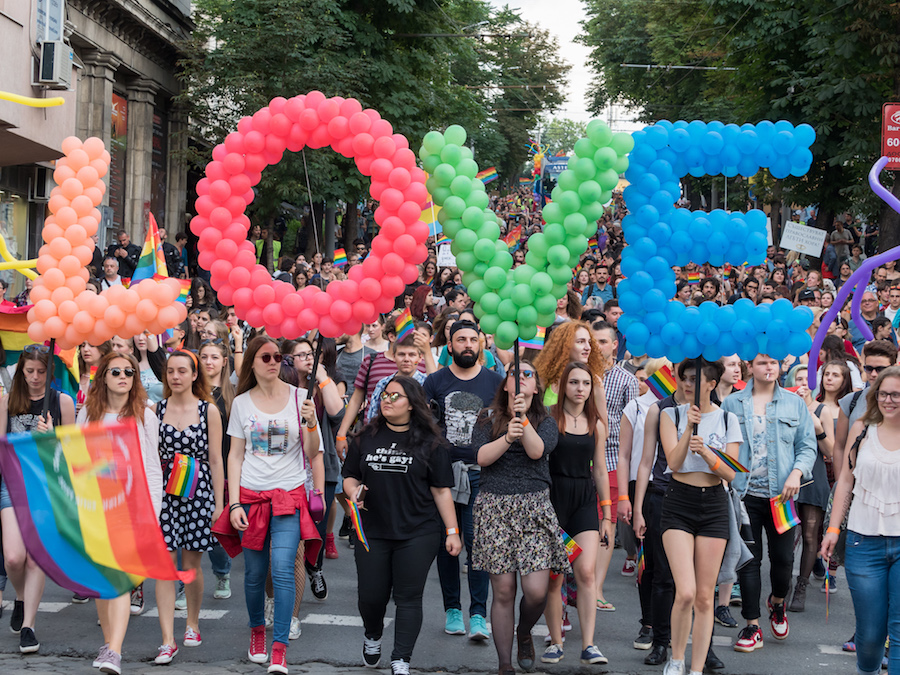 Everyone can do something in their everyday life to bring up the change. I am talking here about liberation of LGBTIQ people from near and far.
Meet Radoslav Stoyanov, one of the organizers of Sofia Pride.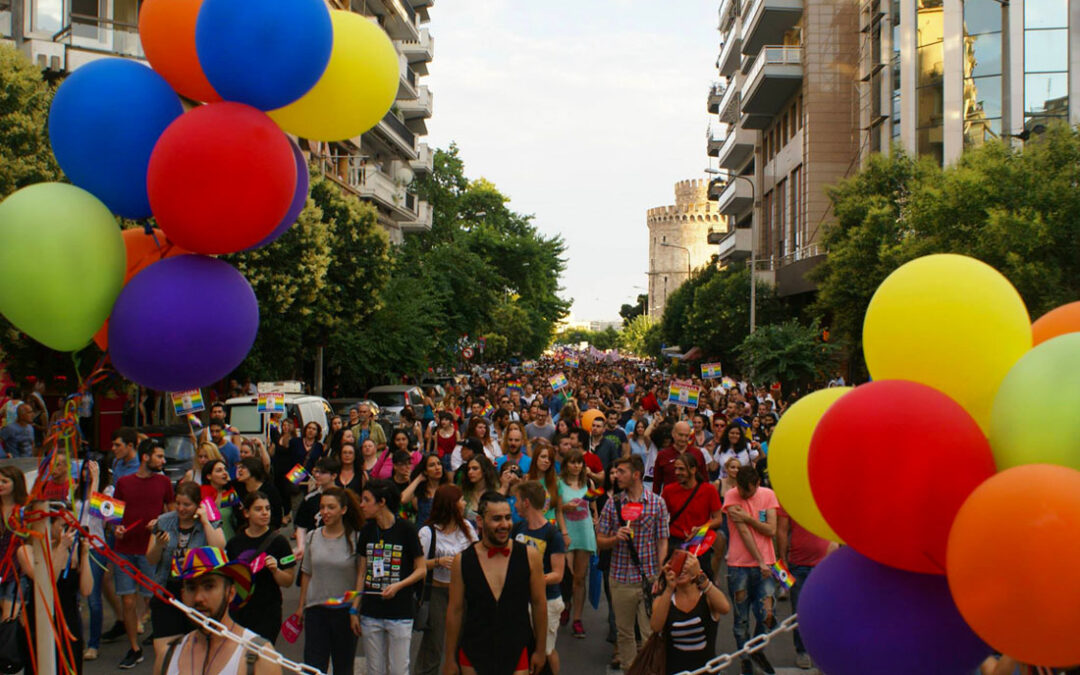 Never give up, it gets better and better! Meet Thanos Vlachogiannis, one of the organizers of Thessaloniki Pride.
Pride events are important because they bring visibility that reduces homophobia and transphobia and combats the negative stereotypes still LGBTQI people suffer from.

OUR WORLD NEEDS CHANGE.
Our world needs you.
In your full power.
Start exploring new ways to unleash your full potential.
Why Self-Actualization Coaching? Because your life is precious. Because your life can be easy, filled with love and joy, even if things seem complicated or sad now.
This world is a wonderful place, with so many things to experience, places to see, and wonders to marvel about – but your lifetime is limited. How will you use the time you have left? To enjoy life is not only meant for some. Anyone can do it. Including you, no matter where you are and how you feel right now.
Self-Actualization Coaching with Verena can help you to open up space for what really matters in your life. You will find clarity, confidence, love, freedom and so much more.
Discovery call
Apply for a free, safe and confidential 30-min zoom meeting to see if working together is a good fit.
choose a package
After you've booked your coaching package we will set up a coaching schedule for your best growing experience.
start your journey
- to unleash your full potential. So that you can flourish & we can create a better world together.