Meet Thanos Vlachogiannis, one of the organizers of Thessaloniki Pride.
On June 28th, 1969 the Stonewall Riots kicked off a larger gay rights movement in the USA.
In 1970, the first gay pride marches took place in New York, Los Angeles, San Francisco and Chicago – today pride parades are taking place all around the world.
In 2018, I wanted to know who the people organizing today's pride parades are, what the marches mean to them, and met wonderfully powerful, loving and kind people from places, which might not be the first ones that come to mind, when we think of queer love.
See all Faces of Pride.
Thanos Vlachgiannis – Thessaloniki Pride
What's your name and age? Thanos Vlachogiannis, 37 y.o.
Since when have you been involved with Thessaloniki Pride? Since 2012, I'm a founding member.
Why do you think Prides are important? Pride events are important because they bring visibility that reduces homophobia and transphobia and combats the negative stereotypes still LGBTQI people suffer from. In many countries like Greece, Prides are used as a lever to promote LGBTI rights and satisfy the institutional claims of the LGBTQI community by addressing the governments and exerting pressure on politicians. Above all, Prides empower and give a huge boost to the self-confidence of LGBTI people, while they provide a safe space for them for self-expression.
What is one (or two) remarkable thing(s) that has/have happened at Thessaloniki Pride? I think the most remarkable thing is the decision of the European Pride Organisers Association to appoint Thessaloniki Pride to host EuroPride 2020.
What do you do when you're not organizing Thessaloniki Pride? In those very few moments, I try to eat well and exercise. 🙂
What's one of your favourite pastimes? I cannot have a favourite one. Every Pride event is filled with so many emotions by so many personal stories from people that reach out to us telling us how much Pride has changed their lives.
Is there something you would like to say to the rest of the LGBT+ community?
Never give up, it gets better and better!
Follow Thessaloniki Pride:
Website | Facebook | Instagram | Twitter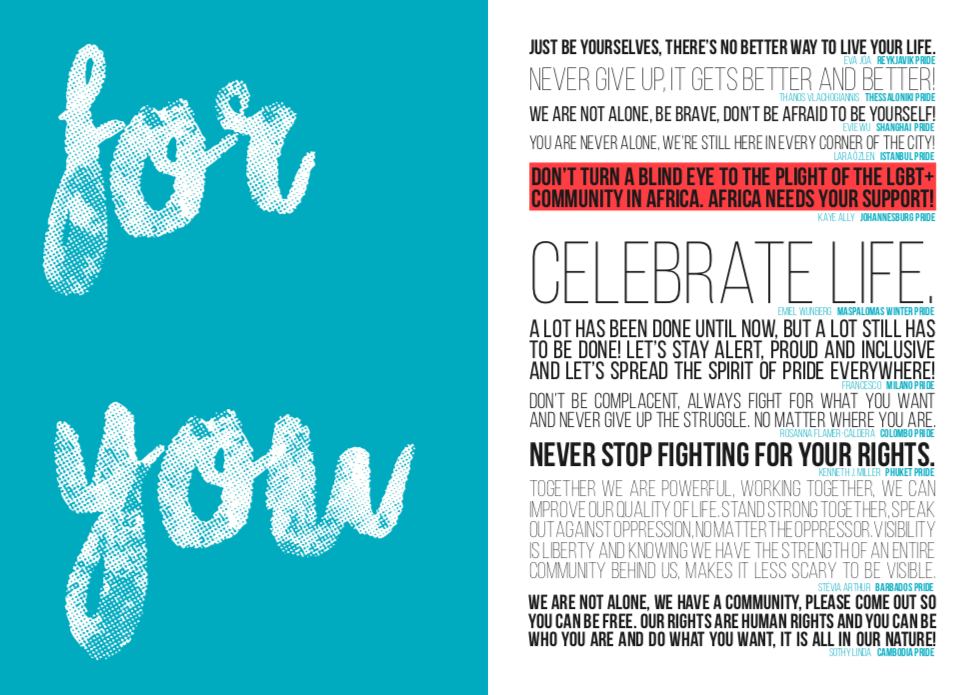 Not different, just love
Could you do with a bit more clarity, and love, when it comes to dealing with our emotions, expectations and responsibilities, around coming out, living as a LGBTIQ+ person and when it comes to our families and love in general?
READ THIS
This might also be interesting for you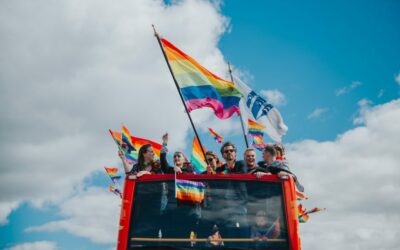 "Just be yourselves, there's no better way to live your life."
Meet Eva Jóa, one of the organizers of Reykjavik Pride.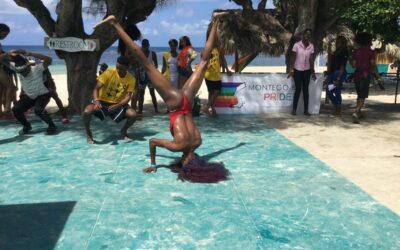 "This is a global struggle and until we are all free, then none of us are free. While acknowledging that there is still work to do in the global north, which must be attended to, we need to get involved in any way that we can to assist those countries who are still lagging far behind. This starts with contacting these groups and asking what help they need. We in the global south need support, not salvation, from our global north LGBT allies."
Meet Maurice Tomlinson, the founder of Montego Bay Pride.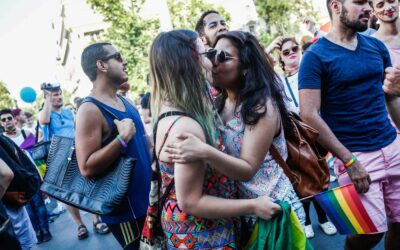 "Stand up for each other! Be patient, don't expect yourselves to change the world in one day. Show solidarity, support other oppressed groups and listen to their voices. Focus on the things in common instead of fighting over ideological differences. Take care of yourselves and watch out for your peers."
Meet Viktória Radványi, one of the organizers of Budapest Pride.
Do you want the rest of your life to start today?
To start living your best life isn't as hard as it might seem. By tweaking just a couple of things in your life, change can unfold and open up new opportunities.
You'll develop a stronger connection to your inner guidance, and I'll show you how you can create more space for love and freedom in your life.
Apply for a free call to start your journey.
Together, we can make the impossible possible!
Coaching-sessions
Sessions take place online or via zoom, no matter where you are. All you need is a computer or mobile device with internet connection.
safe &confidential
Before the sessions starts, you'll sign a coaching contract so we can come to an agreement on responsibilities and boundaries.
Recordings & Materials
Sessions can be recorded for review at a later point. If relevant, I will provide PDFs and other resources to support your journey to reaching your full potential.