Another very easy recipe – this time for inexpensive shampoo bars.
Like the D.I.Y. deodorant, this incredibly easy to make, mostly with household ingredients, and makes for very soft hair.
There are a couple of versions with different oils you may try. I've so far only used coconut oil and I love it.
Simply mix all ingredients, press into forms, wait for 24 hours and use.
Instead of coconut oil, you can also use cacao butter or shea butter.
You may add some essential oils too, if you like (just check before that you're not allergic).
Lavender is good if you have dry hair, lemon for blonde hair, camomile for an itchy scalp, rosemary for greasy hair – but you may also just choose one that you like the smell of 🙂
INGREDIENTS SHAMPOO BARS:
20g coconut oil
50g starch
50g SLSA (Sodium Lauryl Sulfoacetate) or SCI (Sodium Cocoyl Isethionate)
Instructions:
Melt coconut oil
Mix SLSA and starch. Put on a mask, to avoid breathing in the soap powder.
Add coconut oil and mix all ingredients with your hands.
Add essential oils if you like.
Press into (silicone) forms and let rest for at least 24 hours.
Enjoy your new shampoo bars!
Here are some pictures from the last time I made the shampoo bars.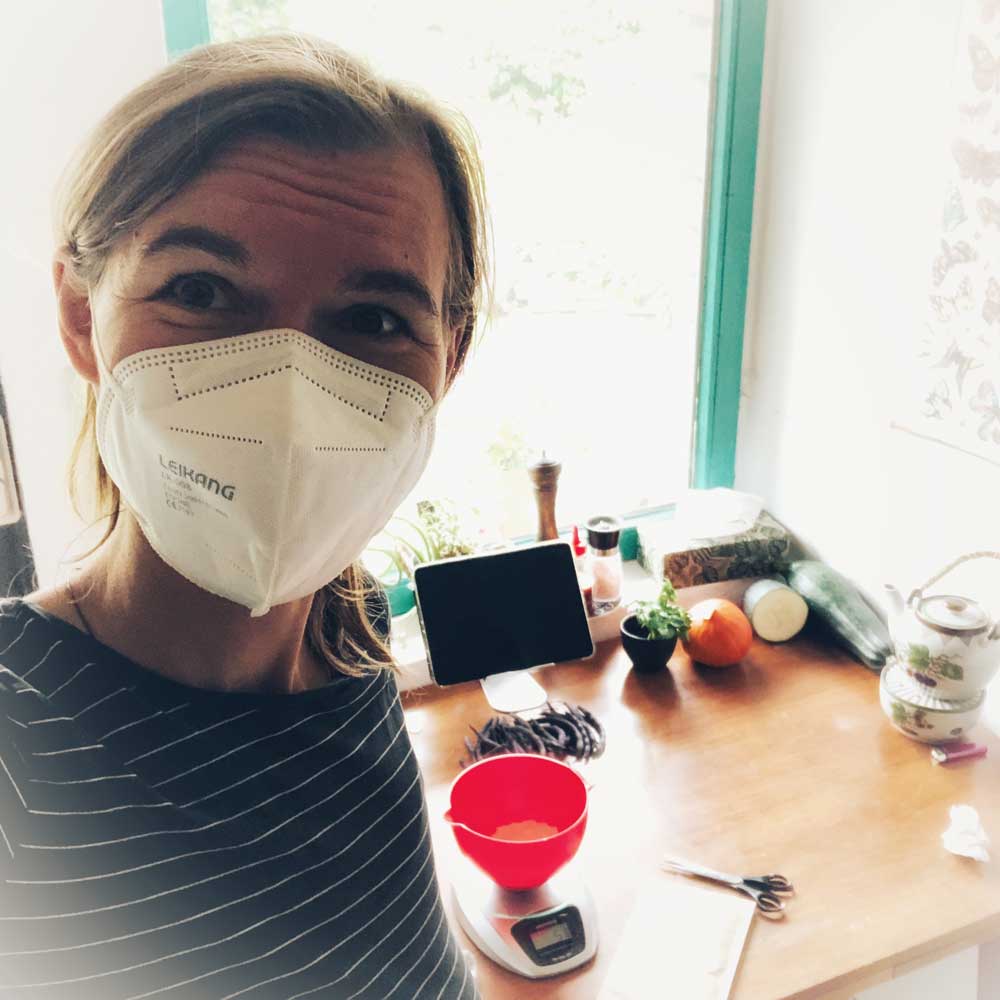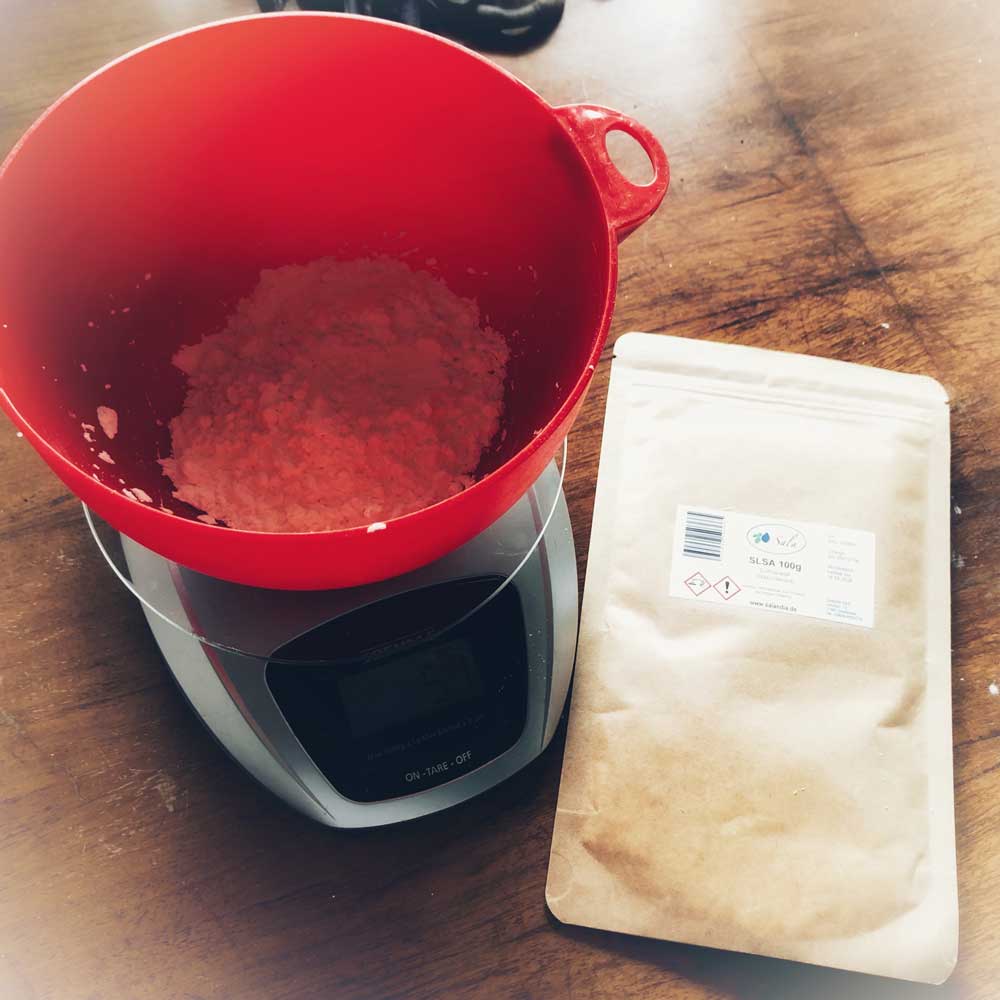 In the I AM CREATOR School we are not only looking at mindset shifts that help us become our best selves and find more clarity, creativity, confidence and calm, we also invited new rituals and practices or DIY projects like this into our lives to promote our overall wellbeing.
Are you curious to learn more? Click here.
Did you try this? Share your experience below if you like.