Meet Czeslaw Walek, one of the organizers of Prague Pride.
On June 28th, 1969 the Stonewall Riots kicked off a larger gay rights movement in the USA.
In 1970, the first gay pride marches took place in New York, Los Angeles, San Francisco and Chicago – today pride parades are taking place all around the world.
In 2018, I wanted to know who the people organizing today's pride parades are, what the marches mean to them, and met wonderfully powerful, loving and kind people from places, which might not be the first ones that come to mind, when we think of queer love.
See all Faces of Pride.
What's your name and age?
My name is Czeslaw Walek and I am 43 years old.
Since when have you been involved with Prague Pride?
Since 2011 when Prague Pride was established. I am the Chairman of the organization.
Why do you think Prague Pride is important?
It gives an opportunity to gays and lesbians to be truly themselves once a year. They can feel that the city belongs to them as well. Pride is important because we open pressing issues for LGBT community in front of general public, often introducing them to LGBT community and individuals. It is also important because general public can see us as human beings same as them. We bring tourists to Prague (30% of our attendance) who see that Prague is lovely, open and vibrant city respectful to LGBT community.
What is one (or two) remarkable thing(s) that has/have happened at Prague Pride?
Every day during this week is remarkable – opening ceremony and rainbow lightening of landmark buildings in the city, Pride Voices talk show with incredible stories of people who fight for LGBT rights around the world, and of course the awesome parade where everyone joins in celebration of love and life surrounded by the beautiful sceneries of Prague.
It's a fairytale, every year we have over 30 000 people in the parade.
What do you do when you are not organizing Prague Pride?
The summer festival is not the only activity of Prague Pride organization. We run several programs throughout the whole year.
So, my schedule is always full even after the Pride is over – fighting for marriage equality in the Czech Republic, educating kids in schools about homophobic bullying, talking to employers about LGBT workplace diversity, preparing AIDS run in May… and that goes on and on until next Pride 🙂
What do you like to do in your free time?
Jogging, travelling and spending this little spare time with my hubby. He is Dutch so we got married in the Netherlands. Sadly, the Czech state doesn't recognize us as a married couple.
Is there something you would like to say to the rest of the LGBT+ community?
Come to Prague and support us by visiting Prague Pride. We aspire to be the first Eastern European country to legalize equal marriage, and we need your help.
Follow Prague Pride:
Website | Instagram | Twitter | Facebook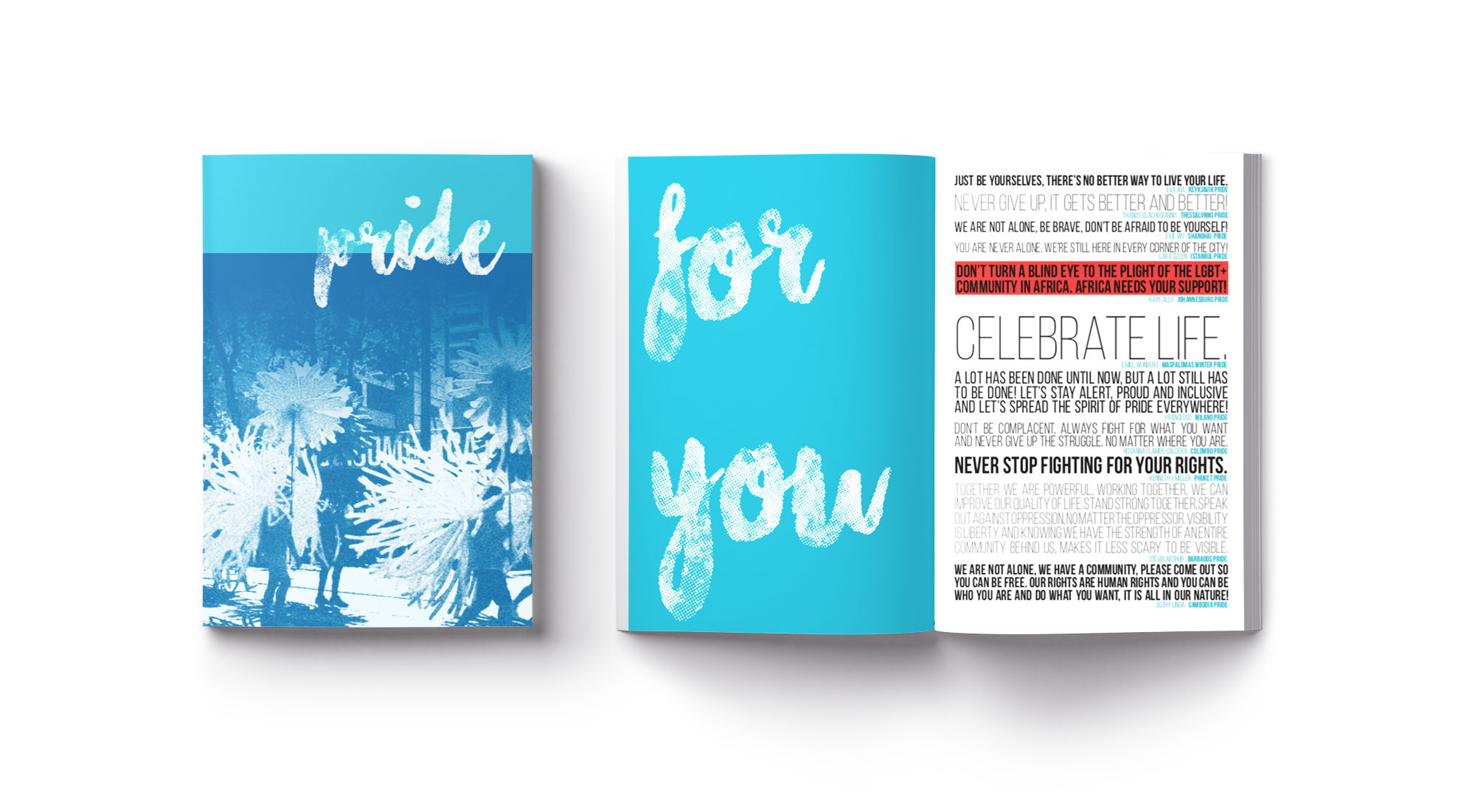 DOWNLOAD FREE PRIDE ZINE
[convertkit form=3372792]
Not different, just love
How do you feel when it comes to dealing with our emotions, expectations and responsibilities, around coming out, living as a LGBTIQ+ person and when it comes to our families and love in general?