This might also be interesting for you
Why be a force for good? – As women, we have always had to use all our strength to be recognized for what is inside of us. Just by being ourselves, we have developed many superpowers that can benefit us in the current challenges.
At this point, we all have to rethink our world if we want to preserve it. And for that, we need you more than ever – as a force for good.
It's a scary feeling to have a war so close to home, something that I never hoped to experience. As a sensitive child who has heard many horrible stories about the first two world wars from my great-grandma and my grandparents, it was always my biggest fear.
I still remember the panic I had when I saw submarines practising in the Baltic Sea in the nineties when the war was going on in Yugoslavia and how I couldn't stop crying. And how my Mum kept saying that it wasn't here, that they're not fighting here, but how I was unable to feel that separation.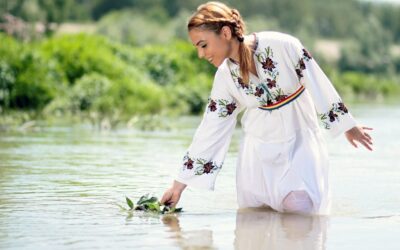 "Happiness is when what you think, what you say, and what you do are in harmony." - Mahatma Gandhi...
Do you want the rest of your life to start today?
To start living your best life isn't as hard as it might seem. By tweaking just a couple of things in your life, change can unfold and open up new opportunities.
You'll develop a strong connection to your inner guidance so that you become able to tap into your full potential. Can you do that yet? If not, apply for a free call to start your journey and to become part of a community that will make this world a better place!
Coaching-sessions
Sessions take place online via Zoom, so all you need is a computer or mobile phone and internet access.
safe &confidential
Before the sessions starts, you'll sign a coaching contract so we can come to an agreement on responsibilities and boundaries.
Recordings & Materials
Sessions can be recorded for review at a later point. If relevant, I will provide PDFs and other resources to support your journey to reaching your full potential.