Freedom
"I am not free while any woman is unfree, even when her shackles are very different from my own."
― audre lorde
Freedom is collective AND it is personal, when it lies in that moment between a trigger and your reaction: the freedom to choose how to act, how to behave, whether you cause more suffering or less.
On this page, you find some inspiration when it comes to living more freely.
You are also invited to join A MAGICAL YEAR to explore this topic more thoroughly, or book a coaching session with me to invite more freedom into your life right now.
Growth
Why is it that no one is free, if all of us aren't free? How do we free our mind? If we stay where we are, we limit ourselves. If we stick with what we know, we can't grow. Freedom lies in new experiences and the more we open ourselves up, the more we can grow. If we make ourselves vulnerable, we grow. If we're brave, we grow. If we're not embarrassed by what we did, said or thought three years ago, we haven't grown enough (Dr. Benjamin Hardy). If we're afraid to embarrass ourselves, we can't grow. There's no need to be afraid. What is it that you are going to try next?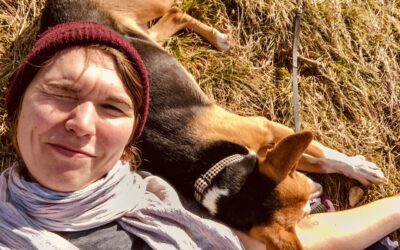 It is, and always has been, my dream to find ways to live together, that respect our resources and are supportive, including finding beauty and richness in our differences, valuing and protecting vulnerability and thereby allowing each other to live freely.
In the last two years of the pandemic, we learned to live with so much less. Fewer activities, fewer opportunities, viewer distractions. Which is why it is …
Activities
How do you spend your spare time? Do you make room for activities that help you decompress? Most of the time, most people, do things to treat themselves that are not actually good for them: watching TV, eating sweeties or comfort food, getting a drink, shopping. These are all things that really kill our spirit and prevent us from making real connections. But what are healthy and beneficial things to do in our spare time? Here you can find some ideas.
No Results Found
The page you requested could not be found. Try refining your search, or use the navigation above to locate the post.
Finding Freedom Podcast
25 people from Europe and beyond shared their thoughts about what it means to be free. Together, their voices let us discover something that is beyond words, something that could not be said by one person alone. Are you really free?
Explorations
Our world is full of amazing things, many of which are yet for us to discover. One thing, that means freedom to me more than anything, is practising the beginners mind. Looking at things, situation, places, people, like I've never seen them or heard anything like it before. Looking, listening with an open heart. We still have so much to learn. Where do you like to go? Where do you like to shower yourself in new experiences? These are some moments when I dove into the unknown.
No Results Found
The page you requested could not be found. Try refining your search, or use the navigation above to locate the post.
No Results Found
The page you requested could not be found. Try refining your search, or use the navigation above to locate the post.

OUR WORLD NEEDS CHANGE.
Our world needs you.
In your full power.
Start exploring new ways to unleash your full potential.
Why Self-Actualization Coaching? Because your life is precious. Because your life can be easy, filled with love and joy, even if things seem complicated or sad now.
This world is a wonderful place, with so many things to experience, places to see, and wonders to marvel about – but your lifetime is limited. How will you use the time you have left? To enjoy life is not only meant for some. Anyone can do it. Including you, no matter where you are and how you feel right now.
Self-Actualization Coaching with Verena can help you to open up space for what really matters in your life. You will find clarity, confidence, love, freedom and so much more.
Discovery call
Apply for a free, safe and confidential 30-min zoom meeting to see if working together is a good fit.
choose a package
After you've booked your coaching package we will set up a coaching schedule for your best growing experience.
start your journey
- to unleash your full potential. So that you can flourish & we can create a better world together.