To make this facial toner was one of my most favourite things this summer. To cut the lavender, which I grew in my garden, felt and smelled amazing.
To bundle the lavender and to hang it up to dry feels like just a joy. And then you have some weeks to look at the lavender bundles decorating your house and bring some magic into your rooms.
Once they are fully dried, the little flower pedals start to come off the branch, so you'll know when it's time to process them.
I had two relatively small bushes of lavender this year and decided to make the facial toner and keep some of the lavender to put into my bath, which is another thing that makes me incredibly happy, each time I do.
The only other ingredient you need for the facial toner is vinegar. I used a nice white wine vinegar.
You simply put some of the dried lavender in a jar and cover it with vinegar and then you let it sit for some weeks, shake it occasionally and see how it slowly to turns pink.
You can see my results below. It works super well to cleanse the face.
PS: Check out the D.I.Y. Shampoo Bars as well!
INGREDIENTS Lavender Facial Toner:
a handful of dried lavender & white wine vinegar to cover
Instructions:
Pick lavender
Hang lavender up to dry.
Once dried, put lavender into a jar and cover with vinegar. Close jar.
Let the jar sit for at least two weeks, gently shaking it regularly.
Filter out lavender and fill into bottles.
Apply and enjoy your new facial toner!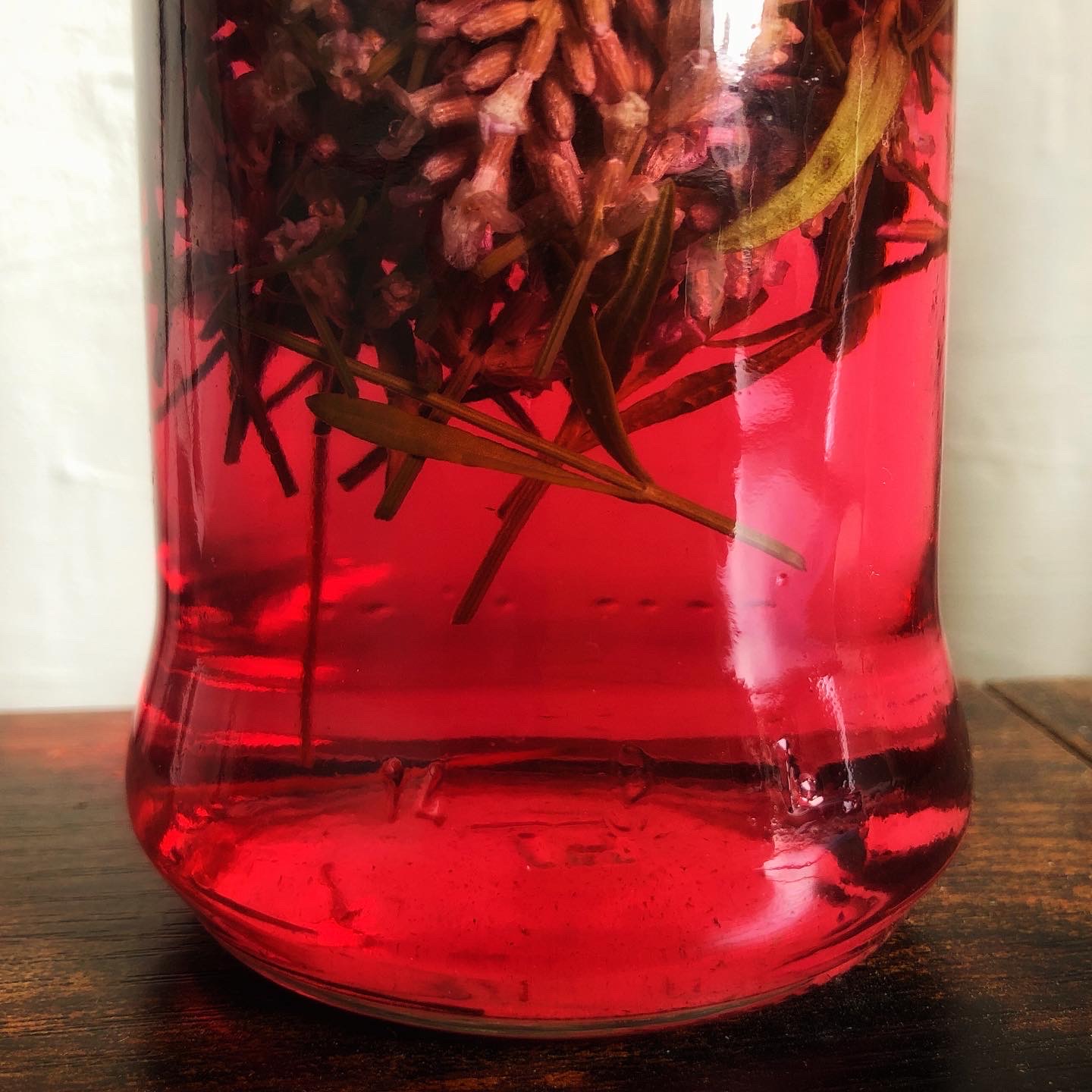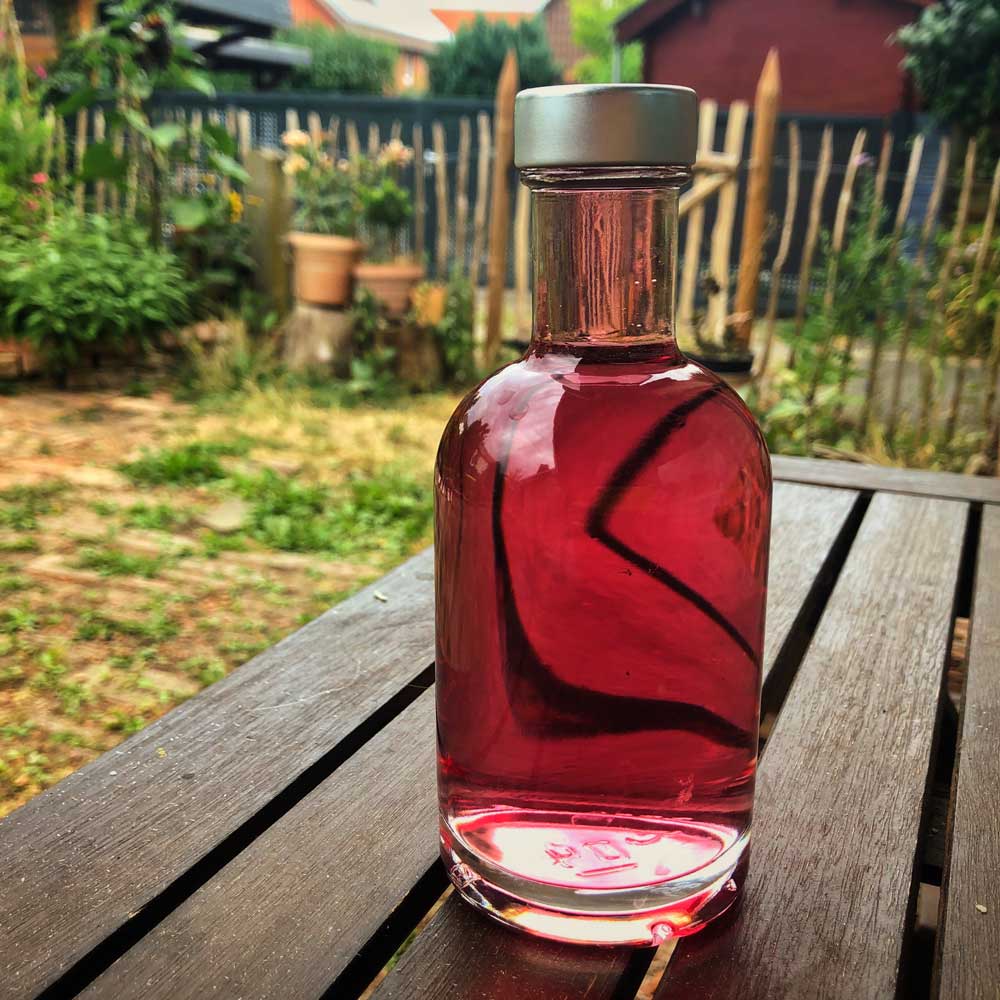 In the I AM CREATOR School we are not only looking at mindset shifts that help us become our best selves and find more clarity, creativity, confidence and calm, we also invited new rituals and practices or DIY projects like this into our lives to promote our overall wellbeing.
Are you curious to learn more? Click here.
Did you try this? Share your experience below if you like.