Datum: 14.06.2019 – 7pm
Ort: FrauenNachtCafé, Mareschstr. 14, 12055 Berlin
About Drawings/Connections
Verena Spilker is a queer artist from Berlin. Her drawings of animals, landscapes and moments build a connection between the object and the observer. She explores the relationship of the self to the other. "What do we see? What do we perceive as human, as feeling? What connection can I establish with a pufferfish or a wild horse?" With the ongoing climate change and our disrespect for nature we're facing a global catastrophe. Will we be able to prevent the destruction of the environment, our own livelihoods and everyone else in it?
The exhibition at Frauen*Nachtcafé will show a selection of drawings of animals as well as a photo series about trees, inviting you to find answers to these questions.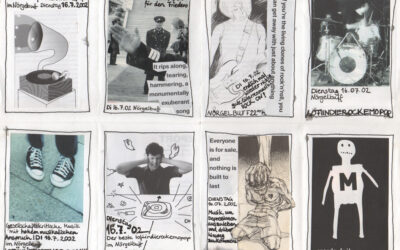 My first ever DJ-Set took place in a friendly dark bar, called Nörgelbuff, in 2002 in Göttingen,...