This recipe is incredibly easy and works perfectly for me. I've made my first patch a couple of weeks ago, have been using it every day and there has been no odour developing, even though it's warm here now most of the time.
Simply mix an equal amount of coconut oil, baking soda and starch. The ingredients have an antibacterial effect, so just try it out!
You can add some essential oils too, if you like (just check before that you're not allergic).
INGREDIENTS:
4 Tbsp. Coconut Oil
4 Tbsp. Baking Soda
4 Tbsp. Starch
Instructions:
Melt coconut oil
Mix baking soda and starch. It is best to sieve both powders so that there are no lumps.
Add coconut oil and mix all ingredients well
Add essential oils if you like
Fill into a jar
Enjoy, and please let me know if you try this and how it works!
This might also be interesting for you
Photo by Tan Danh on Pexels.This September, A Magical Year, starts for the very first time. This...
Conscious shopping is something that has been on my mind, since I first saw a short feature on TV...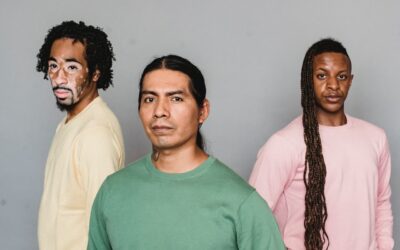 What does it look like to be of service to the world?
I wake up happy, I go to bed happy. I get so much more done in a day than I ever would have imagined.
I've solved a washing machine problem this morning, tended to my plants, had breakfast, planned for some future articles, checked my emails and danced a little in the kitchen.
In no way would this have been possible a year ago.
Do you want the rest of your life to start today?
To start living your best life isn't as hard as it might seem. By tweaking just a couple of things in your life, change can unfold and open up new opportunities.
You'll develop a stronger connection to your inner guidance, and I'll show you how you can create more space for love and freedom in your life.
Apply for a free call to start your journey.
Together, we can make the impossible possible!
Coaching-sessions
Sessions take place online or via zoom, no matter where you are. All you need is a computer or mobile device with internet connection.
safe &confidential
Before the sessions starts, you'll sign a coaching contract so we can come to an agreement on responsibilities and boundaries.
Recordings & Materials
Sessions can be recorded for review at a later point. If relevant, I will provide PDFs and other resources to support your journey to reaching your full potential.