It's quite funny to think that it's only been a year since I moved to my current home. It's 8:30 in the morning, I have been outside with the dogs and fed them, and as I write this all three of us are on the couch in the living room.
I wake up happy, I go to bed happy. I get so much more done in a day than I ever would have imagined.
I've solved a washing machine problem this morning, tended to my plants, had breakfast, planned for some future articles, checked my emails and danced a little in the kitchen.
In no way would this have been possible a year ago. The birds wake me up around five these days, about half an hour later I hear Izabella sniff on my bedroom door to let me know he's awake a wants me to open doors for him.
The last thing I did before bed last night was repotting some plants for my front yard, which is already mostly set up for this summer. Last year around this time it was a dump. And that was how my life felt then too.
I had lived with my partner in Berlin and when we broke up, I called my friend who had this beautiful old house in the countryside, a diamond in the rough, that I had visited before, to see if I could go there to clear my head. I was lucky, or things were as they were meant to be, he was in the house when I called and I could just take the dogs, a backpack, jump on the train and go.
After a week, I asked if I could stay for longer, and we've been renovating the house together since. There's still a lot to do, but I couldn't be happier, I feel.
While I was living in Berlin, working as a web designer from home seemed like an excellent thing to do. I didn't love it, but I was proud that I could do something many other people couldn't, there definitely were feminist aspects to it, and I got to support fantastic projects.
Yet, after a short while of being surrounded by so much nature and beauty, having the quiet and space to be with myself, I realized how much I disliked doing it. I was inside looking at my screen, and all I wanted was to be outside with my plants.
I tried to arrange my schedule, so it would allow for enough outside time during the day, but it just made the dread of going back to work bigger.
Obviously, after a break-up and a complete change of scenery from busy Berlin to a village with just about 1000 inhabitants, there were countless internal transformations going on as well – it was a perfect time to rethink life in general.
The first thing I realized, was that I had never even thought about what a life without a partner could look like for me and how I could be happy just by myself. What did I really like? How did I want to live? But that's for another article.
On a whim, I applied for a scholarship for the InnerMBA, a programme I had fantasied participating in when it started the year before, but wouldn't have dared to apply for then.
I got accepted, and I feel I couldn't have had a better container for the changes I was going through in this past year. I will write more about the programme at a later time, but I can highly recommend it to anyone who is interested in personal growth and who wants to learn more about how we can transform society.
Do you know this feeling, when you hear so many interesting and inspiring things, but then there is one sentence, that you won't get out of your mind again because it's precisely what you needed to hear in that moment?
I had that when Rose Marcario talked about leaving her job as a CEO of Patagonia, as part of the curriculum of the Inner MBA, after creating so much valuable change for that company and our world in general. She said something like: "I was thinking about where I could best be of service. How could what I do have the biggest impact?"
And while supporting possibly world-changing projects with my web design skills is definitely a meaningful thing to do, I always knew that it was not how I could best be of service to this world and that's why it didn't make me happy.
That realization was so meaningful to me, that I share it now, in the hopes that it reaches someone who needs to hear it too.
After this realization came a period of exploration, listening, uncertainty and learning, but quite immediately everything became so much easier and lighter.
If you too have a hard time going to work, doing what you feel that you have to do, ask yourself: is this how I can best be of service to this world?
And I'm not saying that you should quit your job right a way, if it doesn't make you happy, I simply ask you to consider and explore what would make you happy and then to see if you can come up with ways to make it happen.
If you'd like some help with that, apply for a free 30-min consultation because finding ways that help you live a happy and fulfilled life, will make me very happy too.
I still marvel about the fact that my days are easy and joyful now, even when difficulties arise. Difficulties will always be there, no matter which path we choose, but knowing that I do something that I love, something that will improve other people's lives and that can have positive ripple effects all over the world, still surprises me, yet it's so easy to enjoy.
It's never too late to make the changes you need for a happy life. The best time to start is always now.
What stops YOU? (I know I had all kinds of explanations and reasoning why I didn't deserve or couldn't possibly live a happy life – they're all not true!)
I'll end this with a quote from Mary Oliver: "Tell me, what is it you plan to do with your one wild and precious life?"
I hope that you have a wonderful and joyful day and that you may come up with simple ways to bring more joy into your own life and into the lives of those around you.
Love you,
Verena
This might also be interesting for you
Some years ago, a friend gave me a pair of Toms shoes because they didn't fit her right. And I've...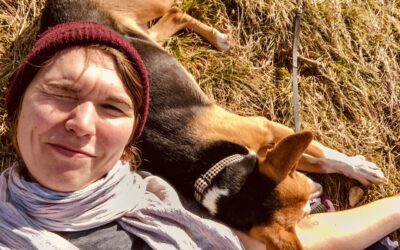 It is, and always has been, my dream to find ways to live together, that respect our resources and are supportive, including finding beauty and richness in our differences, valuing and protecting vulnerability and thereby allowing each other to live freely.
In the last two years of the pandemic, we learned to live with so much less. Fewer activities, fewer opportunities, viewer distractions. Which is why it is …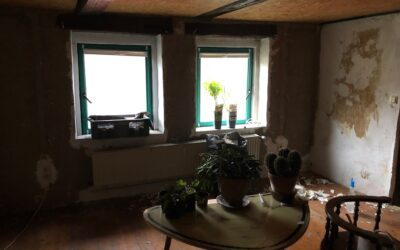 Yesterday, I listened to an interview with Asha Frost, who reminded me of the importance to stand...
Do you want the rest of your life to start today?
To start living your best life isn't as hard as it might seem. By tweaking just a couple of things in your life, change can unfold and open up new opportunities.
You'll develop a strong connection to your inner guidance so that you become able to tap into your full potential. Can you do that yet? If not, apply for a free call to start your journey and to become part of a community that will make this world a better place!
Coaching-sessions
Sessions take place online via Zoom, so all you need is a computer or mobile phone and internet access.
safe &confidential
Before the sessions starts, you'll sign a coaching contract so we can come to an agreement on responsibilities and boundaries.
Recordings & Materials
Sessions can be recorded for review at a later point. If relevant, I will provide PDFs and other resources to support your journey to reaching your full potential.