Some years ago, a friend gave me a pair of Toms shoes because they didn't fit her right. And I've been wearing them all the time since. Last summer, I barely wore any other shoes. So by the end of last summer you could tell that I did and I got myself a new pair this week.
This was very exciting. I have not bought myself a new pair of shoes in years. The last pair I bought were some almost new converse from a second hand shop. I also got myself a new pair of flip-flops this year because after about four or five years the old ones became too loose.
As long as I keep my shoes, I've been thinking about conscious consumption. If not longer. I remember an old flat mate of mine who only bought second hand or designer clothes, I wasn't ready for such a commitment at the time.
But I am now. The fashion industry produces 10% of the carbon emission. Washing clothes, that contain synthetic materials such as polyester, are responsible for about 35% of the microplastic in the ocean (source: weforum).
As part of the InnerMBA curriculum, I participated in a Q&A with Eileen Fisher of the Eileen Fisher clothing brand. Not only is she a very humble, mindful and conscious leader, it was quite interesting for me to see that while she is trying to reduce the negative impact of her clothes to the environment, she is not producing locally.
Instead, her company is trying to change the modes of production with their partners in any part of the world. Which seems to be the only way if we want lasting and inclusive change. Because the conditions need to change everywhere.
And we desperately need more people to show that it is possible to create these changes and still be profitable.
When I was still working as a web designer, Toms shoes popped up here and there, as another model of a conscious business. For every pair of shoes you buy, they give one pair to somebody who can't afford them. So different models of innovation exist.
I do think that it is important for personal well-being to have nice things, to care about one's look and style, and to be comfortable to present in a way that makes us feel good.
I am not convinced that buying things that are not produced with care, give us the same pleasure as the products we choose to buy for reasons that we are aware of.
With every decision that we know is wrong, we split ourselves a tiny bit more because we ignore the voice that knows and says it's not good for us or anyone.
Now, we can't all only buy second hand, but there are a lot of things that we don't need to buy new.
Computers and phones, for example, can very easily be bought second hand with a guarantee that is often longer than if we bought it new.
Shoes, however, I'd rather have new, so I make sure I'm very happy with my choices. And I am.
How do you shop consciously?
Hope you have a lovely day,
Verena
This might also be interesting for you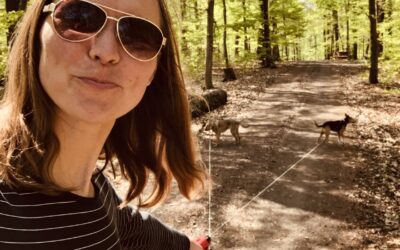 It's quite funny to think that it's only been a year since I moved to my current home. It's 8:30...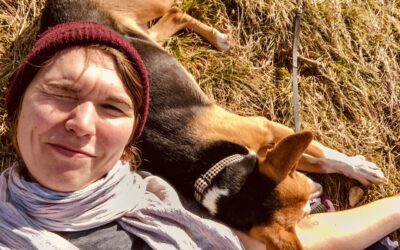 It is, and always has been, my dream to find ways to live together, that respect our resources and are supportive, including finding beauty and richness in our differences, valuing and protecting vulnerability and thereby allowing each other to live freely.
In the last two years of the pandemic, we learned to live with so much less. Fewer activities, fewer opportunities, viewer distractions. Which is why it is …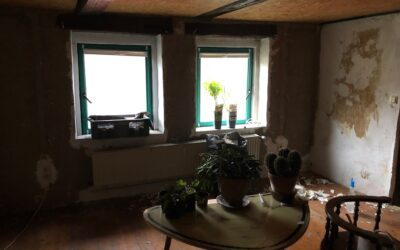 Yesterday, I listened to an interview with Asha Frost, who reminded me of the importance to stand...
Do you want the rest of your life to start today?
To start living your best life isn't as hard as it might seem. By tweaking just a couple of things in your life, change can unfold and open up new opportunities.
You'll develop a strong connection to your inner guidance so that you become able to tap into your full potential. Can you do that yet? If not, apply for a free call to start your journey and to become part of a community that will make this world a better place!
Coaching-sessions
Sessions take place online via Zoom, so all you need is a computer or mobile phone and internet access.
safe &confidential
Before the sessions starts, you'll sign a coaching contract so we can come to an agreement on responsibilities and boundaries.
Recordings & Materials
Sessions can be recorded for review at a later point. If relevant, I will provide PDFs and other resources to support your journey to reaching your full potential.