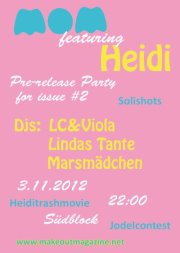 MOM invites you to a night full of dirndel-lederhosen-jodel fun!
3.11.2012 +++ 22:00 +++ südblock Referring to the main topic of issue #2: it's all about heidi, her friends and the mountains.
As a guest of the legendary her.story party we're proud to present you the finest DJs, a Jodelcontest and the best Heidi-Trash-Movie ever made!
Bring a goat and get a MOM for free!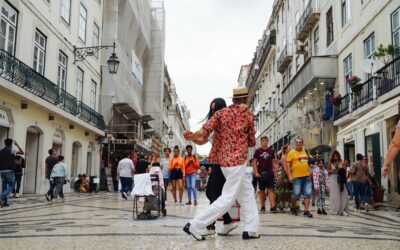 Photo by Maor Attias on Pexels.Übersetzung folgt bald! As an eight-year-old, when I woke up in the morning, I knew exactly what the most important thing was for me to do. My friends and I would meet outside our school building to talk about everything that had...