Meet Viktória Radvanyi, one of the organizers of Budapest Pride.
On June 28th, 1969 the Stonewall Riots kicked off a larger gay rights movement in the USA.
In 1970, the first gay pride marches took place in New York, Los Angeles, San Francisco and Chicago – today pride parades are taking place all around the world.
In 2018, I wanted to know who the people organizing today's pride parades are, what the marches mean to them, and met wonderfully powerful, loving and kind people from places, which might not be the first ones that come to mind, when we think of queer love.
See all Faces of Pride.
VIKTÓRIA RADVÁNYI – BUDAPEST PRIDE
What's your name and age? My name is Viktória Radványi and I'm 22.
Since when have you been involved with Budapest Pride? I've been involved with Budapest Pride since 2015.
Why do you think Budapest Pride is important? Considering the current local political climate (and by climate I mean the heaviest populist hurricanes post-soviet Hungary has ever experienced) human rights activism is crucially important.
The three main pillars of the Hungarian government's narrative – the anti-refugee, the misogynistic, and the homophobic – are all connected to Pride.
NGOs are being labelled as the enemy of the nation, and the "STOP SOROS" act is literally threatening NGOs who help refugees with imprisonment. So, it is essential for all of us to stay strong, stand by each other's side, support each other, and make solidarity one of our most important values – for which, the Pride month is an exceptional opportunity.
NGOs like Budapest Pride, Amnesty International, Helsinki Committee, TASZ (Hungarian Civil Liberties Union), ect., and the remaining platforms of free press can be viewed as the remaining symbols of democracy.
What is one (or two) remarkable thing(s) that has/have happened at Budapest Pride? After years and years of marching while surrounded by cordons, we got fed up. With cordons, you could only join the march at the beginning and leave at the end. In spite of marching in the city centre, attendees were still separated from society, which is truly contraproductive to the cause. Cordons were unnecessary for safety, the police could protect the march in many other ways, in our approach, cordons were only symbolic. So in 2017 we declared that we feel that we are parading in a cage, and we are not willing to march among cordons anymore.
The Ministry of Interior ignored our claim, so during the march, we tore down the cordons and marched, finally, in freedom. That was an achievement no one expected us to reach. Finally, we dictated how we want to celebrate Pride.
What do you do when you are not organizing Budapest Pride? I'm a band manager and an online marketing coordinator.
What do you like to do in your free time? Hah, I wish I could write some cool stuff here, like creating ceramics or being a hobby-ornitologyst! But I enjoy contemporary exhibitions, spending time in nature, reading, watching movies, exploring small local bands, drinking cheap instant coffee, and eating fake-nutella straight from the jar.
Is there something you would like to say to the rest of the LGBT+ community? Stand up for each other! Be patient, don't expect yourselves to change the world in one day. Show solidarity, support other oppressed groups and listen to their voices. Focus on the things in common instead of fighting over ideological differences. Take care of yourselves and watch out for your peers.
Follow Budapest Pride:
Website | Facebook | Instagram | YouTube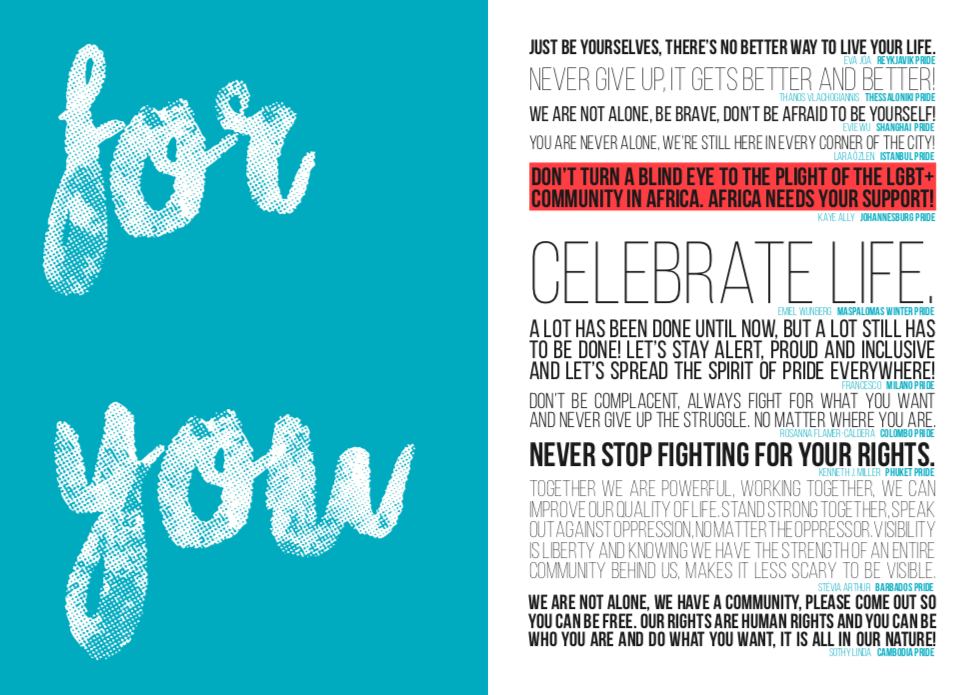 Not different, just love
Could you do with a bit more clarity, and love, when it comes to dealing with our emotions, expectations and responsibilities, around coming out, living as a LGBTIQ+ person and when it comes to our families and love in general?
READ THIS
This might also be interesting for you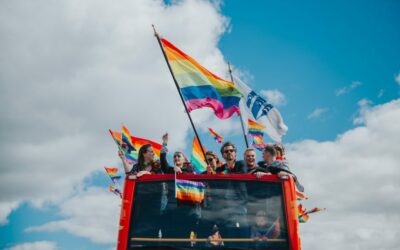 "Just be yourselves, there's no better way to live your life."
Meet Eva Jóa, one of the organizers of Reykjavik Pride.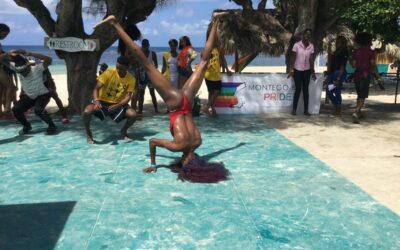 "This is a global struggle and until we are all free, then none of us are free. While acknowledging that there is still work to do in the global north, which must be attended to, we need to get involved in any way that we can to assist those countries who are still lagging far behind. This starts with contacting these groups and asking what help they need. We in the global south need support, not salvation, from our global north LGBT allies."
Meet Maurice Tomlinson, the founder of Montego Bay Pride.
"Don't turn a blind eye to the plight of the LGBT+ community in Africa.
Africa needs your support!"
Meet Kaye Ally, one of the organizers of Johannburg Pride
Do you want the rest of your life to start today?
To start living your best life isn't as hard as it might seem. By tweaking just a couple of things in your life, change can unfold and open up new opportunities.
You'll develop a stronger connection to your inner guidance, and I'll show you how you can create more space for love and freedom in your life.
Apply for a free call to start your journey.
Together, we can make the impossible possible!
Coaching-sessions
Sessions take place online or via zoom, no matter where you are. All you need is a computer or mobile device with internet connection.
safe &confidential
Before the sessions starts, you'll sign a coaching contract so we can come to an agreement on responsibilities and boundaries.
Recordings & Materials
Sessions can be recorded for review at a later point. If relevant, I will provide PDFs and other resources to support your journey to reaching your full potential.