BLOG

// ARTICLES, Events & NEWS
CLARITY 🌱 CONFIDENCE ✨ CONNECTION ❤️
Life can be so magical and joyful and light, if we dare to relax and let it unfold for us.
Come in, let go, experience and enjoy.
🌈 You have the power to create your reality.
News

Please share whatever you find useful here with your friends and family.
I appreciate your support. ❤️
Photo by Good Free Photos on Pexels.Would you like to live in your dream home? What if I told you that you're closer to living in your dream home than you think? You may not believe me. To be honest, I wouldn't have believed it myself if I had heard this, before I...
read more
New in the
Sustainable Business Directory
PAID ADVERTISEMENT – I offer translations from English and French into German, and proofreading.
read more
PAID ADVERTISEMENT – I offer sustainable and vegan knitting and crochet yarns and a few patterns as well.
read more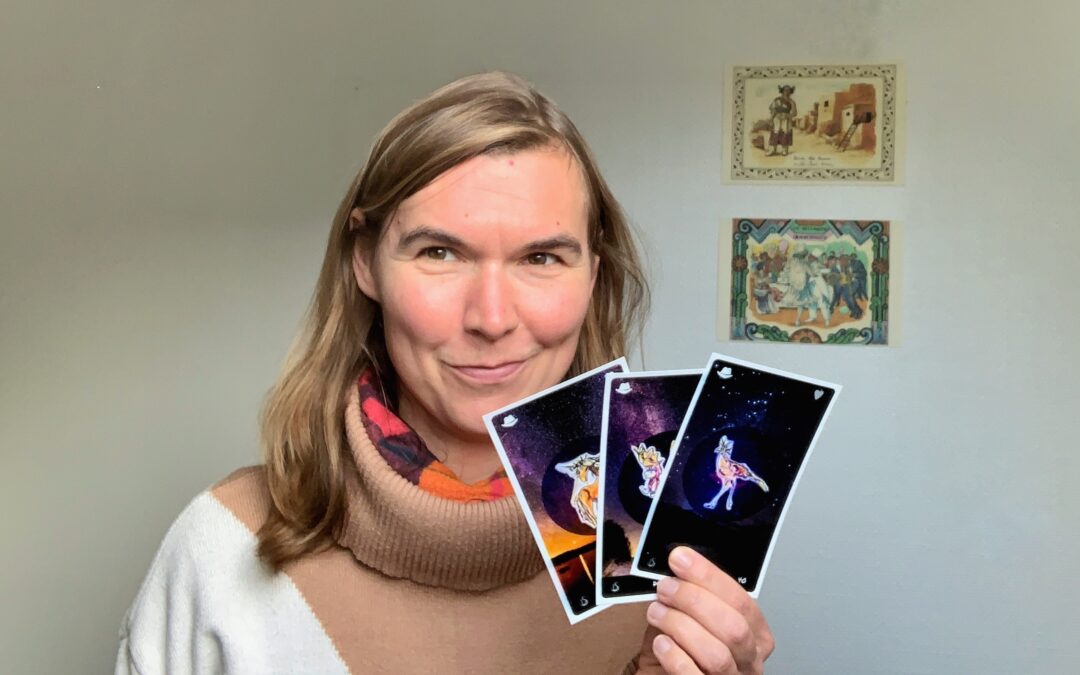 I'm Verena and I am the artist and creatrix who made the Archetypes Oracle Cards & Posters, and a few more things.
In this interview, I speak about why and how I created the Archetypes Oracle Cards Deck.
read more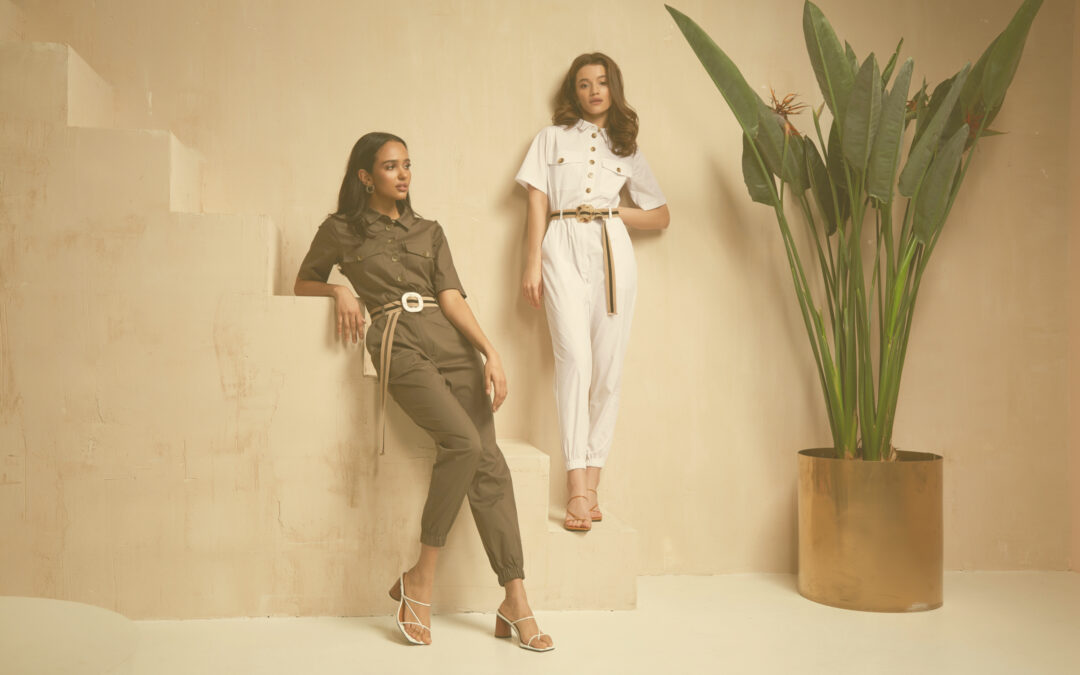 This is what an interview page for a Gold Listing looks like.
read more
SUSTAINABLE BUSINESS DIRECTORY
d.i.y. corner

Consumption was last year – this year we make our own products. Just kidding. I believe in conscious consumption and that we can't and don't have to do everything ourselves. Yet, it helps to know how we can do some of the things ourselves and that we don't have to buy everything. And it helps to know what some of the things, which we use regularly, are made of, so we can get a more profound understanding of what is really necessary and healthy. This way we can start to develop a relationship with what we use, how we use it and with that find more awareness and ultimately relax more because we can actually choose how we do things. Here are a few things I started to make myself lately.

This recipe for a deodorant is incredibly easy to make with household ingredients and works perfectly.
I've made my first batch a couple of weeks ago, and have been using it every day since. It feels nice, smells nice, leaves no stains and is…
How to…

Life can be tricky, there are so many things we've not learned in school or from our parents and that also do not get talked about publicly enough yet. But that doesn't mean they don't exist or aren't relevant for you. We can change our ways and find new modes of being and acting, so we can live more freely, and experience more love and joy. Here are some places to start.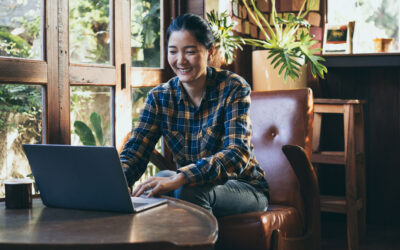 If you are looking to create lasting change in your life, and the fact that you are on this website points in that direction, then I have a really simple trick for you to make the changes you desire stick.
"Knowledge that is not in the bones is just a rumour."
This quote is attributed to the Asaro People from Papua New Guinea.
When I first heard the quote from Richard Strozzi-Heckler as part of a course I took on embodiment and purpose, it brought a great bit of clarity into my life, and I hope it will do the same for you.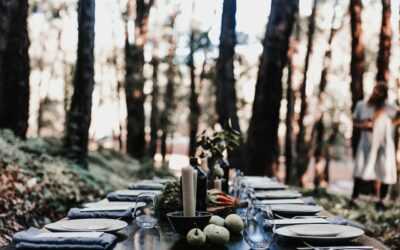 Photo by Rachel Claire from Pexels.Why a Sacred Kitchen? Because we are sacred beings and with a sacred kitchen, we can learn to take care of ourselves and anchor ourselves in the present moment. In 1237 Zen master Dogen finished his book Tenzo Kyökun or Instructions...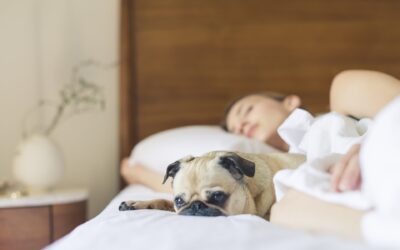 Getting enough sleep is fundamental if you want to have powerful days and live a healthy life. And to get enough sleep regularly, you need a sleep routine that serves and nourishes you.
If you don't know where to start on your self-actualization journey, creating a healthy sleep routine is definitely a good place to start.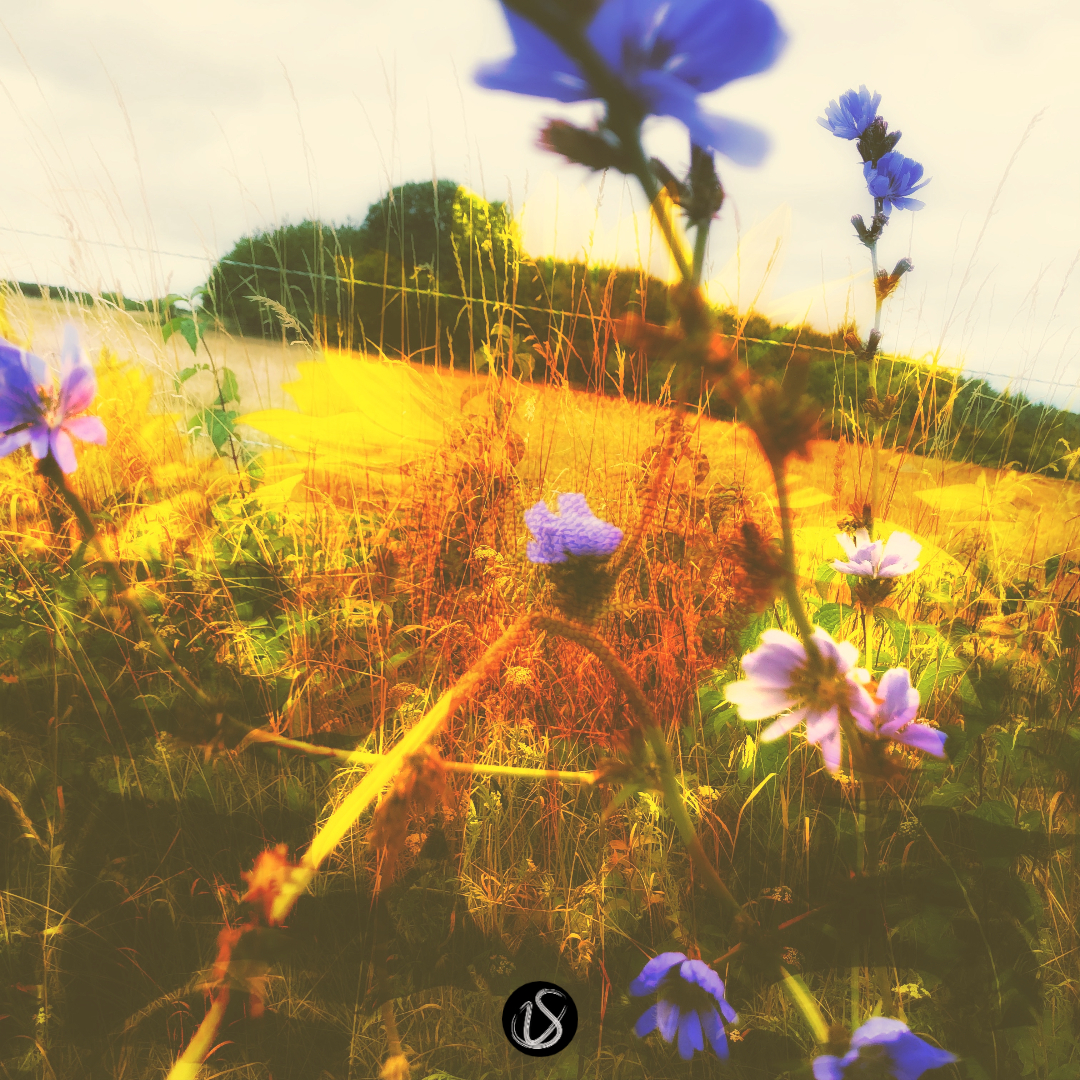 podcast
Listen to first Podcast Episode: Finding Freedom.
on facebook
Join the Facebook Group for inspiration & accountability.
free newsletter
Be the first to know about upcoming events & offers.
creatrix school
Bring clarity, love, confidence and abundance into your life.

sustainable business directory
Shopping consciously is easy now.

BODY // MIND // SOUL

The aim of my work, this website, this blog, the courses I offer, my coaching, writing, speaking, and most of all, the Wheel of Colours, is to enable us to live a long, healthy, successful and joyful life.
And to be able to do that we need to bring balance into our body, mind and soul.
Depending on where you are at in life right now, you might want to learn more about healthy eating, exercise or other forms of physical self-care. You'll be able to find a lot of useful information in the BODY section of this blog.
If you'd like to focus on your meditation practice, how you can change your thinking to support you better in life and other ways to train your mind for resilience and love, you'll find information on that in the MIND section of this blog.
And lastly, we all need community, relations and collective growth – our soul, our guide, wants to be connected to all that is and we can rejoice in this connection – find out how in the SOUL section.
Dear Future Self

Dear Future Self is an ongoing series which takes a look at the presence in its impermanence.
The idea is to capture a certain moment in time, a feeling, a wish, an encounter or experience and to recognize that the perspective on that moment will change.
My future self will know more than I do now, will have had more and different experiences than my current self, and will therefore have a different view on what I'm noticing now. Going back and forth, between these notes, also documents the steps in personal development and shifts and changes on an individual level.
Self-Actualizing, personal development, the search for more options, or simply experiencing growth and change for any reason, might feel weird, scary or uncertain. Yet impermanence or becoming is something we all share.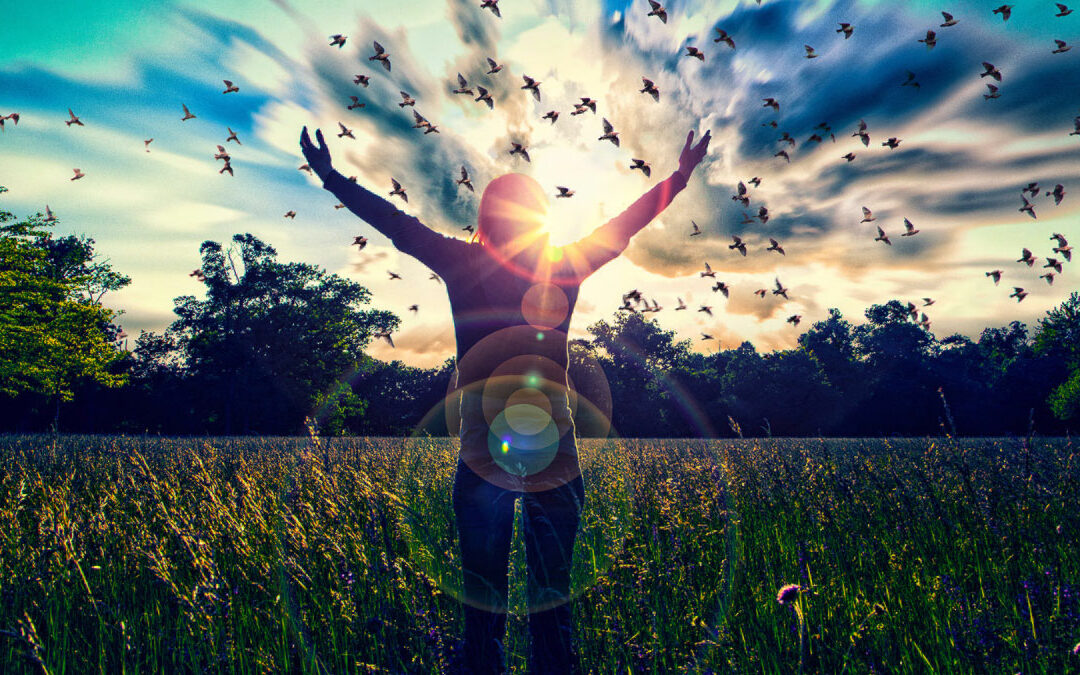 What is it that makes your soul sing? When are you happy, and when do you feel free? I feel most happy and free when I allow myself to be present. When I allow myself to forget about all plans or duties and just get in the flow of experiencing and becoming. Most of...
read more
Photo by Yaroslav Shuraev on Pexels.Yesterday, I listened to the We Can Do Hard Things podcast's latest episode: Easy Fridays: Trick or Treat. As it's this time of year, they talked about Halloween and towards the end of the episode pointed out, that people should be...
read more
Dear Future Self, When I was eleven or twelve, I decided not to be completely honest with other people, if it meant that it would hurt their feelings. I did not actually know that was what I was doing, though. I thought I had decided not to say things behind people's...
read more
start your future self journaly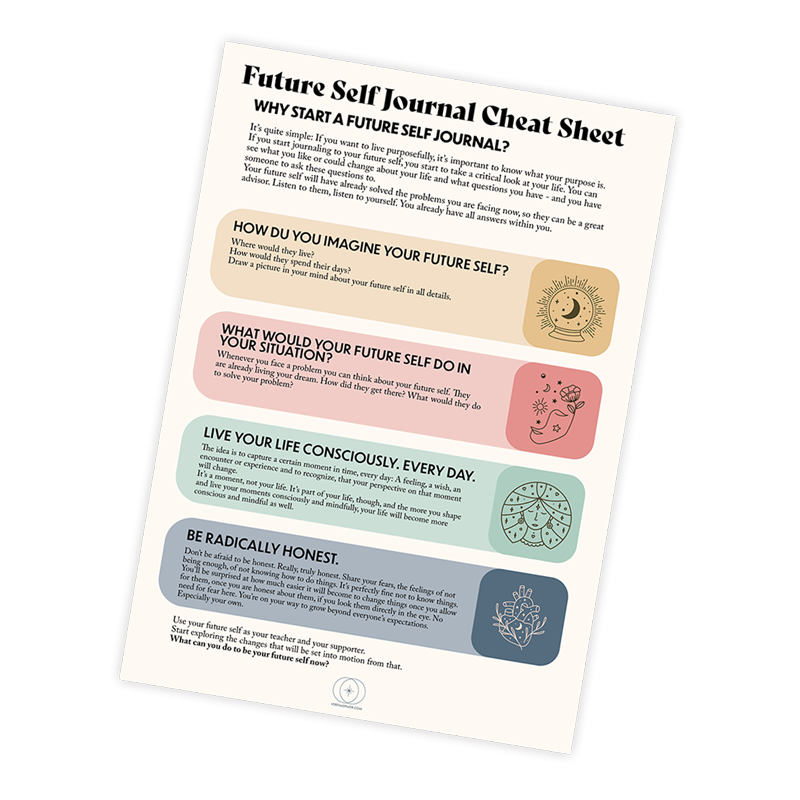 Download your free future self journaling cheat sheet
[convertkit form=3453209]
Are there neo-Nazis in Ukraine? It's a scary feeling to have a war so close to home, something that I never hoped to experience. As a sensitive child who has heard many horrible stories about the first two world wars from my great-grandma and my grandparents, it was always my biggest fear.
I still remember the panic I had when I saw submarines practising in the Baltic Sea in the nineties when the war was going on in Yugoslavia and how I couldn't stop crying. And how my Mum kept saying that it wasn't here, that they're not fighting here, but how I was unable to feel that separation.
read more
Going deep

Some things need more attention than others. Writing helps me to figure out what's going on. Here are some explorations of topics that move me.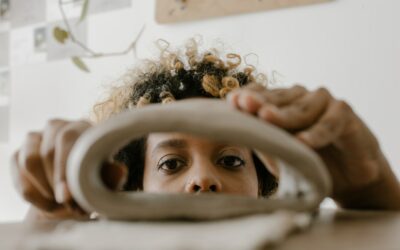 You Are Perfect ❤️
What is the first thing that comes to your mind, when you hear that you are perfect?
That you're not perfect?
That you couldn't be perfect because you made this mistake or didn't do something like you were supposed to?
That you couldn't be perfect because there was a time when you disappointed or hurt someone?
What if I told you that none of that mattered and that you are perfect, no matter what you do?
What if I shared with you that we are each perfect, exactly the way we are, simply because we exist?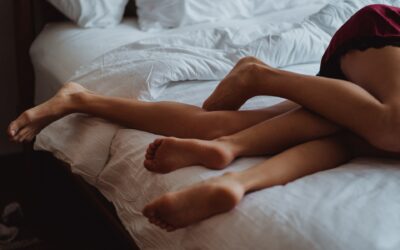 It's pride month, and, inspired by an interview I listened to, I thought, that I, and maybe you too, could do with a bit more clarity, and love, when it comes to dealing with our emotions, expectations and responsibilities, around coming out, but also when it comes to our families and love in general.
Why are good friendships important for a fulfilling life? Having close friends is an important part of everyone's life. In Asian medicine, people are considered healthy when all areas of life are running smoothly. This also includes a fulfilling social life. Are you a...
CLARITY 🌱 CONFIDENCE ✨ CONNECTION ❤️
Visit my SHOP to join the CREATRIX School, book a first coaching session or buy other digital products, such as archetype posters.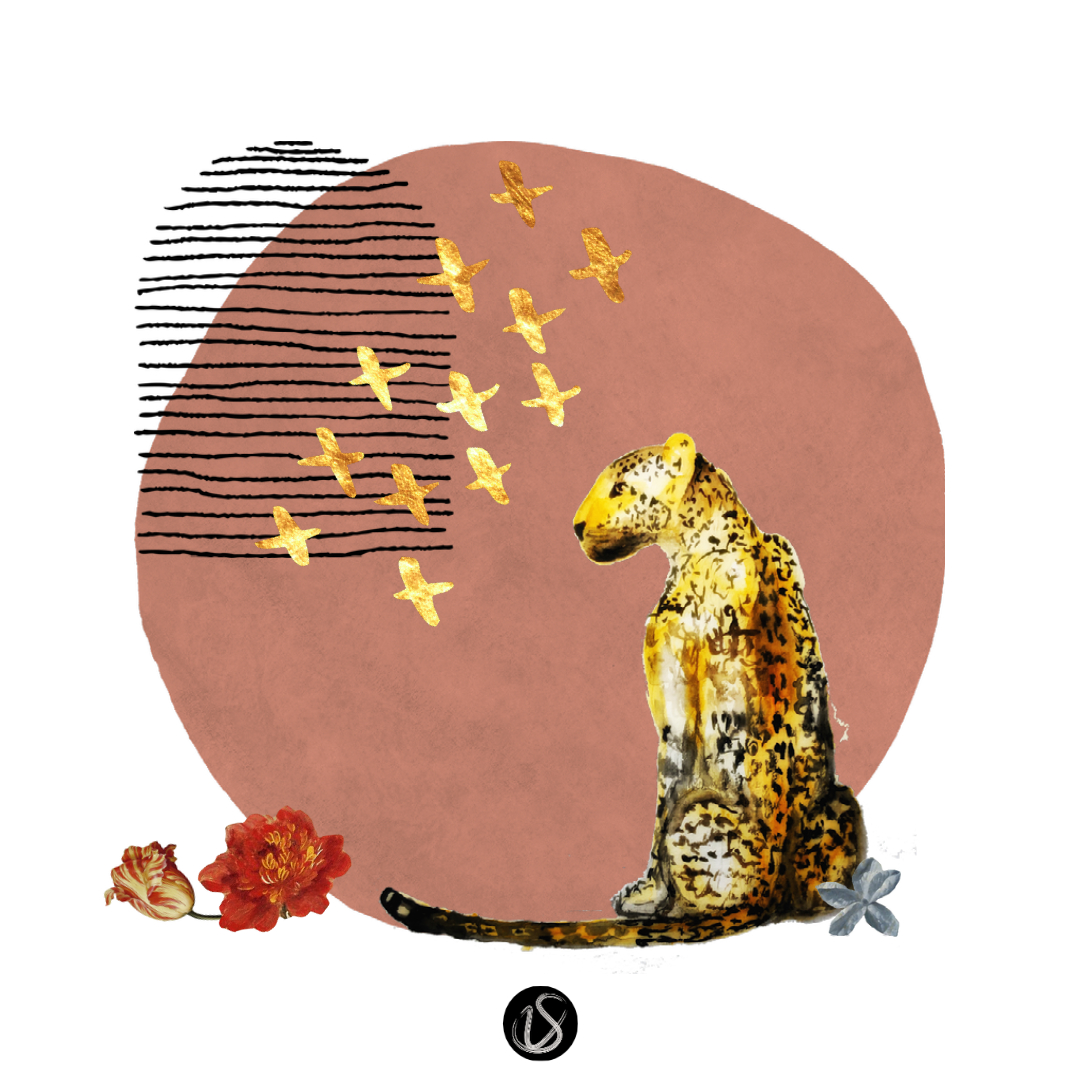 Are you ready to take a step forward and become your best self? I'm proud of you already!
Let's meet to define your current goals and see how you can best get started on becoming your best, most authentic, most powerful, most loving, creative and kind self.
In this first meeting, we will evaluate where you are at and find out what will work best for you:
Qu_ing Coaching, CREATRIX School, a Wheel of Colours consultation or something tailored to your unique ideas and needs.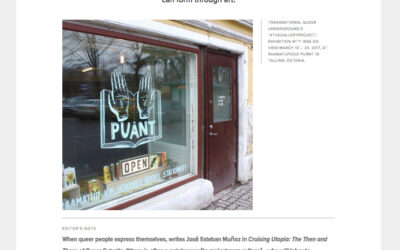 Queer Traces: Transnational Queer Underground's #TheGalleryProject Ben Miller talks with Verena Spilker about a Berlin-based project that raises questions about how to create more inclusive archives and how communities can form through art. When queer people express...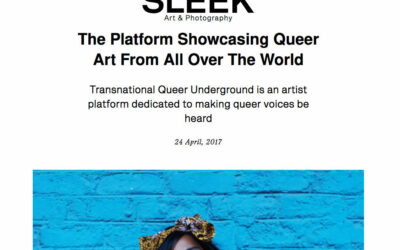 Transnational Queer Underground is an artist platform dedicated to bringing artists from all over the world together and making queer voices be heard. In times when LGBTQ people are still being persecuted and even murdered as reported in Chechnya, forming a strong...
We talk with Verena, the creator of Transnational Queer Underground "#TheGalleryProject is a transnational repository of queer art open to everyone. Collages, comics, paintings, photographs, performances and installations –among other formats– participate in such an...
Drawings / Photos ☻ / Exhibitions
OUR WORLD NEEDS CHANGE.
Our world needs you.
In your full power.
Start exploring new ways to be in this world.
Are you ready to let go of what's been holding you back?
Are you ready to live a joyful, brave, explorative, creative, fulfilling and successful life?
Are you ready to discover what it feels like to be free?
What it feels like to be free to be who you are?
To discover all that you are?
Welcome
Are you ready to explore all that is possible for you?
Is it time to finally be yourself?
Is it time for your liberated life?
join us
To start becoming your true self, guided by me and together with other like-minded explorers. You are loved & so welcome.
become
Who you were always meant to be. And start living a generous, free and abundant and joyful life.