Jahr: 2019
Ort: Batumi, Georgien + Korea
Im Frühjahr war ich Teilnehmerin beim ArtGora Forum in Riga und die Konferenz und inspirierenden Menschen und Projekte dort haben viele tolle Eindrücke hinterlassen.
Eine_r der wunderbaren Teilnehmer_innen teilte eine Call für eine Photoausstellung in Batumi, Georgien: MirrorLand.
Da ich im Sommer ein wenig mit Fotos von Bäumen und Spiegelungen herumgespielt habe, schien es passend diese einzusenden. Und sie scheinen gut angekommen zu sein! Und hingen nun den letzten Monat in den Straßen von Batumi, einem Städtchen in dem ich auch schon freudig durch die Straßen gewandelt bin.
Nach der Ausstellung hier wandeln sie weiter zur Partnerstadt in Korea.
Spannend, wenn die eigenen Werke auch ohne einen um die Welt wandern!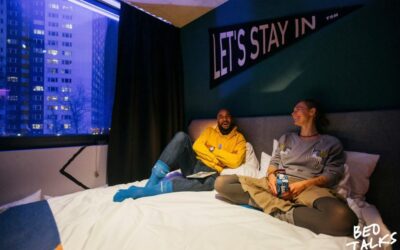 Bed Talks Berlin – The Free Thinking Festival Last year I got invited to participate at BedTalks...